No one ever said solving climate change would be easy. Every step forward we take to do our part reveals yet more we can and must do. As we shared in our annual Impact Report, we're proud to announce we have achieved our goal to become a net-zero greenhouse gas (GHG) emissions company across our business and value chain, while many companies are just starting to set similar goals. Net-zero is a new milestone in our more-than-decade-long effort to make sustainability an essential component of our business strategy and to translate that value to our customers, so they can embrace the opportunity of a low-carbon future, too. 
We continually set even bolder targets, not just because it's the right thing to do, but because our learnings help us better guide our customers, wherever they are on their sustainability journey. While we're committed at every level of leadership to advancing sustainable business practices, we have an even more critical role to play in equipping our customers and other innovators to better understand and improve the impact of design and make decisions on the environment. This year's Impact Report stands out for the innovative ways our customers are harnessing data and insights to meet the climate challenge across the globe. They're creating new paths to efficiency, sustainability, and growth, and reaching beyond net zero to net positive.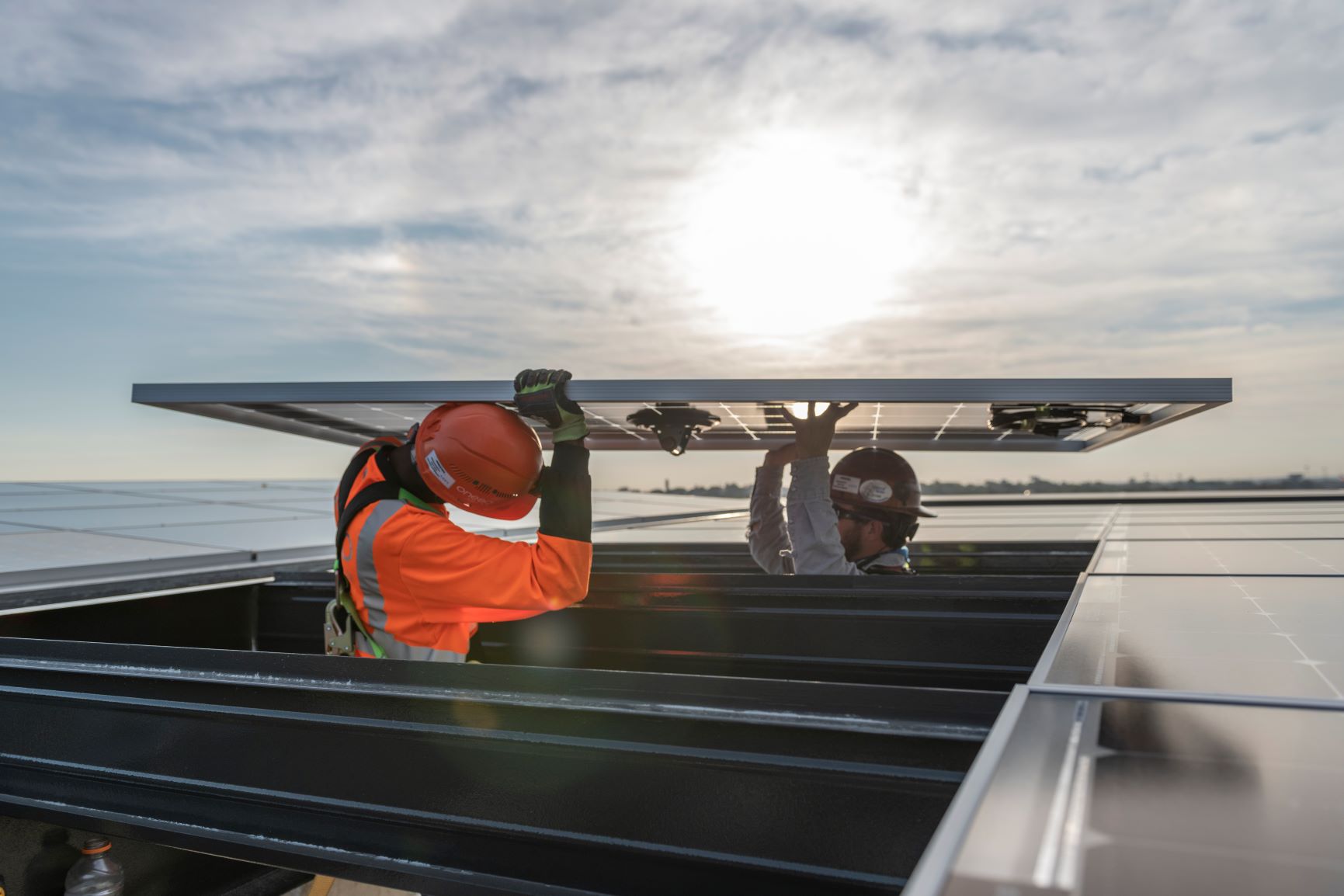 I've been on this journey with Autodesk for more than 14 years. Joining me for most of the effort has been Ben Thompson, our director of sustainable business. He and I recently reflected on our road to net zero. Here are some highlights from that conversation. 
Lynelle: Ben, we've had victories along the way, and each milestone pushes us to dig even deeper and think about the next mountain we need to climb. What are the milestones you would celebrate on this journey? 
Ben: There are three that stand out to me, and it really starts with our customers. First and early on, we started making investments in technology that could enable better decision-making, like energy analysis for the AEC (architecture, engineering, and construction) sector. The next one is science-based targets and efforts to reduce our own carbon footprint. We set and open-sourced our target-setting methodology for reducing emissions back in 2010 and helped launch the science-based target movement. And the third is the Autodesk Foundation, which we launched seven years ago to invest in entrepreneurs and innovators scaling early-stage technologies that have the potential to dramatically reduce GHGs.  
Lynelle: What I like about those three milestones is that they reflect the impact strategy we are driving towards. For our customers, this year, we launched new capabilities and made acquisitions like Pype, Spacemaker, and Innovyze to help industries reach their sustainability goals. We also set a new science-based target on top of our net-zero commitment to reduce our own GHG emissions further. We're already at 100% renewable energy, but we are cutting our footprint further and working across our value chain to do the same. And through the Autodesk Foundation, we supported the reduction of an estimated 770,000 metric tons of CO2 emissions last year and see the potential to address more in the future. So, in a year when there's much to highlight, what moment or story stands out to you most?  
Ben: It's always our customers because the change they make truly has the power to scale impact. One story comes to mind because it has so many benefits. Norconsult is leading a highway expansion in Western Norway, and the megaproject has rigorous low-carbon targets. The project team used parametric design to reduce the amount of concrete needed, enabling a 15% reduction of CO2 emissions for the Trysfjord bridge alone. The project has surpassed all sustainability goals and is set to reduce emissions associated with construction by 20%. Further, by bringing together all project data in the cloud, Norconsult has eliminated the use of paper. For a project that will generate 100,000 documents, that's an eyepopping amount of materials saved. There are so many more inspiring stories like this in our report, enabled through digitalization.  
Lynelle: I agree, and when you read all those stories together, you start to feel the momentum building at a pace and scale that is needed today. But I also want to point out that we want to meet businesses where they're at, whether they are established sustainability leaders like Norconsult or at the beginning of their sustainability journey. We value partnering with companies of every size helping them use data, automation, and insights to reduce waste, save energy and save money. 
Ben, any other thoughts from the past year? 
Ben: Sure, net-zero is the headline today, but circularity is the headline of the future. The truth is, anyone can be net-zero if they buy enough offsets and renewable energy. That's not what we're here to do. We keep raising the bar because we must set targets that we want our customers to replicate and follow. We have the technology – today – that can help businesses design and make products and buildings that actually give back more than they take from the world. I look forward to more of those stories in the years to come. Lynelle, what about you? 
Lynelle: I agree the future will be more circular and with that I think we will see a shift toward regenerative businesses that are not only reducing harm but actively restoring communities and our planet. As Rudy Dornbush, a famous economist said, "things take longer to happen than you think they will, and then they happen faster than you thought they could." This has been my experience – and I expect to see the pace of change dramatically accelerate this decade.  
Read Autodesk's Impact Report here.