WetaM cloud service to unleash Weta Digital's Academy Award-winning proprietary tools powered by Autodesk Maya
It's impossible to pick a favorite world created by the incredible artists at Weta Digital. In "Avatar," the lush landscapes of Pandora and its Na'vi people are breathtaking. In the "Lord of the Rings" trilogy, I get lost in the epic scenery and fantastical creatures of Middle Earth. And recently I've been marveling at the re-designed Steppenwolf from Zach Snyder's "Justice League."
Powering these filmmaking feats are Weta Digital's proprietary visual effects tools. Renowned for technological innovation grounded in extensive R&D, Weta Digital's VFX and animation tools are built and used exclusively by the studio's in-house artists. But that's about to change.
We at Autodesk are thrilled to be working with Weta Digital to bring their advanced technology and creative production process to artists around the globe through WetaM, the industry's first 3D visual effects pipeline available as a cloud service. Built on Maya's open API, WetaM productizes the studio's exclusive tools and makes them available to creators from all over the world, through a subscription-based cloud service.
With WetaM, artists everywhere will have access to the unique visual design and workflow automation that helps them create some of the signature moments in "Game of Thrones" season 8, and brought giants to life in the film adaptation of Roald Dahl's "BFG."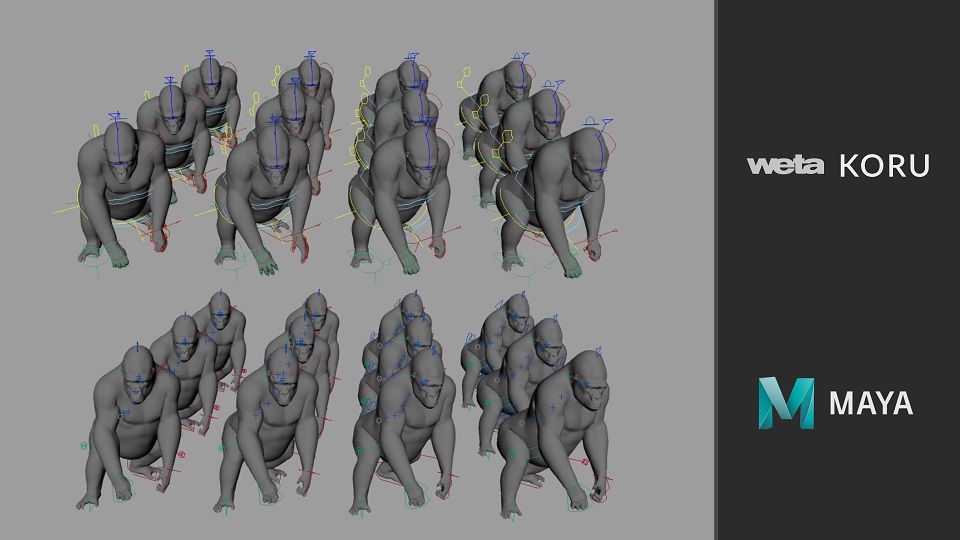 The changing industry landscape
Today's announcement is the first of many for the Autodesk Entertainment & Media Solutions division since I took the reins earlier this year, and I couldn't be more excited about where the industry is headed. The demand for compelling visual stories and content has exploded over the past few years, and will only continue growing.
Meanwhile, remote working and leaner crews during the pandemic have accelerated change in the way film and TV production gets done. Content creators are under increasing pressure to deliver more, better, in less time.
Innovation is not only about advancing the cool tricks that our tools can do. It's also about making it easier for people to access powerful technology. We are continually innovating how we deliver experiences and workflows that help our customers meet challenges and seize new opportunities.
To help make its tools widely available, Weta is launching a new Software-as-a-Service (SaaS) division. This new business arm is an integral part of Weta's expansion strategy to offer professional and prosumer tools to artists across the global entertainment industry, and will bring Weta Digital's best-in-class toolsets, combined with Maya's innovative platform, to the cloud, and ultimately to more creatives and artists.
This will drive creativity and efficiency, helping to feed our endless appetite for stories. As we provide wider access to the industry's leading tools, I can't wait to see what new, immersive imaginary worlds will be built with them next.
WetaM is coming soon to a private beta this fall. For more information about WetaM, visit www.weta-m.com.