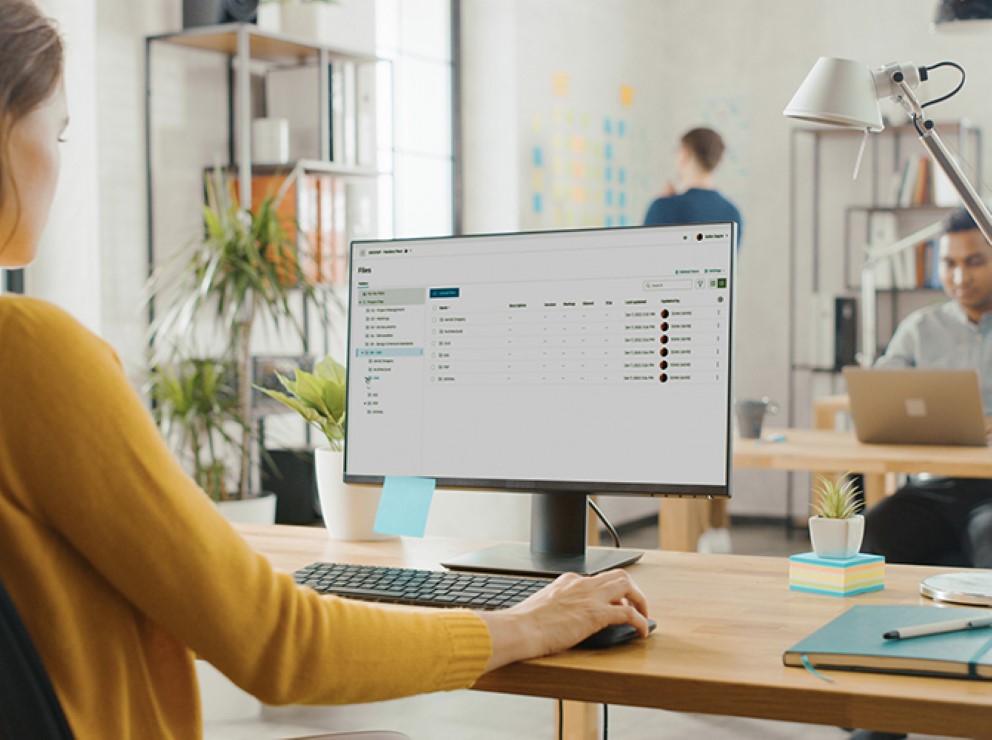 Today we release three significant updates to our architecture, engineering and construction (AEC) design customers: Autodesk Docs is included in the AEC Collection, BIM 360 Design is now Autodesk BIM Collaborate Pro and Autodesk BIM Collaborate is available globally. Amy Bunszel first announced these cloud offerings for AEC design workflows at Autodesk University 2020, and we're pleased to make them available today.
Our customers' needs are constantly evolving, which is more evident today than ever before, and so too must Autodesk's solutions to meet or stay ahead of these changes. These updates give the AEC design community access to our Autodesk Construction Cloud platform with capabilities tailored to different needs and workflows. In the wake of the unprecedented demands our customers faced in the last year – and continue to face – we are supporting their digital transformation goals by providing access to unlimited cloud storage in Autodesk Docs, our cloud-based common data environment.
"We were already using BIM 360 Design for some projects and realizing the benefits of cloud-enabled, collaborative workflows," said Michael Hodge, Principal, tvsdesign Architecture & Design. "But when COVID-19 hit and our employees suddenly needed to work from home, we quickly transitioned everything to the cloud to avoid the VPN bottleneck. We've been on the lookout for a platform that connects data, tools and project analytics in one place and helps reviewers who don't use Revit get access to a full view of the Revit model, so we are thrilled about the launch of Autodesk BIM Collaborate and the added value in BIM Collaborate Pro. On top of that, having Autodesk Docs as part of the AEC Collection is also incredibly valuable to allow all team members to collaborate in the cloud by default."
COVID-19 has made project delivery more complex, requiring many design and construction firms to accelerate the pace of digital transformation. Remote and distributed project teams aren't just a temporary fix to get businesses through the pandemic; they are a new way of living and working, and an opportunity to reimagine traditional approaches to data management and collaboration. Over the last year, we've seen our customers roll out BIM 360 Design swiftly and broadly to keep projects moving as teams transitioned to working from home.
"Over the last 12 months Buro Happold has fully migrated to BIM 360 Design. The journey began six years ago; however, global implementation was expedited due to COVID 19 and completed this year," said Paul McGilly, associate principal, Digital Design, Buro Happold. "What have we learned so far? Moving our data to the cloud has allowed us as a practice to successfully collaborate across 25 offices. Our engineers have transitioned to new working environments – connectivity, performance, accessing data and work-life balance have not been affected. This allows our teams to continue to be creative, collaborate more closely and love engineering…. even through these challenging times."
Adding Autodesk Docs to the AEC Collection puts our customers on the fast track to digitization, making it easy to store unlimited data in one platform and enabling design review and project analytics for the file types most used in the AEC industry. This update makes it simpler for teams to work from a single source of truth from the very beginning of a project. This results in more integrated workflows and connected data throughout the project lifecycle. With Autodesk Docs, teams can start projects right with a shared foundation that allows for seamless flow of information from design through to construction.
Speaking of design reviews, our all-new Autodesk BIM Collaborate offering was developed with reviewers in mind, those who are non-authors of a design. An increasing number of AEC professionals conduct design reviews in the cloud and don't need full access to design creation tools. This new product gives the ability to do just that – see in-progress changes in a web browser within the context of other disciplines – without paying for features reviewers don't need.
For those who want full access to powerful, flexible, and connected design creation solutions, we're now offering Autodesk BIM Collaborate Pro. This is the evolution of BIM 360 Design and adds the Model Coordination and Insight modules to connect the collaboration services of Revit Cloud Worksharing, Collaboration for Civil 3D, and Collaboration for Plant 3D to downstream construction workflows like clash detection on both BIM 360 and the Autodesk Construction Cloud platform. BIM Collaborate Pro enables authors of design documentation to work anytime from anywhere in their Revit, Civil 3D, and Plant 3D standalone or multi-disciplinary projects.
We always look forward to delivering new solutions to our customers, but what we enjoy most is seeing the innovative ways they're' used to solve challenges both big and small. We can't wait to see what the AEC industry achieves with these new cloud collaboration capabilities.