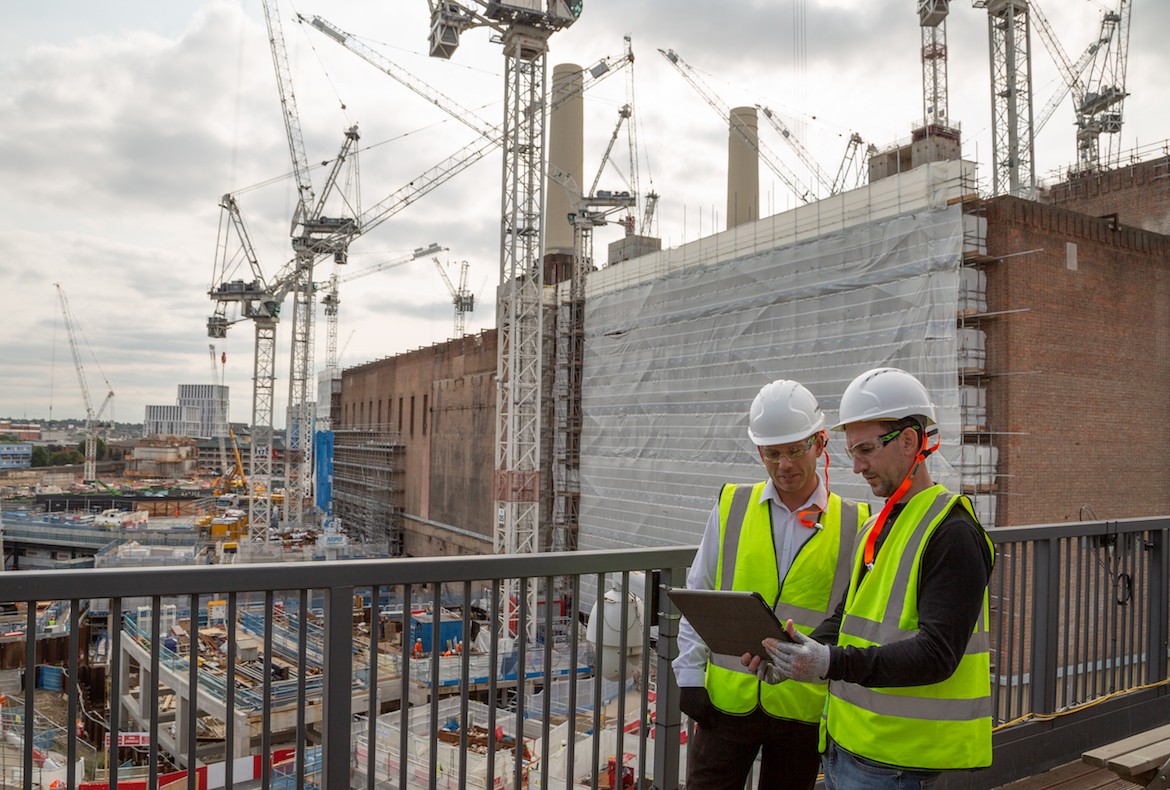 As a global provider of construction software tools, we've witnessed some wonderful innovation in the industry—like the widespread adoption of BIM and a move towards industrialized construction. But here in the UK, productivity in construction firms is being held back by the same challenges as twelve months ago, as efforts remain slow to adopt digital technology for the jobsite.
To better understand how we can help our customers overcome this productivity "plateau", we commissioned a research survey of 251 construction professionals in the UK.  We've published those findings in a new report: Digital Groundwork: Closing the Productivity Gap. It follows on from 2018 research by PlanGrid (an Autodesk company) and explores how firms' efforts to improve productivity have progressed.
Here are the key findings from the report:
As in 2018, issues with information-sharing on the jobsite are causing delays and wider operational challenges. Three in ten firms are being hindered by a lack of accurate and timely information (28%), with half of professionals pointing to inefficient processes across the business (55%). Misinformation leads to wasted time and money-fixing mistakes; half of the firms surveyed say that rework is the single biggest time waster in the organization, with errors alone costing the UK industry £21bn a year.
Construction firms are still struggling to collaborate effectively, without a source of shared and reliable information. 60% of businesses say that a lack of trust between contractors and subcontractors often impacts their performance. All of this comes at a time when using labour productively has never been more important, as professionals highlight that a lack of skills (40 %) and talent shortages (39%) are major barriers to their organization.
UK firms are slow to adopt digital technology. The majority of construction businesses continue to use paper drawings and documentation, with only 13% using digital technology for three quarters of their projects or more. A fifth say all of their projects are entirely paper-based (19%) – a figure that has remained consistent since 2018 (22%).
There has been progress in adopting some technologies, such as file-sharing tools like Dropbox to access drawings (74%); however, these tools don't appear to be making it into the hands of people on-site.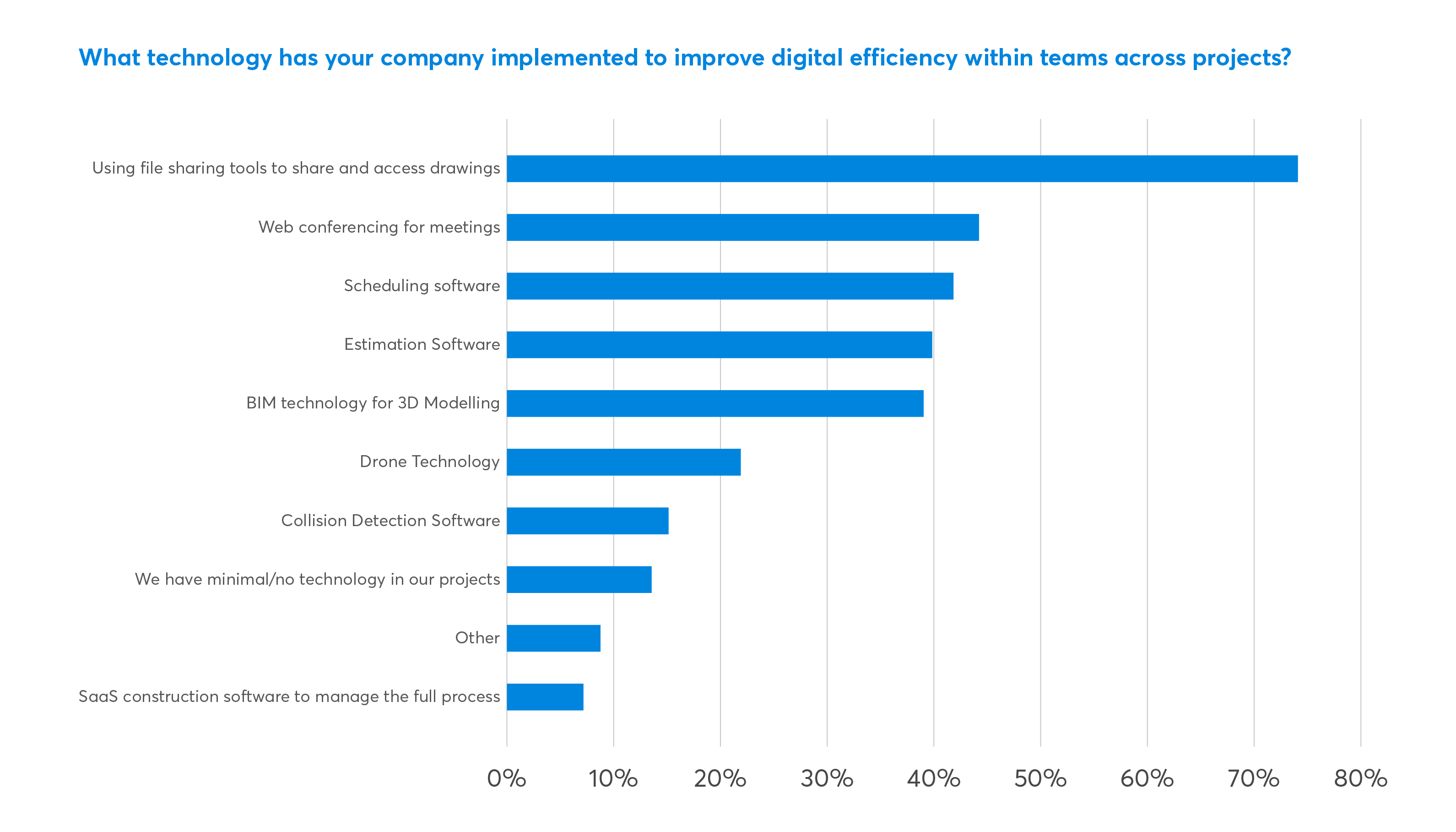 "Twelve months ago, we saw that sharing key information on paper was leading to delays, costly mistakes, and even conflict at UK construction firms. Unfortunately, these issues continue to hamper productivity," said Matt Keen, a construction industry strategist at Autodesk. "Construction businesses are slow to adopt digital technology where the work is actually done, on the job site. At a time when talent is scarce it's more important than ever to ensure time – and people – are used productively, not fixing errors or looking for data."
There are even signs of a growing digital divide between those construction firms who invest strategically in technology and those who buy technology on an ad-hoc basis, if they do so at all. A quarter of businesses admit to having a complete absence of technology strategy (26%), while most businesses simply buy tools on an impromptu basis (36%). Meanwhile, only 50% of professionals say that improving digital skills will be a focus for the business over the next three years.
"Adopting technology across the business can improve productivity on every project – but it can also improve the long-term competitiveness of each UK construction firm," continued Keen. "Businesses can deliver thorough, as-built digital handovers with ease, improve how they work with other stakeholders and even use data in their operations to improve profitability. The global construction industry is being transformed by technology. UK firms can reap the benefits, if they look beyond short-term challenges, address their productivity gaps and lay a digital groundwork for the future."
The full Digital Groundwork report is available here.
Media
Please contact Autodesk PR for a free copy of the report.
About the survey
This research was commissioned by Autodesk/Autodesk Construction Solutions. It was carried out by Construction Manager through an online survey of 251 UK Construction Industry Professionals, and supported by an executive roundtable in the ICE (Institution of Civil Engineers) in September 2019.