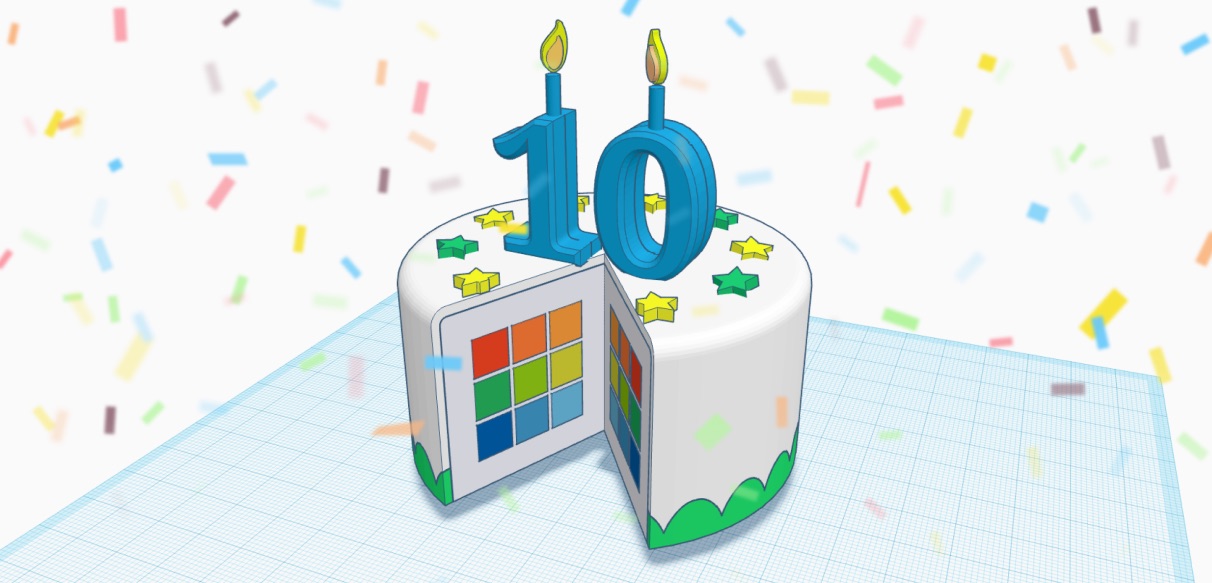 My kids love making things. Every kid does. And as anyone ever begins, they start simple: a LEGO kit, a crayon drawing, maybe a puzzle, always a mess. When my kids were young, I tried to encourage it all—because once they discovered the magic of design and invention, they were onto greater, occasionally sinister adventures around the house, like jerry rigging string lights on Christmas morning, reprogramming my car's XM radio as an April Fool's joke, and turning our house into an interactive music experience for my birthday, each room representing a different band and era. 
Earlier this month, my daughter turned 12. Encouraged by her middle-school STEM classes, a growing diversity of role models in media, and easy-to-use design tools, she sees herself as a capable designer and engineer. She's not just accepting the state of the world as it is; she is confident she can make it better. With Autodesk's initiatives in education, we want to extend that invitation to anyone, of any skill level, anywhere in the world. 
That's the promise of Tinkercad, our free, easy-to-use web app for 3D design, electronics, and coding, which is today celebrating its 10th birthday. From 3D skyscraper models to code-generated snowflakes, if you can think it, you can make it with this tool. In fact, it's the first step on many lifelong journeys in STEM fields. 
Our community of 35 million teachers, kids, hobbyists, and designers comes from every country in the world—collectively contributing more than 300 million unique designs. In the last two schoolyears alone, half a million teachers have taught CAD, electronics, and coding in Tinkercad Classrooms. Not bad for a 10-year-old!
Success built on simplicity
I'm as excited as anyone to celebrate the milestone, and I also enjoy a good backstory. That's why I recently turned to Guillermo Melantoni, Senior Product Line Manager for Tinkercad and Fusion 360, and the most tenured Tinkerer here at Autodesk. He said, "I recall first spotting Tinkercad at a tiny vendor booth almost 10 years ago and immediately felt intrigued by its simplicity. There before me were three simple tools: Group. Flip. Align. The proverbial lightbulb went off and I realized that was all one really needed to unleash a world of storytelling, igniting wild imaginations and creative assembly."  
Since Autodesk acquired Tinkercad in 2013, we've stayed focused on its mission, providing a fun, easy-to-use introduction to 3D modeling concepts. In fact, one of Autodesk's first upgrades was an integration with Minecraft to intersect with young designers' interests. My daughter declares it a brilliant move.  
Mind to design in minutes
Guillermo loves to say "mind to design in minutes," and this mantra remains relevant today. We've been careful not to overly complicate or burden Tinkercad with professional features. Instead, the tool remains a fast, efficient way to take something that's in your head to a solution in minutes. It was the first CAD solution accessible in the cloud. It was also the first solution to combine a storytelling tool with coding, 3D design, and electronics to open up young minds to STEM education. 
Remote learning in the cloud
At 10 years young, Tinkercad has seen lots of changes—especially in the field of education. Teachers now need to support remote instruction, project-based learning, and classroom accessibility. Students and teachers connect through emails and apps. Districts are implementing tougher academic standards. And, of course, a year of unplanned instruction via Zoom means education looks more than a little different these days. We've listened closely to the needs of our education community and have evolved our learning offerings with these ups and downs. 
 Learn how Autodesk Supports Distance Learning for Parents, Students and Educators 
The teachers I talk to are often excited to share how students express themselves through their own designs. We've partnered with teachers to develop free lesson plans that align with curriculum standards, including those of the International Society for Technology in Education (ISTE), Common Core, and Next Generation Science Standards (NGSS).  
From primary to higher ed, we're seeing educators incorporate Tinkercad into instruction to help students learn hands-on processes usually taught in a lab or makerspace just as easily in a remote learning environment. For example, at Cornell University, my alma mater (Go Big Red!), we're seeing engineering students use the Circuits editor to simulate real electronics and manipulate them virtually. And last year, to engage ever-younger learners, we added micro:bit simulation and introduced a lemon and a potato as battery options—in the name of practical, everyday science. 
Amazing young inventors unleash their talents
I love seeing what kids design—futuristic cities, dragons, and replicas of everything from the Mars Perseverance rover to the London Tower Bridge. From kids with limb differences designing new super powers (complete with glitter cannons) to inventing a device to clean up the ocean in a virtual version of the Smithsonian Spark! Lab, 3D modelling is helping kids of all ages think critically and creatively about problems. The results? Awesome ideas designed by kids for kids. Guillermo once told me, "When kids use Tinkercad, it's all about the project. You have a problem; you want to solve it. It's not about the tool, but it's about solving the problem. We want to keep it that way." 
Lifelong learning
Autodesk believes in lifelong learning that's personalized, portable, and pragmatic. And for many, the learning journey starts with Tinkercad. After all, today's Tinkerers may become tomorrow's mechanical engineers, product designers, and architects. As we wish Tinkercad a happy 10th birthday, we celebrate the curiosity and ingenuity in all of us. We can't wait to see what our inventive community comes up with next!