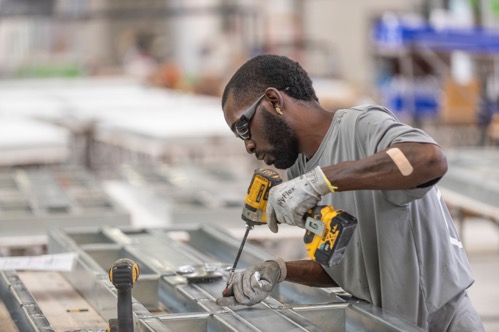 As people continue to work remotely or require increased safety in the physical workspace because of COVID-19, businesses' use of digital tools and automation has accelerated. Not only does this mean that roles and required skills are changing for many working Americans, but the nature of opportunities for job seekers have also changed.
In the wake of economic devastation caused by the pandemic, businesses continue to struggle and millions of Americans are without work. Training and upskilling in new technologies and digital tools is critical to the current and future success of the economy and country.
We strongly believe that a core component of the next economic relief package must be focused on workforce development. This will allow us to reskill and upskill members of the workforce whose jobs have been displaced, or irrevocably changed, because of the pandemic. This is why we partnered with Workday to lead an effort – backed by technology brands including IBM, Microsoft, Salesforce and VMware – to urge Congress to include support for workforce development, including digital skills, in any forthcoming COVID-related relief legislation.
The letter below was signed by 62 companies and educational institutions and sent to Congressional Leadership urging them to invest in the long-term success of America's workforce. The path to rebuilding our economy begins with our workers. It's imperative we give people the opportunity to thrive as work continues to evolve.
---
Autodesk Workday Corporate Support Letter for Workforce Development in COVID Relief