In the eight years I've been a part of the manufacturing team at Autodesk's Birmingham Technology Center, I've worked on challenging manufacturing solutions for customers and internal staff, alike. Recently, the opportunity arose to step a bit outside of my daily remit and be a part of an Autodesk Pro Bono Consulting team. Twice a year, the Autodesk Foundation invites Autodesk employees to apply their expertise through Pro Bono Team Consulting Projects to support nonprofits and startups addressing social and environmental challenges. I jumped at the chance to share my time and skills for impact.   
Learn more about a skill-building pro bono project at a girls school in Rwanda, and read how an Autodesk pro bono team helped farmers in Senegal  
Along with two other Autodeskers, I was matched with Youth for Technology Foundation (YTF), a nonprofit focused on addressing skills gaps and empowering youth and women through technology. Youth for Technology Foundation knows that access to appropriate technologies can open up a world of opportunities for marginalized youth and women worldwide.  
Our assignment was to help redesign a Gas Leakage Monitoring Device (GLMD) developed by YTF students in Nigeria. In this region, an increasing number of households and businesses are using Liquefied Petroleum Gas (LPG) as a cooking gas. The GLMD can help sense gas leaks to avoid fire outbreaks and we were tasked with improving the design to create a device that could be manufactured at a lower cost and therefore available to a greater number of people.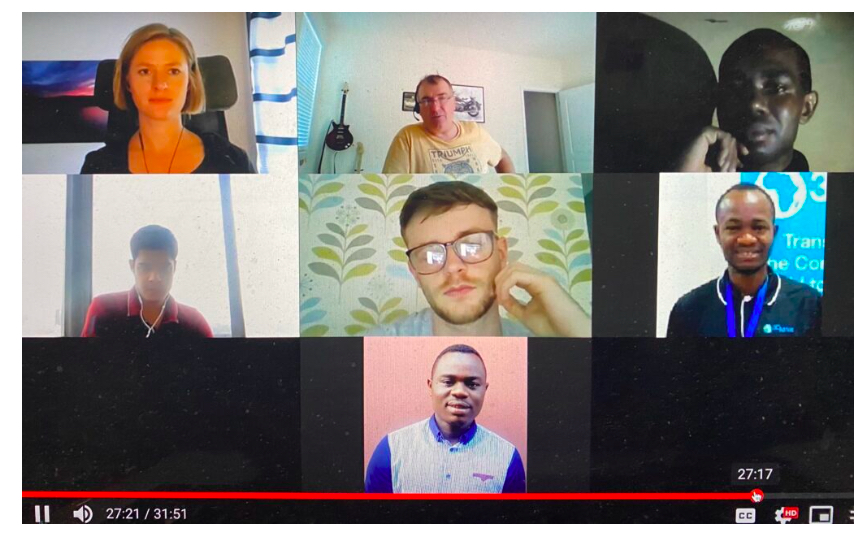 Our team was spread over three very different time zones, including Europe, the U.S., and the YTF team in Nigeria. Given that we were all collaborating remotely due to the pandemic, we had challenges in finding meeting times and stable internet connections in Africa. Cameras were incredibly helpful in this exercise as we had to maneuver them and screens to be able to see and explain intricate parts of the device.  
We were briefed on the sensor and the YTF team's desires for a redesign, with hopes of modifying the device so it was more affordable to manufacture. The Autodesk Pro Bono Consulting team took the original prototype, dissecting it piece by piece, and estimated that the original had a build cost of around $115. We knew that Fusion 360 was the obvious choice for the redesign, encompassing design, manufacturing, and more recently, electronics. We could do all the work on one platform, and we're all able to collaborate over the cloud.  
Read Youth for Technology's blog about working with the team and device 
Our team's background spanned manufacturing, mechanical engineering, and Printed Circuit Board design. A key part of producing a more affordable product focused on the case itself. We had to make sure these cases could not only be 3D printed for prototyping, but also designed in a way that allowed them to be mass produced. To ensure the design had no flaws, we built a case prototype at the Birmingham Technology Center. Being able to have quick access to additive technologies was invaluable on a project like this, as it makes design iteration more visual and obvious.  
Over the course of about three months, we communicated on a weekly basis and gradually chipped away at the existing design flaws. The original device was a bulky, simple design and too costly to mass-produce. With our updates, the 3D printed case was now built for purpose and had a snapping mechanism, so the assembly no longer involved super glue to enclose the Printed Circuit Board. This meant the 3D printed case could be smaller, yet again reducing cost. The electronics were professionally designed and we removed other unnecessary parts for the device, massively reducing the cost while cleaning up the design.  
"Empathy was at the core of the design process.  Every step of the way, the Autodesk and YTF team considered cost, durability and reliability.  The end result was a technically and environmentally sound product that is needed and uplifts people." – Njideka Harry, YTF Founder 
Our redesigned final product had a sleek and more professional look to it, but the thing that excited the entire team the most was the cost savings. It came in at a final cost of about $30 instead of $115, a 73 % reduction! We've since learned that the new device has been heavily tested and does the job of detecting gas leaks. YTF has hopes to produce 20-30 more units to conduct a phase 1 trial, with hopes of great success for future mass production.  
Throughout the three months that I worked with this group, I learned so much from our small Autodesk Pro Bono Consulting team and the YTF members in Nigeria. Andrew Ward, our Autodesk Team Lead, gave perspective on pricing while also offering alternative designs to consider. Melanie Thilo used her skills as a mechanical engineer to fit the printed circuit board, a key component of the monitor, integral to the updated design. Our diverse skillset came together nicely on this project and I enjoyed meeting new-to-me coworkers that I likely wouldn't have met otherwise. The Pro Bono Consulting program allowed all of us to use our professional skills to help solve a real-world problem—and that's a team I'm proud to be on.