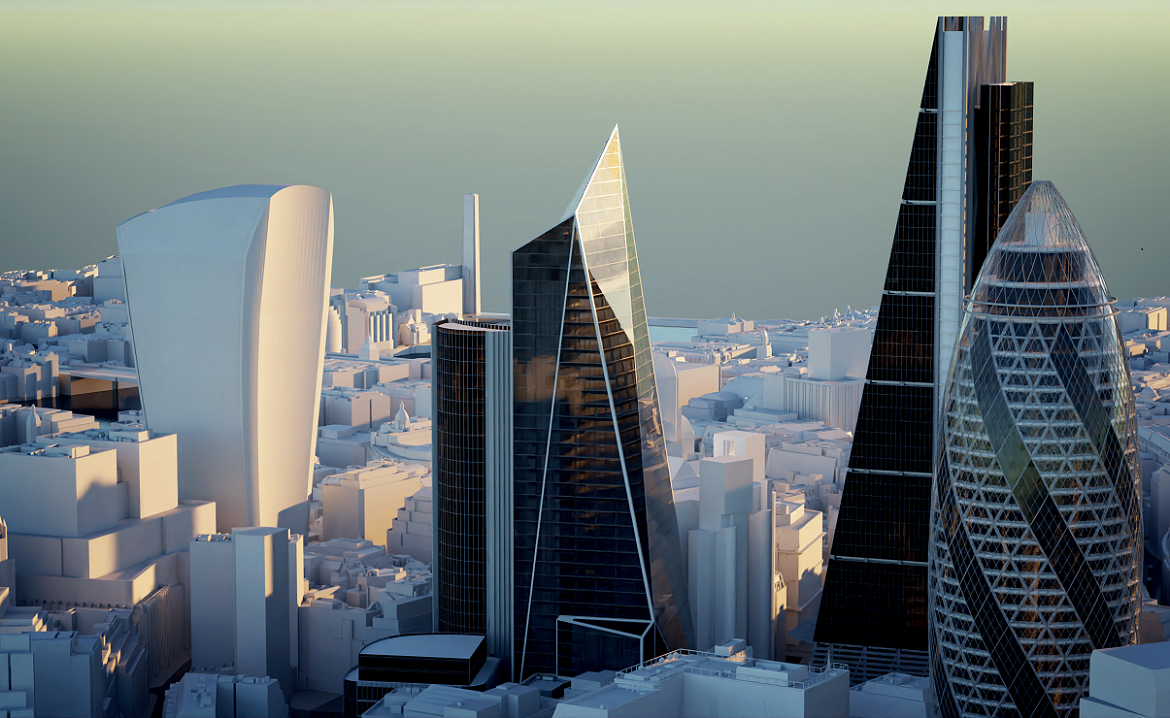 Autodesk and NVIDIA will demonstrate the power of real-time collaboration in design and engineering at Autodesk University this year. NVIDIA Omniverse signals a new experience for professionals in the Architecture, Engineering, and Construction (AEC), manufacturing, and media and entertainment industries. NVIDIA calls it Omniverse and we see it as an embodiment of the 'new possible.'
NVIDIA Omniverse: Real-time, Cross-industry Collaboration
Today, a major challenge is the inability of different software to 'converse' because of different file formats, proprietary issues, software and team silos, all of which can result in friction, delay, and in some cases, a barrier to getting work done.
The NVIDIA Omniverse platform, built on Pixar's open source Universal Scene Description (USD) format, offers creators, designers, and engineers, virtual collaboration and real-time photorealistic simulation with NVIDIA RTX technology while working in their tools of choice. For example, an architect in Autodesk Revit could work seamlessly on a building layout with an interior designer in Autodesk 3ds Max or Autodesk Maya; there's more to come.
But this isn't a story about the ability to work within just Autodesk software. Continuing Autodesk's emphasis on openness, NVIDIA Omniverse enables our customers to use our technology alongside our partners' and non-Autodesk tools as needed to customize their workflows. We believe collaboration and supporting open standards are the right thing to do for our customers to build trust, and ultimately, to improve the industries at large – so everyone wins.
Global leader in design, valued provider of insight
In today's remote working environment, the need has never been greater for breaking down barriers to efficiency and innovation; the NVIDIA Omniverse open beta is a promising solution to accelerate this transition.
Enter Cobus Bothma, a fearless innovator and Director of Applied Research at Kohn Pedersen Fox Associates (KPF), one of the leading international architecture firms. An Omniverse early access customer, Cobus is pleased with the direction the open source platform is heading.
With projects and offices around the world, the design professionals at KPF are established experts at distributed collaboration. KPF is currently looking at further enhancing their geometrical design model, by exploring the capabilities of high-fidelity visual design collaboration among all of their applications in one seamless environment, including Autodesk Revit and 3ds Max, Unreal Engine and other design tools KPF believes best fit their needs on any given project.
As Bothma explains, "The future of architectural design will rely on the collective accessibility of all design data and geometries, in one accurate visualization and simulation application and viewable on various output devices. NVIDIA's Omniverse platform shows great potential to allow multiple contributors, from across the entire design team using an array of applications, to collaborate effectively – wherever they're currently working. This helps to build trust across the team and with stakeholders, providing effective collaboration with real-time decision making and effective story-telling, to deliver better buildings and places for the people who live and work in them. KPF deploys a broad palette of design tools and we are excited by Autodesk's open collaboration with NVIDIA's Omniverse supported platform. This is an important part of the exciting progression of architectural design collaboration."
Our collaboration partner, Richard Kerris, General Manager of Omniverse at NVIDIA is pleased to see his team's work beginning to revolutionize how content is created and visualized – and we are as well. Kerris explains, "The outstanding work done by KPF using Autodesk's Revit and 3ds Max design solutions and other integrated tools connected to Omniverse gives us a view into the future of how real-time collaboration across multiple applications can help speed up decisions and enable faster delivery of design and finished productions."
Connecting tools and professionals together in a real-time photorealistic way is a game changer for building project teams around the globe. It reduces delays in design iteration, improves a common understanding of important decisions, minimizes mistakes, and ultimately, makes the delivery of projects more efficient.
The value of NVIDIA Omniverse extends beyond the bottom line for businesses. With the pandemic serving as a catalyst for remote work, virtual collaboration is essential to a productive, engaged workforce. Digital models and simulations allow for decision-making without travel to and from jobsites, factories or production sets. Real-time collaboration is a solution for building both a resilient workforce and business.
With the launch of the NVIDIA Omniverse open beta, we encourage our customers to visit the NVIDIA Omniverse website to pre-register for the platform download, which is expected to be available later this fall.
We hope to see you at Autodesk University 2020.