While the athletes go for gold in PyeongChang, we find ourselves interested in the technology and design work that made the Winter Olympics possible. Check out this week's picks:
Immerse yourself. Catching the Olympics on a flat screen? That's so 2014. Strap on your goggles and check out the first live VR broadcasts.
Meaningful gestures. From the star-and-pillar event logo to the cute mascots and altitude-inspired torches, Design Week has the rundown of design choices for this year's event, while this podcast from Monocle surveys the best of Olympic design through history. Meanwhile, Bustle goes deep on this year's medal design.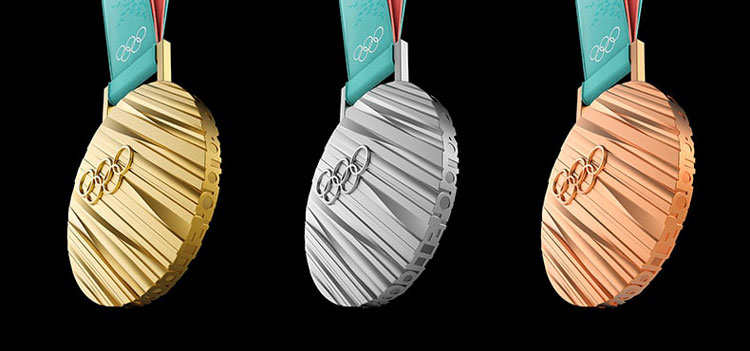 Credit: Wired
Hot ink. It's so cold in PyeongChang, even the Canadians are complaining. So Ralph Lauren built heating systems directly into the jackets worn by American athletes. The best part? They use special silver-and-carbon ink printed on the inner lining to conduct the heat.
Nothing to see here. The Hyundai Pavilion made its debut at the games. Covered in a new substance called Vantablack VBx2, which absorbs 99.96% of visible light, looking at it is like staring into the void

Credit: Asif Khan