As the global economy transitions from traditional fossil fuel-based industries to renewables, the labor market is also shifting, and hiring for fast-growing "green" jobs is exploding.  
The International Labor Organization estimates 24 million jobs could be created by the green economy by 2030. Green jobs span a wide range of industries, from obvious ones like renewables to more unexpected ones like finance and transportation. But at this pivotal moment, how do we ensure that no one is left behind?  
Autodesk's work is rooted in the future of our industries. Construction and manufacturing, two key industries we serve, face challenges in reducing their carbon footprint while meeting the increasing demand for qualified workers in a dynamic labor market.  
In the U.S alone, 2.1 million manufacturing jobs could go unfilled by 2030. For the construction industry, that number increases to 200 million globally by 2030. That's without taking into consideration the new demand for workers in a range of manufacturing and construction roles involving renewables and energy-efficient technologies. These additional investments could create up to 10 million more jobs globally. 
Today, the construction sector represents 39% of energy-and process related emissions. Moreover, 28% of emissions come from operational energy consumption and 11% from the production of building materials such as cement, metal, and glass.  
This is a real challenge when you consider that to keep pace with the growing urbanization of the global population over the next 30 years, the construction industry will need to build an average of 13,000 buildings every day to keep up with demand.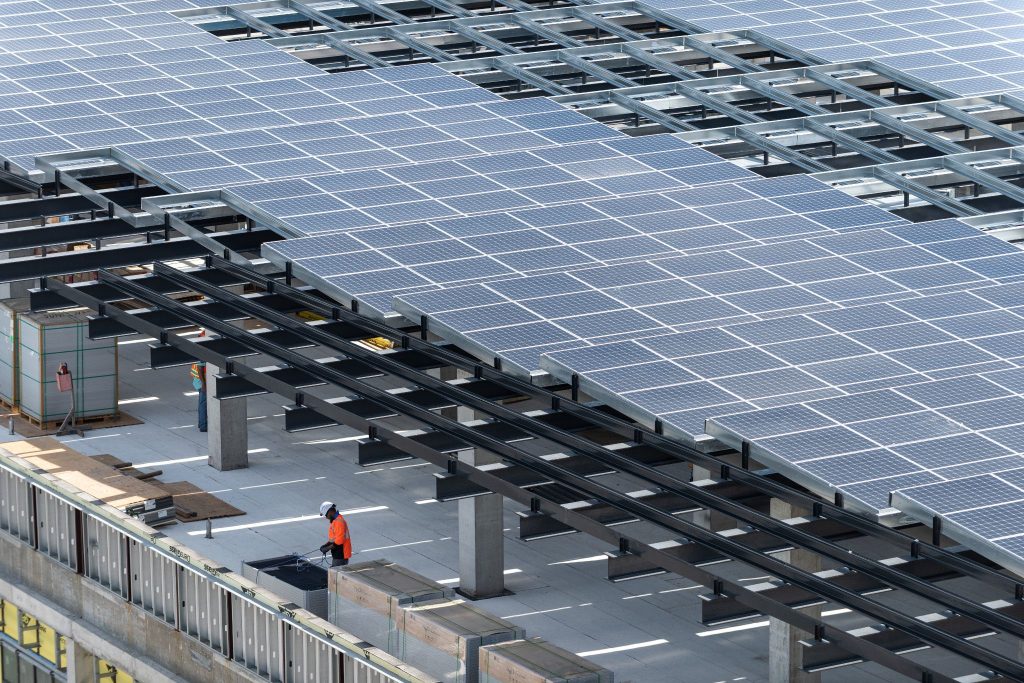 Meanwhile, manufacturing processes use roughly one-third of the world's energy. By reducing waste and water usage, adjusting energy loads, and tapping into renewable resources, the factories of the future have the potential to drive measurable sustainability outcomes as well as reduced costs. But that's only if industry professionals are equipped to adopt new approaches and ways of working.
To help our customers and communities identify opportunities to accelerate more equitable pathways into these emerging green jobs, the Autodesk Foundation teamed up with organizations including LinkedIn and Workday for a cross-industry coalition, the Just Transition Collaborative.   
Facilitated by NationSwell, a social impact company helping change-makers tackle our world's most urgent challenges, the Just Transition Collaborative focused on communities and regions most impacted by the shift from traditional fossil fuel to sustainable industries. The effort is guided by the concept of just transition: the notion that no one is left behind in the transition to a green economy.  
Together, we're motivated by the shared belief that this economic shift represents a chance to help close the opportunity gap in the US. According to NationSwell's Chief Executive Officer, Greg Behrman, "There are many unemployed or underemployed people who are eager for work, but repeatedly turned away from jobs because something's missing — the right four-year degree, the right experience, or a perfect resume without any gaps. Every step we take to close the opportunity gap benefits our communities." 
Seeded by Autodesk Foundation's investment, the NationSwell collaboration aimed to rethink existing hiring approaches and drive more inclusive practices in industries creating thousands of middle-skill green jobs. The work investigated key roles and workforce development practices in industries that sit at the crux of innovation and the creation of middle-skill green jobs: manufacturing, clean energy (solar power and electric vehicles, in particular), and Environmental, Social and Governance (ESG) compliance.  
Further, by speaking directly with an ecosystem of stakeholders in Indigenous, Appalachian, and Midwestern communities that have the most to gain from support for more equitable career pathways, we were able to better understand the needs of jobseekers impacted by the economic transition and identify ways in which funders in this space can help accelerate change.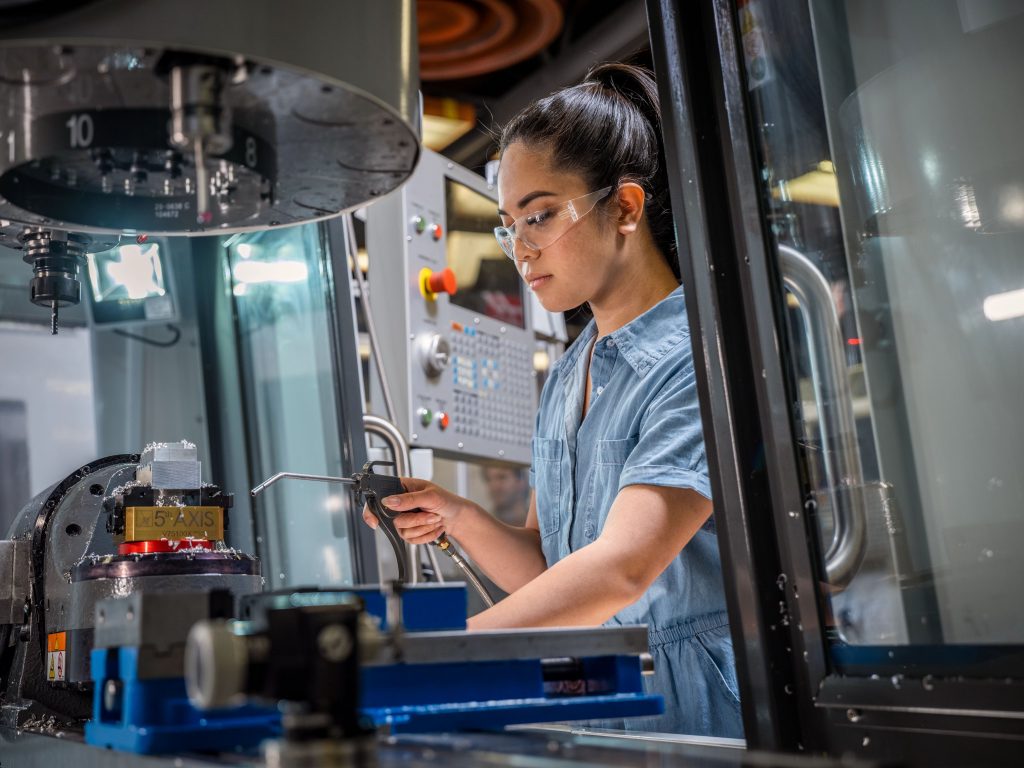 The research provided a few key insights that can not only impact Autodesk Foundation's investment strategy, but we hope will inspire change in the communities we serve. Takeaways include: 
Pathways into middle-skilled "green" roles are opaque and often include many barriers to entry, including the need for academic qualifications or expensive credentials.

Employers for the middle-skill roles seek and value on-the-job experience, and in practice, they often will not hire entry-level talent without at least five years of experience.

One of the key barriers to underserved talent growing in these careers is the lack of ongoing support that acknowledges life circumstances.

 
What struck me most about these findings, are the straightforward ways corporations can change their behavior to support more inclusive hiring practices and green job growth. Reducing barriers to entry, investing in early career talent, and providing wellbeing services for employees, all play a role in bridging the gap for diverse workers. And while this supports green workers, it's good practice for all workers. 
These are useful lessons as Autodesk looks to further invest in helping our customers, communities, and employees thrive in the era of automation. They can inform how we create an equitable future where technology creates a smarter, not a smaller workforce.  
Yet the findings also show there's much work to be done to achieve a more inclusive talent pipeline in the green economy.   
We can't achieve a sustainable, resilient, and equitable world alone. But we're excited to do our part to ensure Autodesk people and technology are part of the solution. We welcome you to join us in investing in new approaches to inclusive hiring for a low-carbon economy. 
Head here for more on the Just Transition Collaborative.