Earlier this month, the final report on the future of work in California was published by the state's Future of Work Commission. This task force was established in 2019 to explore the kind of jobs people would have in the years to come, and how the public and private sectors could create equitable opportunity for workers in the state. One key area the Commission looked at was the impact of technology on work, workers, employers, jobs, and society as a whole.
Explore Autodesk's view on the Future of Work
I'm encouraged that California—the fifth largest economy in the world—has recognized the problem and is building a plan for the future. But the simple fact is this is a huge challenge, not just in California, but across the world. It's a challenge that requires us to turn these words into action—action here in California, but also at a national and international level. Action that must begin today.
COVID-19 and the Widening Skills Gap
The skills gap was a problem before COVID-19; especially in manufacturing and construction, two of our key industries where the demand for skilled workers dramatically outweighed the supply. Automation—a word that has become synonymous with the future of work—helped address that shortfall.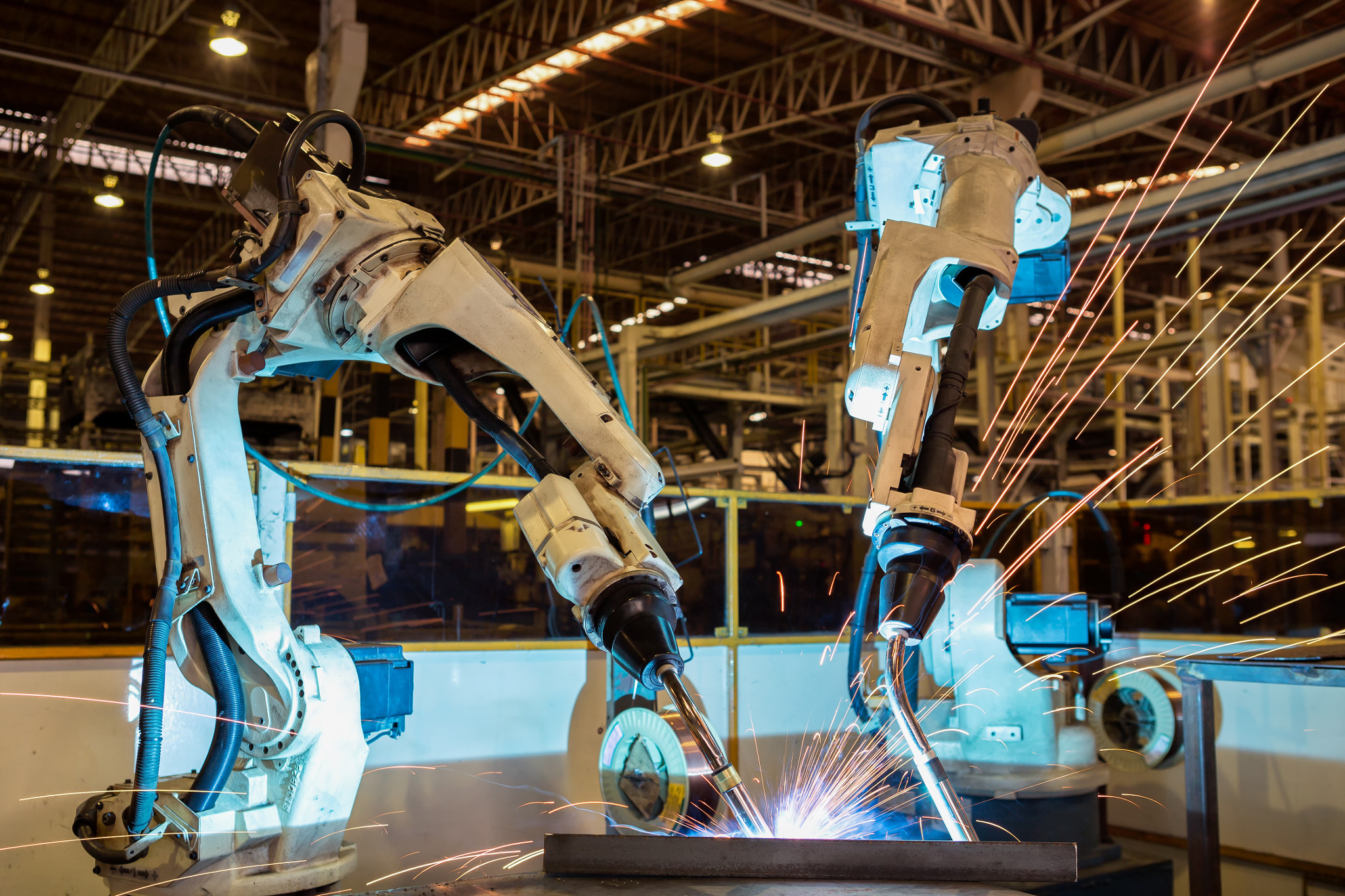 Adoption of automation solutions has only accelerated since the pandemic began. McKinsey reports that almost 70% of businesses were expediting automation and AI projects because of COVID-19. Any change of this magnitude causes upheaval, and our commitment remains the same amidst the disruption: to help workers adapt and thrive.
The challenge we need to prepare ourselves for is this: how do we ensure that automation creates opportunity for workers? The popular misconception is that automation takes jobs, while in reality, it can actually be a key source of job creation.
Technology automates tasks not jobs, and the supply of skills needed to successfully work alongside automation isn't meeting demand. That's why a focus on reskilling and upskilling is critical. It is a focus that must be deliberate and should be coordinated and driven by government to meet the scale of the problem.
Calling on Government Action

Back in the Fall, we joined 60+ technology leaders to call on Congress to act. We stressed that training and upskilling in new technologies and digital tools needed to be a core component of the COVID-19 U.S. economic relief and recovery program. We continue to advocate for Congress and the Administration to make a resilient future workforce a significant priority.
I was asked to speak to the Commission in late 2019 to discuss the future of work in manufacturing. The biggest takeaway of my conversation (summarized in this article) was that automation will create opportunity if we are deliberate about three things:
Building the right kind of transferable skills among workers
Stimulating investment in workers by employers
Facilitating partnerships between all stakeholders (private sector, public sector, and workers themselves) to meet future workforce needs
This is relevant for all industries, not just manufacturing, and many of the Commission's findings were aligned to this vision. One of its key recommendations focused on the need to future-proof California with jobs and skills to prepare for technology, climate, and other kinds of disruptions. This included initiatives to support "demand" (creating the future jobs themselves) and "supply" (ensuring workers have the skills to fulfill those jobs). While action from government in these areas is greatly needed, there is still much that the private sector can do to improve the path we are on.
Creating Demand: The Role of Private Sector in Supporting "Future-Jobs"
On the "demand side," the report recommends encouraging businesses to support the creation of "future jobs"; specifically, jobs in line with the areas of the highest priority for the state. This is good advice for any state or country.
While incentives will play a key role here, the private sector should look at how it can help customers recognize the opportunity created by investment in future jobs. By its very nature, future jobs are associated with innovation and innovation is good for business.
Our work with customers like Factory_OS is a good example of this. Factory_OS is constructing multi-family housing through an industrialized construction model; essentially building modular housing on a factory production line. It's quick and cost-effective and helping address the housing crisis. Plus, it is opening up the construction industry to underrepresented workers, like women.
Digital technologies are integral to the Factory_OS approach. The company has taught new skills to 60% of their workforce who were not previously employed in construction and has created new kinds of jobs at the intersection of manufacturing and construction. These jobs are based on "future skills" that will be transferable.
Supporting Supply: Building Simple Lifelong Learning Pathways
Not only do we need governments to strategically invest in industries with quality job growth, like manufacturing, but we also need to ensure that workers in those industries are equipped with the future skills they need to succeed—the "supply." This includes investing in industry partnerships to train new workers and encouraging companies to invest in their own worker training; essentially encouraging investment in human capital the same way they are incentivized to invest in research and development or equipment.
The private sector should look to make upskilling more accessible and easier for those already in the workforce. We believe workers prosper by adopting a mindset of continuous learning, acquiring the most in-demand skills, and securing the most fulfilling roles. It's important to help them learn new skills and professional credentials on the job, without needing to take a multi-year college course to achieve a qualification. This enables the workforce of today and tomorrow to adapt and thrive in an ever-changing world.
Many private sector companies have recognized this need, launching or expanding credentialing programs during the last 12 months. Initiatives like the Autodesk certification program offer dozens of online learning pathways for certifications. It empowers professionals to build and validate their skills, so they can achieve their learning and career goals. The private sector can lead the way in building these kinds of lifelong learning programs.
Learn a new skill today through the Autodesk Certification program
What Now?
The Commission's report is acknowledgment that, without active intervention, some workers may be left behind. While it's encouraging that the severity of the issue is being recognized, we must turn this into action.
The future of work is not a decade away anymore. Businesses are already transforming, and jobs are changing. There needs to be a sense of urgency to begin equipping workers with the skills they need to succeed. To prepare for the future of work, workers need to start upskilling today. And support for that upskilling needs to happen at the state, federal and international level.
Check out 6 Ways to Start Upskilling for the Future of Manufacturing