More than 398 companies, projects and products were submitted to Fast Company's 2018 "Innovation by Design" awards honoring creative work at the intersection of design, business and innovation across many industries, including fashion, architecture, graphic design and data visualization, social good and user experience.
Autodesk snagged finalist or honorable mention status in four categories:
"User Experience" (Finalist) – AutoCAD web app
"Web Design" Honoree – AutoCAD web app
"Workplace" Honoree – Autodesk Portland office
"Design Company of the Year" Honoree
Fast Company editor-in-chief Stephanie Mehta says the future of design is about more than coddling users, it's about giving them power over their technology.
Part of being empowered is having a good experience. The new AutoCAD web app was named a finalist in "User Experience."
"AutoCAD web app's finalist recognition in the 'User Experience' category shows we empower our customers by helping them easily automate their designs," said Marcus O'Brien, product line manager, AutoCAD. "We're honored to receive this and to be named an honoree in 'Web Design' — it's a credit to AutoCAD's 35-year journey to the web, and the great work our product team does to delight our customers."
Autodesk's recognition as a "Design Company of the Year" is fitting as the company helps people tackle the world's greatest design challenges. More than 400,000 people are joining the middle class every day, which means greater demand for everything from infrastructure to housing to products. With such increased demand comes a greater need for automation. And Autodesk delivers tools to automate how things are created in the digital world, and made in the physical world. All with as little negative impact as possible.
Autodesk's "Workplace" recognition for the Portland office is a manifestation of this automation and embodies the "Future of Making." It's a cool, comfortable space in the Towne Storage building on one of Portland's last remaining cobblestone streets. It boasts dedicated space for makers, tons of reclaimed wood to give it a Northwest vibe and a sustainability focus.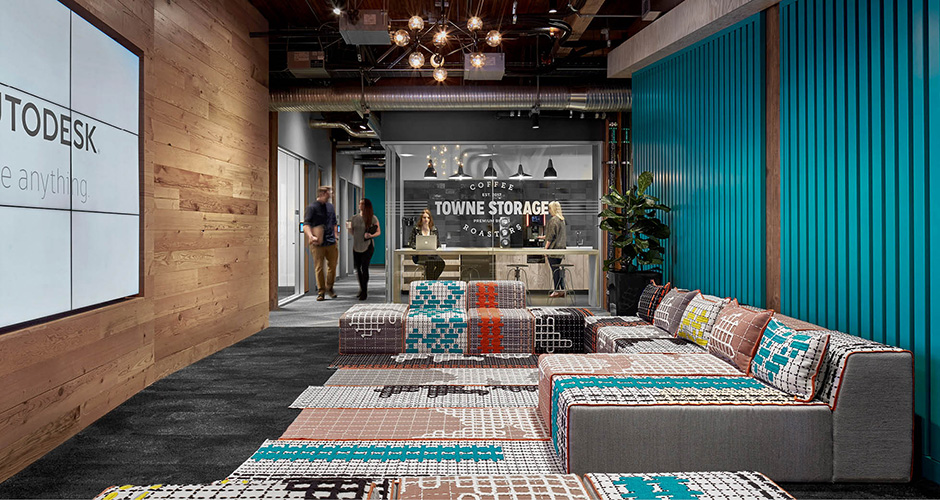 "We're excited to achieve kudos from Fast Company, specifically for the AutoCAD web app as we strive users to have an awesome, frictionless experience with our products," said Amy Bunszel, senior vice president, Design and Creation Products, Autodesk. "We appreciate the nod to our products, the company and our Portland office and thank Fast Company for the honors."
Winners, finalists, and honorable mentions are featured online and in the October issue of Fast Company. They will also be recognized at Fast Company's Innovation Festival on Oct. 23.
See the full list of honorees here.