At Autodesk here in the US, we value the veterans who work with us. Not only are they celebrated for their service to their country and their diverse backgrounds, but they also bring a unique set of skills acquired during their time in the military.
The Autodesk Veterans Network is an employee resource group aimed at bringing together veterans and creating a safe space to connect over shared experiences. This Veterans' Day, wanted to introduce you to a few of our own amazing vets from around the company.
Learn more about Autodesk's culture of diversity and inclusion.
Peggy Menzies, Software Development Manager
Peggy Menzies was raised in a conservative Midwest town and entered the US Navy as part of the 6th class of women to ever attend the Academy. After four transformative years at the Academy,  she graduated as an Ensign (O-1) with an engineering degree in Naval Architecture only to, in her words, "drive a desk." At the time, the laws of our country prohibited women from filling most positions in the service, which kept many women onshore and limited career aspirations.
After a series of assignments that had her playing many different roles—prep school teacher/athletic coach, recreation officer, communication security officer, legal officer, and a communication division officer—Peggy was assigned to shipboard, an engineering division office on an Oiler servicing the Atlantic fleet, which allowed her to leverage her engineering knowledge and skills on the job.
After leaving the military in 1992 to complete her PhD in Aerospace Engineering, Peggy got her hands on Autodesk software that helped her to design aircraft instruments, for which she was awarded two patents. Her deepening connections with Autodesk's product support team ultimately led her to apply for a job opening at Autodesk. One moment she was telling them how happy she was with their tools, the next, she was interviewing with the very people who developed the software. Her initial role was supporting customers and providing pre-sales application engineering. Now Peggy leads the global development team – bringing our technology to help people make a better world.
Jared Vanscoder, Education Program Manager – Engineering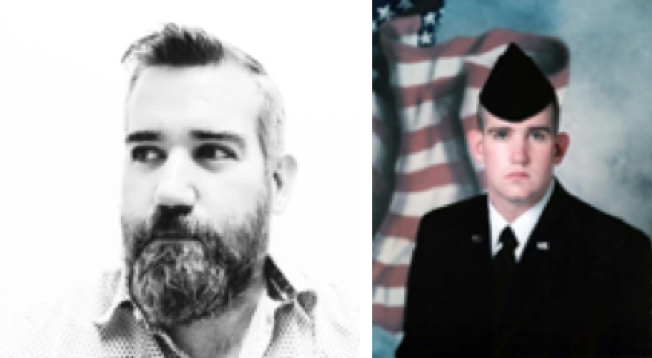 In December 1999, Jared Vanscoder, then a civil engineer doing CAD work, joined the Texas Air National Guard. He was deployed to the Middle East twice, where  he supported communications engineering projects before being honorably discharged in June 2006.
Jared's time in the military molded him in two distinct ways. First, he learned how to work with anyone—people that you work for, people that work for you, and people that might even be considered your enemy. The skills he gained by working with others—communication, empathy, conflict resolution—eventually helped him become a successful educator in his civilian life. Second, Jared's time in the military taught him how to be resourceful. When he was deployed, he didn't always have everything he wanted or even needed to get the job done, so he had to figure out how to make do. That's a skill that translates well to any job.
Michelle Rasmussen, AEC Content Manager
Before joining the military, Michelle Rasmussen was a self-described "shy person who was practically afraid of her own shadow." But becoming a member of US Air Force eventually gave her the confidence to stand up and be heard.
Civilians often think that basic training is meant to push the boundaries of trainees' physical and mental strength to prepare them for the challenges they'll face if they go to war. For Michelle, the experience not only allowed her to tap into a new level of endurance and toughness, but build herself up to be better and stronger than she was before.
Aside from building her character, the military offered Michelle a career path in the field of engineering, something she wanted to pursue from an early age. She had even taken a number of design classes in high school, which was where she first started using AutoCAD.
In the Air Force, Michelle got on-the-job training in civil engineering, allowing her to recognize her lifelong passion for the field and build valuable experience. It's what allowed her, after leaving the military, to become successful in an industry that she loved and has spent the entirety of her career.
Kyle Ebner, Territory Sales Rep
Kyle spent 4 years as a Missile Warning Operator in the Air Force in the early 2000s, where his duties had him supporting direct operations in both Afghanistan and Iraq, not to mention ballistic missile and space launches, nuclear detonations and infared data worldwide.
The work ethic and preparedness skills that Kyle learned in the military proved to be useful in his post-Air Force career in sales. As part of the Territory Sales Team at the Autodesk Denver office, Kyle appreciates the camaraderie he feels with his colleagues. He says, "in the military there are built-in support systems to help both individuals and teams succeed. Autodesk has a very inclusive and team-oriented culture that drives us all to achieve our best."
John Agcaoili, Software Development Manager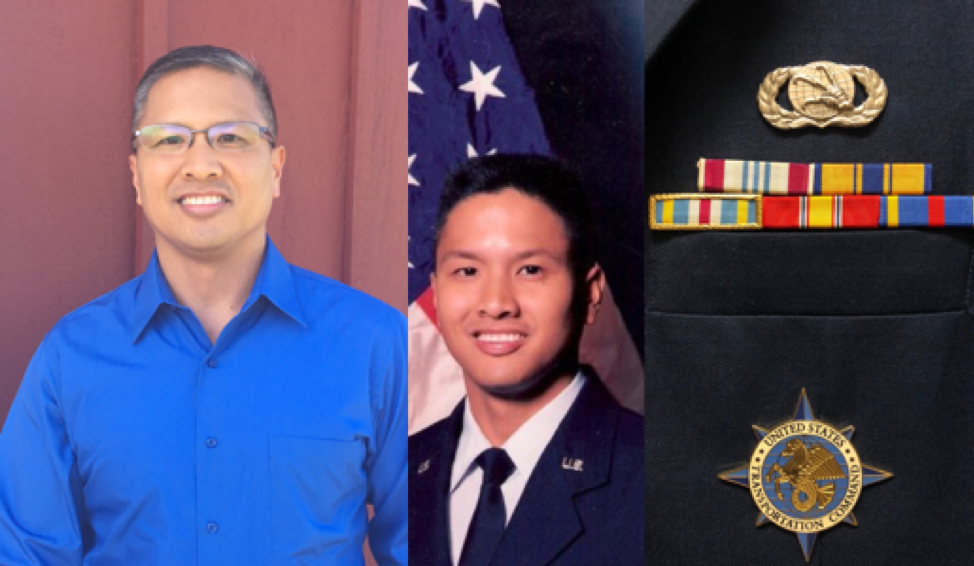 On Veterans Day, John Agcaoili thinks of all the veterans that have served this great country, including his own family—his grandfather (Army), dad (Air Force), father-in-law (Air Force), brother-in-law (Air Force) and godfather (Air Force).
As a Filipino immigrant, John's father had enlisted in the Air Force and proudly served his new country for 23 years. At a young age, John witnessed his dad's sacrifice and commitment as a service member, and it ultimately led him to follow in his father's footsteps and join the Air Force. It was his way of giving back to the country that had given his dad that same opportunity in 1972.
At his own commissioning ceremony, John was able to render his first salute to his father. Five months later, he attended his dad's retirement ceremony (E-7, MSgt). To this day John feels that serving his country as an airman, just like his father, was the best decision he ever made.