Autodesk volunteers recently wrapped up week one of their project in South Africa where the impact of their work is already being felt.
The team is working with local teachers for two weeks to advance 21st century teaching methods and increase the use of technology in classrooms to increase student engagement.
Makupula High is a business and entrepreneur focused school and their motto is, "education is our business." Teachers are passionate about nurturing young minds and expanding their skillsets so they can in turn open a new world of opportunities for their students – whom they call "learners" – in the underserved Kayamandi Township.
The first of two groups of educators are very new to technology and largely rely on chalk boards and textbooks to teach.  The volunteers took teachers through a design thinking process and brainstormed opportunities to adopt new technological tools. Then over the course of the week, teachers got tailored coaching from the volunteers on how to create presentations and use online research tools to illustrate their concepts and lesson plans.

Meet Chewu, an English teacher at Makupula Secondary who had never used PowerPoint in his class prior to the week. He created a presentation about the South African literature piece that his class was studying to help learners dive into character studies and the themes of the book.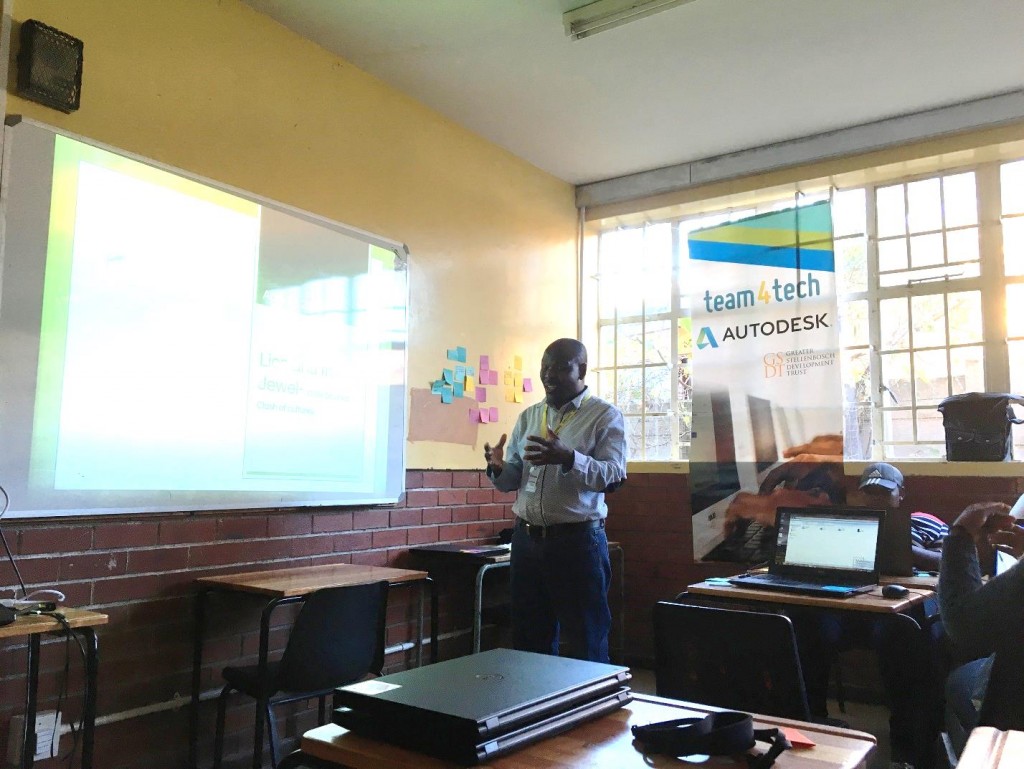 As Esther, a Makupula tourism teacher said, "I had a great week with you volunteers and in the classes. And look at me now, I'm taking my laptop to the classroom!"

The volunteers also conducted a number of workshops in other schools and universities within Stellenbosch, South Africa, over the course of the week. Read more about the Fusion 360 Workshop at Stellenbosch University where students designed a better water collection solution for Kayamandi residents on the Autodesk Design Academy blog.

We'll leave you with a great video of the Makupula Secondary School choir rehearsing for the regionals – which they won!