Tongji University Design Week, an annual design gala hosted by China's famous Tongji University, kicked off on 9 Oct 2017 in Shanghai, China. During the 14-day event, there will be more than 20 academic tracks, covering academic conferences, workshops, exhibitions, forums and student presentation.
The opening day started with a spectacular music show by two teams of engineering and design college students from China and Taiwan, who completed their debut performance with some unusual new-made instruments. It soon became a spotlight of the Design Week as the audience were treated to a visual and auditory spectacular feat.

Calling themselves the "Fusion Band", the students were from China's Tongji University, Wuhan university, Tsinghua University, Xi'an Jiaotong University, Wuchang Shouyi University, DATA China, Shanghai Zhenru high school and Taiwan's Far East University and National Formosa University.
The creative band members designed and made the musical instruments with Autodesk Fusion 360 and digital fabrication technologies. Through intensive trainings of Fusion 360 courses and design workshops, a total of 12 Chinese and western musical instruments were made and displayed: Laser Harp, Violin, Guitar, Drum kits, Flute, Erhu Fiddle and Guzheng. On top of the aesthetically pleasing designs, the students demonstrated usability of their instruments by treating guests to a repertoire of songs.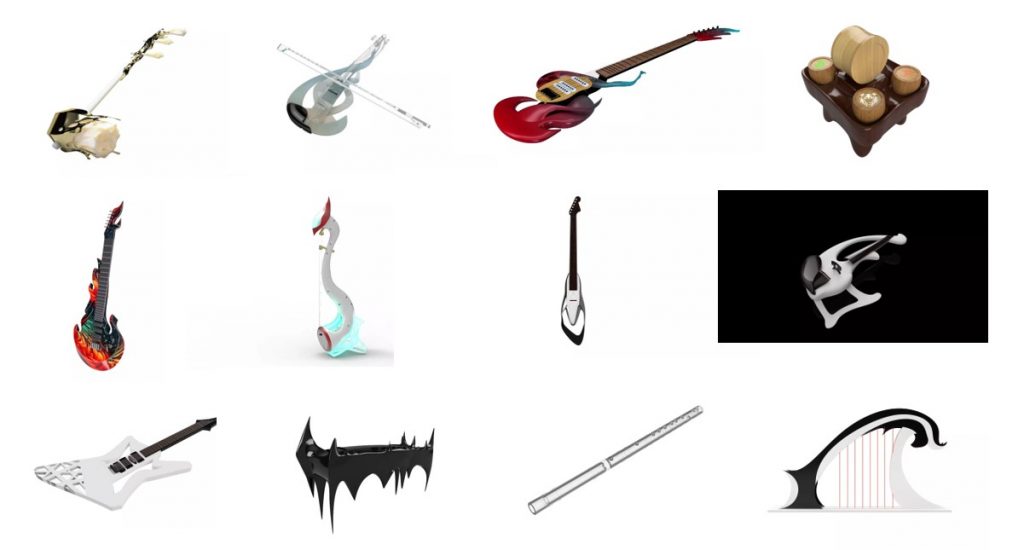 Professor Lou Yongqi, the Dean of College of Design and Innovation at Tongji University, expressed his thanks to Autodesk for giving support to such a group of future designers, and hoped the students' musical instruments would inspire and spark other students' imagination of making things.
At around the event, the "The Future of Making Things – Fusion Band" student performance was covered by local TV media:
The Fusion Band members also gave workshops to share their experience on designing of musical instruments to their follow peers.