Congress is now focused on funding the government for the next fiscal year.  While there are many big ticket items to address, important federal programs that bolster U.S. manufacturing competitiveness should not get lost in the shuffle.
Two key ones that need to be funding priorities are: Manufacturing USA and the Manufacturing Extension Partnership (MEP).
The Manufacturing USA program, formerly known as the National Network for Manufacturing Innovation (NNMI), was established in 2014 with strong bipartisan support in Congress.  The goal was to create a national network of manufacturing innovation institutes to advance development of technologies that will increase U.S. manufacturing competitiveness.
Autodesk was proud to become a leading private sector member of the first institute, America Makes in Youngstown, Ohio, which is focused on additive manufacturing and 3D printing technology.  We have since become members of several others in areas including smart manufacturing and digital manufacturing and design.  Other institutes are focused on advanced composites, robotics, photonics and more.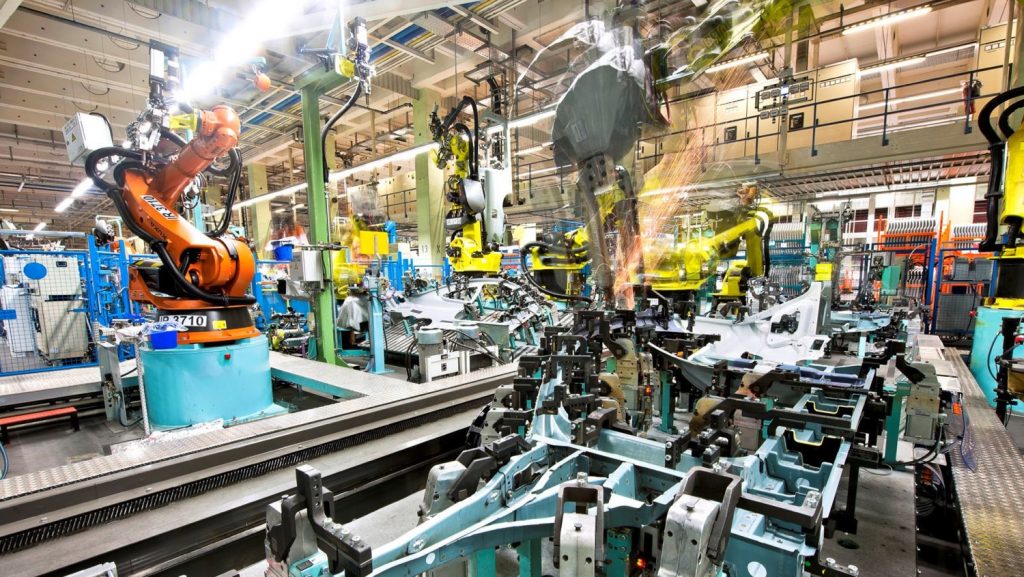 We have seen firsthand how the Manufacturing USA institutes can bring together key parties from industry, academia and government to foster development and deployment of critical manufacturing technologies.  America Makes alone has built a $100 million technology R&D and workforce portfolio, funding 66 projects.  Just last week, Autodesk cosponsored an America Makes event dedicated to sharing knowledge on additive manufacturing for 150+ attendees representing academia, private sector companies large and small, and government agencies ranging from NASA to the US Marine Corp.
Another example is the Digital Manufacturing and Design Innovation Institute (DMDII), which recently launched the North American Digital Capability Center to provide manufacturers hands-on training on new technologies to improve their operations, design and productivity.
The Manufacturing Extension Partnership (MEP) is another vital federal manufacturing program.  The vast majority of American manufacturing firms are small — three-quarters have fewer than 20 employees.[i]  Too often, small and medium-sized manufacturing firms lack access to the basic information and training they need to take full advantage of advanced manufacturing technologies.

That's where the MEP comes in.  It provides these manufacturers with critical assistance to help them adopt advanced manufacturing technologies, techniques, and business best practices.  The MEP is a wise investment of federal dollars – it returns nearly $9 to the federal treasury in taxes for every $1 spent on the program.[ii]
The manufacturing sector is undergoing a technology revolution through advances in digital design and simulation, digital fabrication and digital connectivity of products.  Digital design and 3D modeling software is helping manufacturers design more innovative products, at a lower cost, and significantly accelerate the product development process.  Digital fabrication uses digitally controlled machines like 3D printers, laser cutters and computer-controlled welders to rapidly develop prototypes, produce parts more precisely, reduce energy usage, cut waste, and boost efficiency.  Software is now used to optimize the factory floor itself and integrate manufacturing processes more directly into an interconnected supply chain system.  And sensors on products that capture data on product performance can be used by manufacturers to design and build better products and in some cases offer customers the ability to purchase products as a service.
To help ensure the U.S. continues to lead in developing advanced manufacturing technologies…we need programs like Manufacturing USA and the MEP.
These and other technology advances are fundamentally changing how products are designed, made and used.  At Autodesk, we call this The Future of Making Things.
To help ensure the U.S. continues to lead in developing advanced manufacturing technologies, and that U.S. manufacturers of all sizes know about and have access to these technologies, we need programs like Manufacturing USA and the MEP.
As Congress moves forward with federal funding for FY2018, it should make it a priority to:
Fully fund the existing Manufacturing USA institutes and provide additional funding to establish several more over the next year in key areas of manufacturing innovation, and
Expand, or at least maintain current levels of, funding for the MEP as a key resource to help small and medium-sized manufacturers adopt advanced manufacturing technologies.
Fully funding these programs is a small but important part of a broader agenda to bolster U.S. manufacturing.  They are key investments in the future of American manufacturing and manufacturing jobs.
[i] National Association of Manufacturers, citing U.S. Census Bureau, Statistics of U.S. Businesses, http://www.nam.org/Newsroom/Top-20-Facts-About-Manufacturing/
[ii] http://www.upjohn.org/national-level-economic-impact-manufacturing-extension-partnership-mep