For Autodesk designer Andriy Banadyga, inspiration can come from anywhere. So when he was thinking up a new design for a bottle opener, the first thing that came to him was… seaweed. Andriy wanted to replicate the way that kelp fronds ripple in the ocean's shifting tides, so he started designing the idea in 3ds Max, Autodesk's professional software for 3D modeling, animation, rendering, and visualization.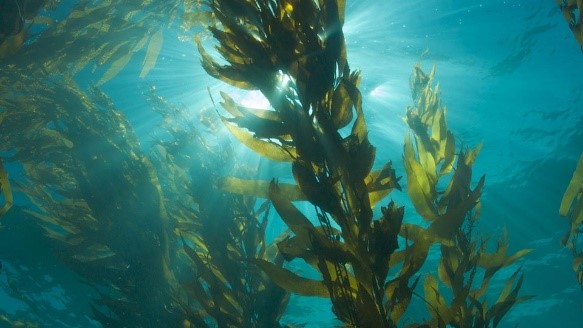 Andriy wanted to use titanium for his bottle opener because of its strength and because he knew he wanted to 3D print in metal. For highly technical aerospace and automotive designs, titanium is often the only option. While beautiful, titanium is a costly material to use for manufacturing. So while you might use titanium if you're building a product for use in extreme environments, it might not be the optimal material for even the most futuristic bottle opener. So Andriy asked for help from his fellow Autodesk designer, Michael Sagan, who would  re-create the design to be 3D printed in steel—a much more affordable metal option with the added benefit of feeling good in your hand – it's both strong and sturdy. As it turned out, the new steel design for the seaweed inspired bottle opener achieved an 18X cost reduction over the titanium design.
Next, they exported the model to Fusion 360, Autodesk's end-to-end product development platform that combines design, engineering and manufacturing in one cloud-based package. Andriy was able to use Fusion 360 to test his design with Finite Element Analysis (FEA), ensuring that the bottle opener would be strong enough to perform its function.
Once the bottle opener was ready for fabrication, Andriy called upon another Autodesk expert, Matt Lemay. Matt specializes in additive manufacturing (3D printing), so he was able to help ensure the design could be 3D-printed without deformation or warpage (common issues with 3D metal printing). To do this, he used Autodesk Netfabb, a powerful program that optimizes 3D designs for successful printing.
Once the files was ready, the team fired off the first print and voila! the first seaweed-inspired bottle opener was brought into the world. With the right tools, we really can make anything, can't we?