Each year, Autodesk welcomes college students from around the country to spend the summer interning in our San Francisco, Boston, Portland, and Novi offices. With diverse backgrounds and skills in the areas of engineering, business, and design, our interns have the opportunity to do real work on projects that are designed to have a big impact on the business and company. As they wrap up the end of their internship, they're reflecting on their summer and sharing a piece of their experience.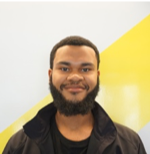 Bryce Hammond (University of Maryland at College Park, Internship focus: Experience Design)
During my time at Autodesk, I am most proud of my internal growth. Technically, I learned an abundance of new technologies and learned more about React, but internally, I learned A LOT more about myself. This summer, my mindset has grown, and I am so much more open-minded and eager to experience new things. I've become more confident in myself and carrying that confidence has led me to be more personable. I have also developed more patience with myself and learned not to be too critical. While the technical growth is amazing, I believe my intrinsic growth is priceless!
Gokce Ozcelik (University of Southern California, Internship focus: Sustainability and Foundation)
I am a PhD student and through this internship, I've realized that academia is definitely very different than the corporate life. I have been researching on smart built environments, running cool virtual reality experiments to understand occupants' built environment experience. Autodesk helped me bridge my point of view as a researcher and a corporate professional by showing me the other side of the coin- how things are actually being done, how research and tech is actually embodied.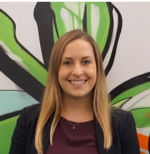 Rachel Hartley (Ohio State University, Internship focus: Services Design)
I think when any person starts a new position, all they want is to feel a part of the team – at least that's true for me. When I travelled from Ohio to San Francisco to intern for Autodesk, I was extremely nervous about how I would fit in with the company culture and if my personality would mesh well with the team's dynamic. Within the first couple of days, the transition was seamless, and I knew my team was a great fit when I was invited to design the mini golf course on the putting green during our office lunch break. It's moments like these that have made coming into work every day enjoyable and they are experiences that I will never forget.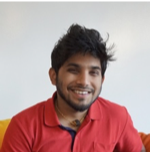 Naveen KM (Penn State University, Internship focus: Enterprise Operations)
My advice for future interns is to talk to colleagues from domains outside of their specialization. Talk to people from medicine, the arts, legal, robotics, engineering etc. Having such diverse conversations and connections helps you discover avenues in your career and profession that you might not have even thought of. Autodesk looks for diversity in thought in addition to your specialized skill sets.
Sonia Travaglini (UC Berkeley, Internship focus: Sustainability and Foundation)
It's amazing to be able to talk with leaders in creative thinking in lots of different teams and departments, and as a PhD mechanical engineer I've learned so much about all sorts of new and different technologies like Generative Design & AR/VR. Everyone welcomes questions too – you are always encouraged to stretch your brain a bit!
Tasha Nicholson (USC – Marshall School of Business, Internship focus: Brand Marketing)
As someone interested in design and innovation, Autodesk has gone above and beyond in letting me build this skillset. For one, I received a full scholarship to attend a two-day LUMA Fundamentals training in Design Thinking Facilitation. I was able to learn more about best practices in leading brainstorm sessions — complete with sticky notes, Sharpies, and easels. This type of knowledge is not only helpful to me, but also of huge value to bring back to my classmates at USC.
It's been an awesome summer with our interns and we're sad to see them go. We wish them the best of luck on the upcoming school year and we hope to see many of them return to Autodesk with a full-time role!
Interested in internship opportunities? Check out our career site.