December is Global Month of Giving at Autodesk. During the holiday season,  we take time to celebrate the causes, organizations, and projects we're passionate about. Autodesk helps its customers make a better world, and we support our employees in giving back to the organizations that are important to them. One way we do that is by having Autodesk Foundation match nonprofit donations up to $3,000 per year. Every day we have an opportunity to make a positive impact on the community and the world around us.
Here are a few ways our colleagues are making that happen…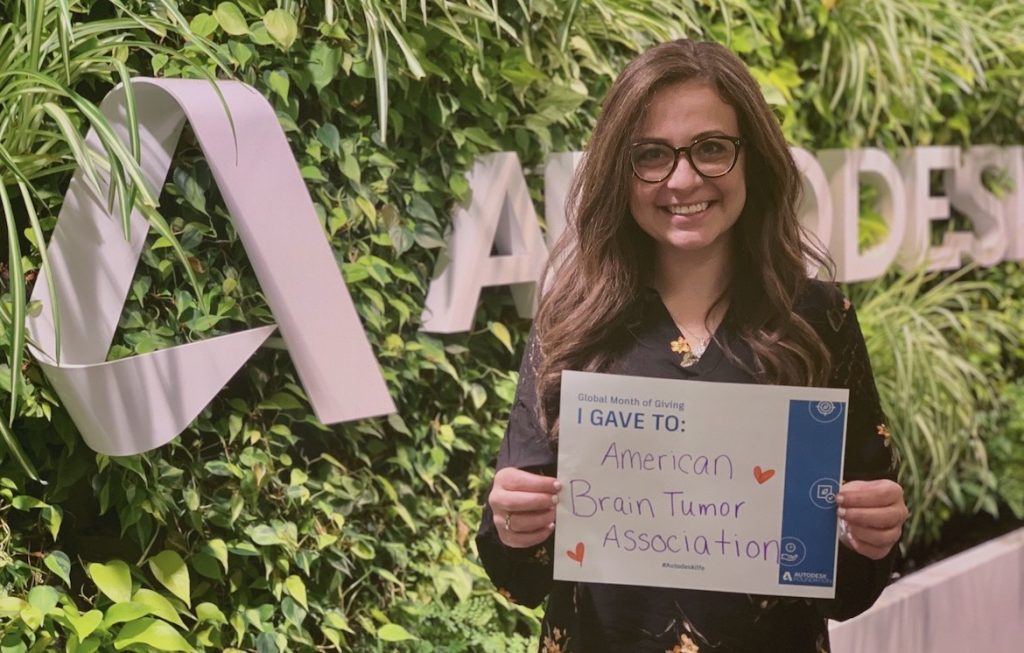 Ally Greer, Marketing Manager– This December I'm giving to the American Brain Tumor Association, an organization that funds research and helps support brain tumor patients and their families. Earlier this year, my cousin was diagnosed with a brain tumor and tragically lost his battle within weeks of it beginning. I'm proud to give in his honor.
Charlotte Hollingsworth, LUMA Project Specialist– I just donated to Project For Awesome which is the annual fundraiser for Nerdfighteria. The fundraiser is my favorite because not only does it work with internet creators to build an amazing community, but the money goes directly to a variety of charities chosen by the community. As they say in our hometown, Don't Forget To Be Awesome.
Michelle Stone, Customer Success Manager– For the Global Month of Giving, I chose to donate my time and platelets once again. I gave because every donation can help save up to 3 lives! Earlier in the year, a co-worker's daughter was diagnosed with leukemia. I made a commitment to be a more active platelet donor and will be ending the year with 21 platelet donations. Luckily our new Portland office is right up the street from the Red Cross blood bank making it convenient to go after work.
Scott Herren, Chief Financial Officer– This year I will be supporting the South Florida Haiti Project, which is an organization I got involved with more than 10 years ago. I've traveled to Haiti several times and it's a place that has a lot of need, so I'm happy to be able to support it. I hope each of you has something you're on fire about that you also want to support during Global Month of Giving.