At SIGGRAPH 2017, last week in Los Angeles, CA and leading up to the show, the Autodesk Media & Entertainment team has released updates to the Media & Entertainment Collection, Maya, Shotgun, Arnold, 3ds Max, and Flame. This functionality is to streamline and accelerate production for films, TV shows, games and immersive experiences. The new releases include improvements and user-requests that connect creative workflows and teams, helping them bring their engaging stories to life for worldwide audiences.
We're watching the growth of AR and VR and steady flow of new productions from Netflix, Amazon and others, which means that animation and VFX houses are in more demand today. The goal is to help our customers create, connect and compute faster and more efficiently so they can balance their increasing project loads with tighter schedules and budgets. Everything we showed at the show streamlines production and equips artists with tools to handle their creative scenarios. Here are some more details.
Media & Entertainment Collection
The Autodesk Media & Entertainment Collection builds on the value, flexibility and simplicity the collection. Some of these new subscription benefits include new offerings such as Arnold 5-Packs (now available) and Cloud Rights as well as SketchBook for Enterprise.
Maya 2018
Maya 2018 has additional character creation, motion graphics, and rendering functionality. Character creation is easier, faster, and fun. The motion graphics toolset now includes dynamics and new instancing capabilities.  The latest version of Arnold, with new features and core architecture improvements, is also available. A list of new release improvements can be found here.

Shotgun
Continuing the commitment of making media collaboration easier, faster, and more secure for studios of all sizes, Shotgun has introduced features to simplify workflows, make it easier to integrate creation tools with Shotgun, and strengthen security.
2 introduced plug-and-play integrations to accelerate artist workflows; updates to RV; and new single sign-on.
3 continues to build on Shotgun's security and reliability for studios by making it easier for site administrators to run and manage Shotgun. Features includ

e

smart data retention for improved site performance and community-driven enhancements including improved action menu items (AMIs) and the ability to restart your own site.

Arnold v5.0.1
This version builds on the recent 5.0 release, and includes new functionality like AOV shaders for cryptomatte workflows, thin film for standard surface shader and additional updates and optimizations. It's available with the latest Maya and 3ds Max or as a plugin for additional DCC applications. Arnold is also for free to educational institutions through the Autodesk Education Portal.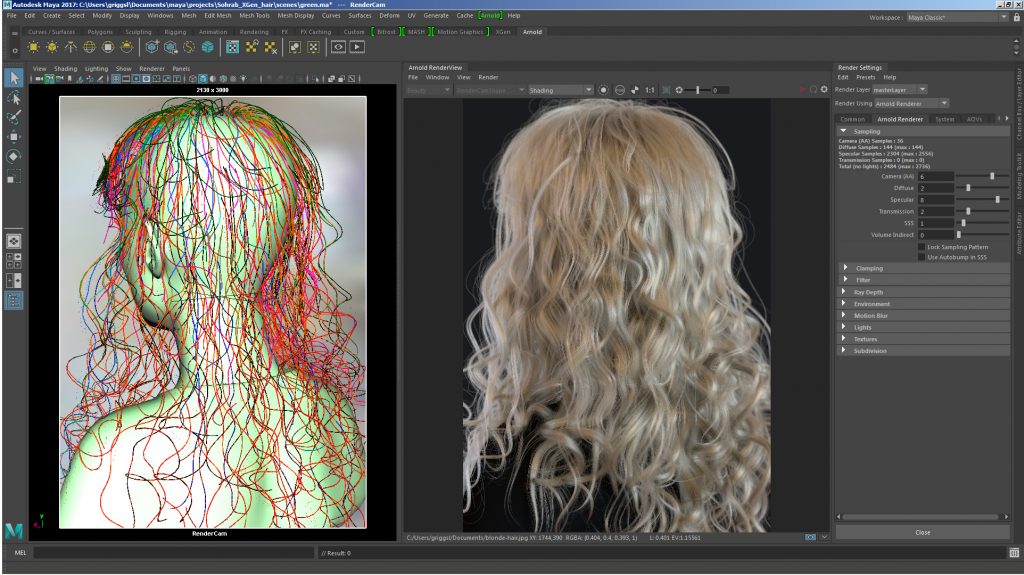 3ds Max 2018.1
The newest 3ds Max has VR authoring tools for design visualization artists and generalists; 3ds Max interactive, a VR engine that simplifies the creation of immersive and interactive architectural visualizations; and more UX and UV unwrap improvements. We had a 3ds Max to VR Workflow demo at our SIGGRAPH booth and a Vision Series session dedicated to Smart Content; helping populate your scene with environmental, decorative and active content that responds to its surroundings.
Flame Family 2018.2
These new creative tools enhance artist productivity and expand pipeline integration possibilities. Some new features are Pybox, a python scriptable software handler for processing images via external renderers; projector functionality, map inputs and a contextual menu in action; smart merge for the connected conform workflow; and the ability to drive the batch environment via scriptable commands.
We had a lot of fun at our booth, hosting our Vision Series and at the show in general. You can see more of what we were up to online: http://area.autodesk.com/siggraph2017.