Real estate developers own their projects, and since the creation of Spacemaker, now an Autodesk product, developers have been our primary focus. As owners, developers build the teams, and often the technology stack, they need and want to bring their visions to life from start to finish—from site acquisition review to conceptual design, construction to completion, and operations and maintenance. Until now, only at the invitation of the project owner, could architecture, engineering, and construction (AEC) professionals, municipalities, and all other personas involved in an urban development project access Spacemaker. This is changing.
Today I'm pleased to announce we are passing a set of keys to architects and all other non-project owner personas.
Architects: hours instead of weeks
Winning work takes time and money, but for many real estate development projects, the proposal phase is high-risk and not billable work in many countries. You do it to win the project.
But, shortcuts are not acceptable, and architects and planners are tasked to come up with an intelligent conceptual response to a real-world problem such as "What can I actually achieve on this site?" Every project is a game of interests and trade-offs. Architects often only have time to supply three-to-five proposals when what architects really want—and our prospective clients truly need—is to evaluate the best options from hundreds of alternative designs. I understand this because I am an architect by training and trade prior to co-founding Spacemaker.
This is what Spacemaker offers. Thanks to the combination of generative design, AI, and advanced analytics, architects and developers can explore the many what-ifs in hours rather than weeks, which is critical because every change has a consequence, and you can't hit 'rewind' once a project is done. As an architect, I know mistakes and missed opportunities can cost millions in changes and return on investment, and I hear this from our customers too.
Data: game-changer for architects
Data analysis, simulation, and visualization using digital tools enable design teams to make wiser and more sustainable decisions about the new areas to be built for future generations. Only by making data a tool for every architect can we meet the global challenges we currently face and reduce the impact of heat islands in our communities.
The instant access that Spacemaker provides to architects now empowers them with data and enables data-driven decision-making that will strengthen their work and communication with their clients.
What do architects think?
Cobe, based in Copenhagen, aspires to create architecture with the future in mind that contributes to the "extraordinary everyday life."  They are a team of urban planners, building and landscape architects, and interior designers using Spacemaker to make informed design decisions to ensure future residents of a community can enjoy optimal living qualities.
New tools and processes are essential for Cobe to advance its way of working as 'a laboratory for architecture'. The team was looking to find intelligent tools for early phase analysis and testing that are easy to use and by using Spacemaker, the team gains a new layer of digital insight from the start.
Mads Birgens, Head of Urbanism at Cobe, explains that "Spacemaker is an amazing tool for the early phase because we can do quick tests of design ideas and prove their qualities, both in terms of microclimate studies like wind and sun but also for noise and many other parameters. It's an obvious tool to use especially within urban planning and when shaping building volumes. I think this process is a fantastic opportunity to derive better projects early on."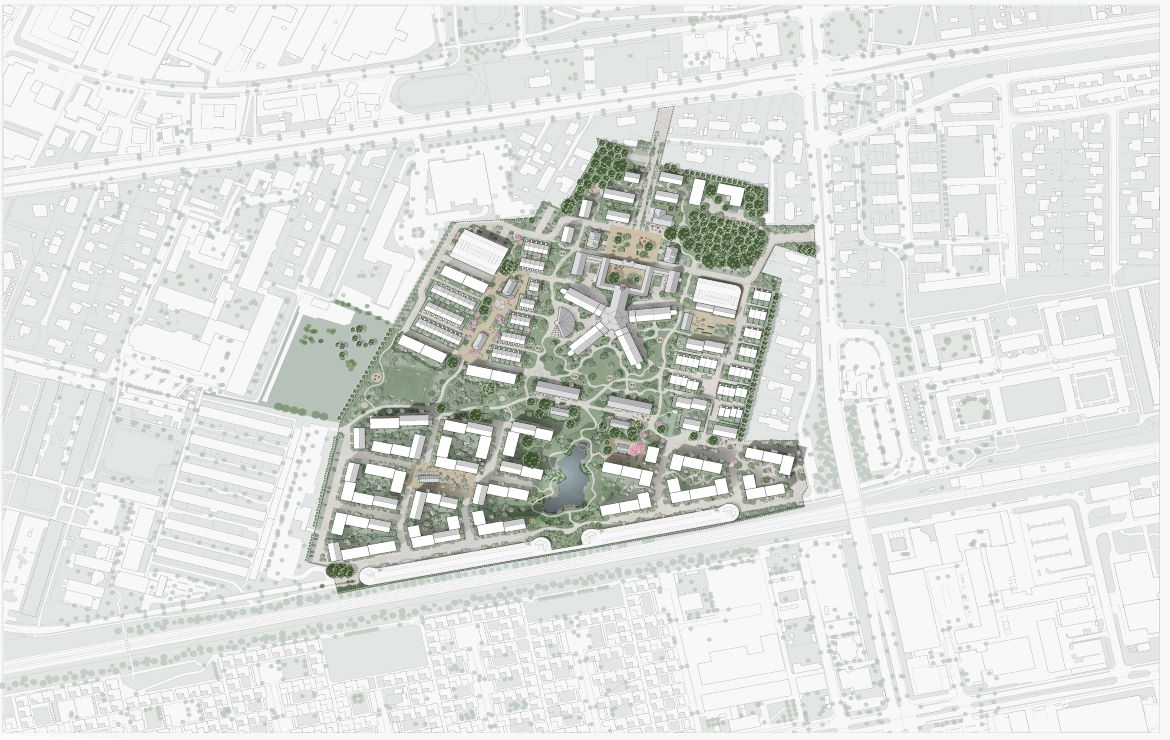 What's next?
Autodesk's ability to take our company and product global to new geographies and personas is one of the big reasons my fellow co-founders and I agreed to be acquired by Autodesk in November 2020. Now, Spacemaker is available in more countries around the world than before and crossing an ocean to deliver the best possible outcomes to those who are designing the cities, urban areas, and the communities we need as the population grows and we step up our efforts to respond to climate change.
For our customers in EMEA, please let us know how we can help to get you started on a path to better outcomes. And for those of our customers in the United States that are ready to transform their early-stage planning and design workflow with generative design and data, you can sign up for early access through our pilot program so we may benefit from your input.