We've had an amazing week at Autodesk University 2020. The week was packed with updates and releases of new tools we've been developing with and for you. In some ways, it even felt more intimate than the in-person conference as we added many new ways for you to engage with each other and Autodesk employees.
The biggest news of the week for me and something I'm personally very excited about: our agreement to acquire Spacemaker. Spacemaker will join Autodesk's Architecture, Engineering and Construction (AEC) Design Solutions Group (my team) and provide Autodesk with a powerful platform to drive modern, user-centric automation—powered by AI—and accelerate outcome-based design capabilities for architects and owners. The legal team needs me to tell you that, "this transaction is subject to customary closing conditions and is expected to close during Autodesk's fourth quarter of fiscal 2021, ending January 31, 2021."
Founded in 2016 and based in Oslo, Norway, Spacemaker is a developer of a cloud-based AI technology enabling architects, urban designers, and real estate developers to optimize and maximize the potential of a building site, especially during early-stage design, while also providing better, more sustainable, design options at the start of a project. This early stage design optimization speeds understanding and brings collaboration to all disciplines involved in a project. With Spacemaker, we are meeting our customers' increasing needs for better data, automation, and insights to empower decision-making. One of the keys to Spacemaker's early success is their team. With 110 employees and with over 60 percent on the technical team—consisting of practitioners, data scientists, PhDs, software engineers, and designers—they are well positioned to solve the challenging problems facing the AEC industry. In fact, Spacemaker CEO and co-founder Havard Haukeland is an architect, turned entrepreneur.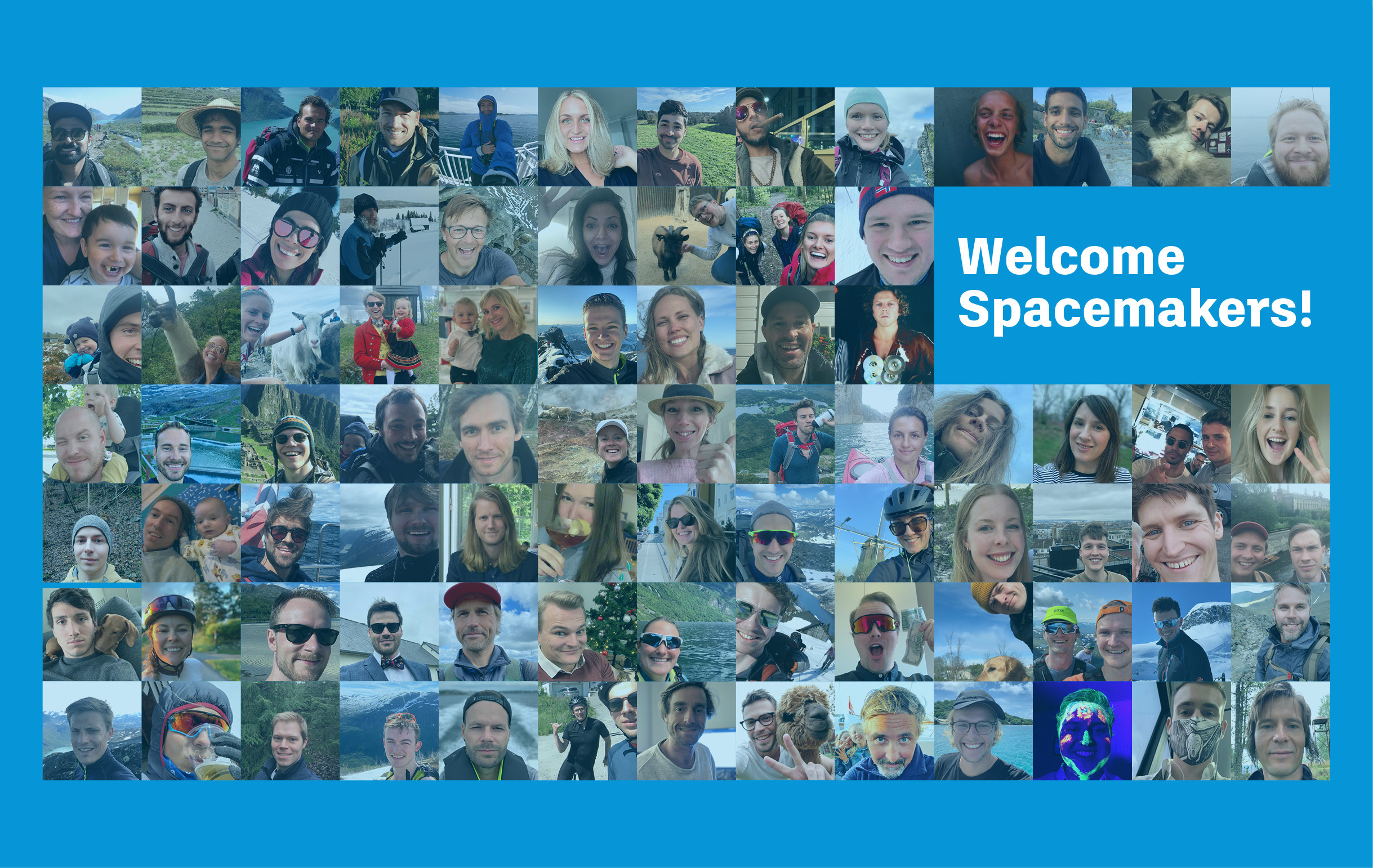 By adding Spacemaker to our portfolio, customers will be able to explore different variations of a design while optimizing those solutions to meet unique site criteria, giving them more time to focus on the creative aspects of their work. In the coming months, we will work closely with the Spacemaker team to grow their current business while looking for opportunities to integrate their technology into our current portfolio. There will likely be opportunities to leverage our AEC conceptual design tool, FormIt, and to create seamless workflows with Revit. Spacemaker also complements our existing analysis tools, including our carbon analysis tool Insight, and we look forward to enhancing sustainability analysis for our customers.
With this acquisition, we are not only investing in architecture, but we are driving more automation into our products as we innovate to support the future of building information modeling (BIM).
I'm thrilled to welcome the Spacemaker team to Autodesk to further our commitment to you and the future of design.
Safe Harbor Statement
This post contains forward-looking statements that involve risks and uncertainties, including statements regarding: the planned Spacemaker acquisition, the impact of the acquisition on Autodesk's business and performance; the impact of the transaction on Autodesk's and Spacemaker's products and services capabilities, customers, and partners; and Autodesk's strategic priorities. Factors that could cause actual results to differ materially include: Autodesk's ability to successfully integrate Spacemaker's business; costs related to the acquisition; the competitive environment in the architecture, urban planning, and real estate industries; Autodesk and Spacemaker's success developing new products or modifying existing products and the degree to which these gain market acceptance; and the ability to satisfy the conditions to the completion of the acquisition on the anticipated schedule, or at all.
Further information on potential factors that could affect the financial results of Autodesk are included in Autodesk's Form 10-K and subsequent Forms 10-Q, which are on file with the U.S. Securities and Exchange Commission. Autodesk disclaims any obligation to update the forward-looking statements provided to reflect events that occur or circumstances that exist after the date on which they were made.