Partnership with Dropbox and an Investment in Assemble Systems enables better cloud collaboration
At Autodesk University, Autodesk announced that developers and customers of all sizes are adopting its Forge developer platform to build and deploy apps and services to drive the future of making things in manufacturing and construction. A new platform update has also been launched to make building on Forge even easier.
Next-generation cloud application framework
The design and engineering world is undergoing a major disruption from a single-user, file-based, desktop CAD experience to a deeply collaborative, highly tailored and simple-to-use database in the cloud CAD environment. To help with the ongoing efforts in streamlining end-to-end workflows, the Reality Capture API is now available. Autodesk will soon launch a host of new capabilities on Forge, including enhancements to the BIM 360 API and the Design Automation API will soon be available for integration with Autodesk Revit and Autodesk Inventor.
Additionally, a new Webhooks API will let Forge users quickly and easily connect their applications to popular 3rd party apps. Autodesk is also working to release new platform solutions that sits on top of a powerful cloud service that enables our customers to build on the Forge platform and deliver custom solutions and workflows to their audience. The Forge Application Framework Software Development Kit will contain re-usable and modular components including High Frequency Data Management, Solid Modeling and Web Graphics to customize the Forge experience, as well as tools for easy app building and publishing.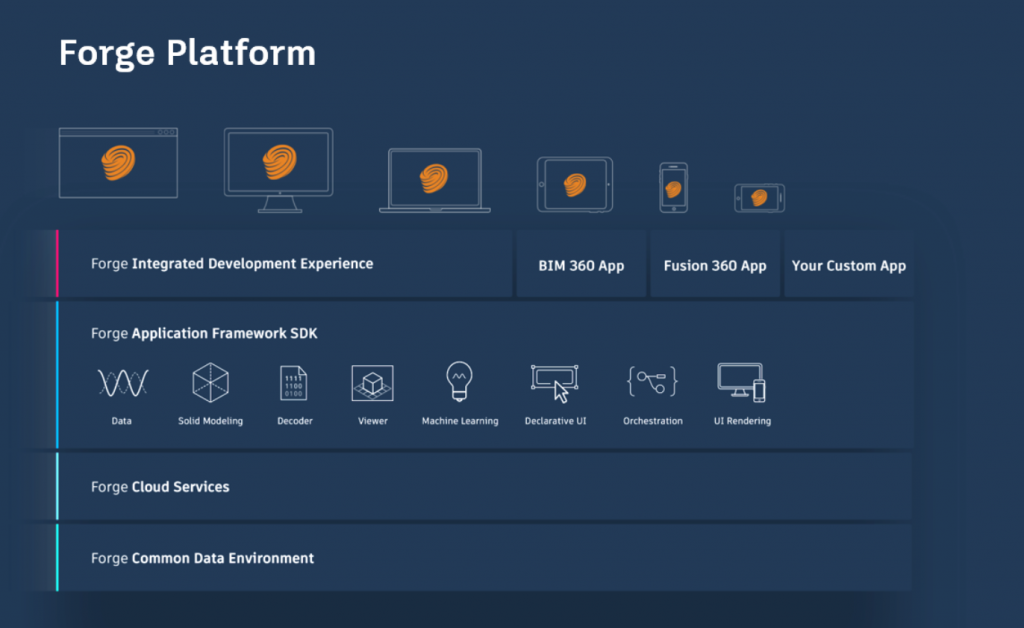 Dropbox Native .DWG Previews Enhance Collaboration in the Cloud (coming soon)
Cloud-native and always connected, Forge is the platform from which Autodesk is building industry specific experiences spanning design, make and use for each of our major industries, including manufacturing and industrialized construction. In a new partnership with Dropbox, Forge is being leveraged to enable native .DWG preview capabilities directly within Dropbox. With 35 new .DWG files being added every second, Dropbox is one of the largest repositories of Autodesk design files and is working with Forge to enable better collaboration for its business users.
"AutoCAD is one of the most widely used applications among architecture, engineering, construction and manufacturing professionals, and with more than 1.5 billion .DWG files stored in Dropbox, we've built one of the largest collaboration networks of Autodesk design files in the world," said Billy Blau, global head of business development and partnerships at Dropbox. "Dropbox brings teams together by making content collaboration simple and efficient. Our technology partnership with Autodesk is an exciting step in delivering innovative features that our customers have been asking for."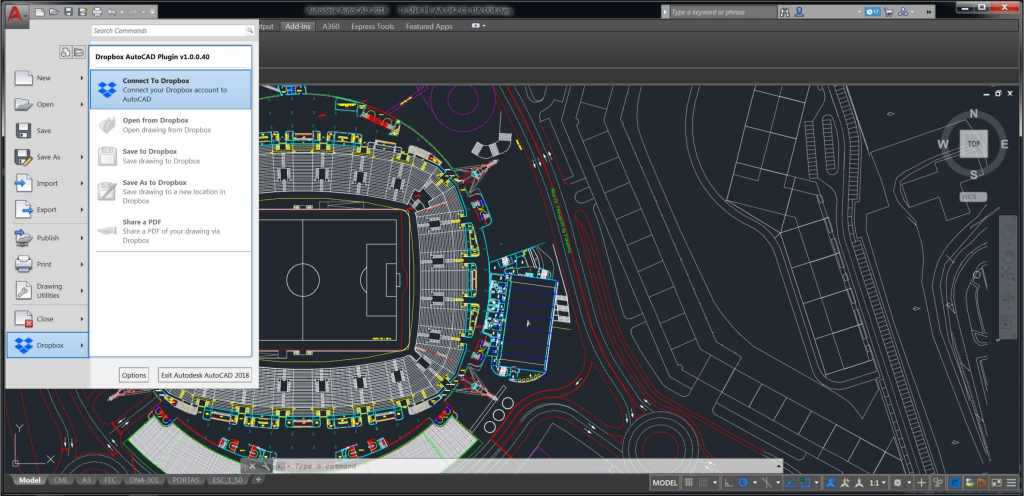 "Our technology partnership with Dropbox leverages Forge web services and delivers a seamless collaboration experience for our joint customers," said Amy Bunszel, SVP Design & Creation Products at Autodesk. "This integration removes friction for our customers trying to access, review and move data from task to task."
Forge Fund Invests in the Future of Construction
Today, Autodesk announced the fourth Autodesk Forge Fund investment in five months by leading the funding round for Assemble Systems, Inc. Assemble Systems provides a SaaS platform that consumes BIM models, drawings and point clouds enabling construction professionals to condition, query and connect the data to key workflows.  These include bid management, estimating, project management, scheduling and finance as the adoption of BIM and cloud technologies continues to accelerate across the construction industry. The Assemble Systems investment and integration with Forge strengthens the BIM 360 pre-construction offering and accelerates our support for data management, quantification, estimation and other associated workflows.
Assemble extracts and federates models from Autodesk Revit, AutoCAD and other design systems into a project.  This enables the customer to group, sort and filter the data from multiple models easily into usable construction packages. These can be used for quantification, estimating, shared subcontractor views and other workflows. As the design models change, Assemble checks for those changes and reports on the impact to the project quantity, cost and schedule. This use of Building Information Models makes construction much easier and more reliable.
Recently, the Autodesk Forge Fund invested in three startups building the future of industrialized construction. To meet growing demand and improve profitability and productivity in the construction industry, Autodesk invested in SmartVid.io, ManufactOn and Project Frog. Construction is beginning to look a lot like manufacturing, which will reduce risk and increase margins. Autodesk calls this industrialized construction, and the Forge Fund is creating an ecosystem of companies to make the job of construction smarter, simpler and safer.
"Autodesk's momentum with Forge Fund investments capitalizes on Autodesk cloud technology to create tools and workflows that are meeting new market demands as industrialized construction and manufacturing become a more integral part of AEC project workflows," said Jim Lynch, Autodesk vice president of construction products. "The building industry is beginning to look a lot more like manufacturing than traditional construction and our Forge Fund investments and integrations will improve productivity, resulting in decreased risk and increased profit margins for construction teams and owners."