According to medical professionals, you should get regular physicals and perform self-checkups to keep you healthy and on-the-go.
But how do you know how healthy (read: competitive) your business is? When left unchecked, your company may not be living up to its full potential, perhaps falling behind the competition, missing opportunities to reduce risk to people and projects, losing bids, and failing to meet operational goals. Not knowing your company's health may put you and the people who work with you at risk.
Aside from the Experience Modification Rate (EMR), the construction industry lacks a standard set of commonly used and accepted benchmarks, more commonly known as key performance indicators (KPIs).
To help you get a sense of where your team stands, Autodesk created the Construction Health Check, a free 15-minute assessment measuring your current processes that may help reduce risk, avoid downstream problems and improve quality. After completing four easy steps, you will receive a personalized report that shows how your team stacks up against others in the industry, along with ideas on how to improve the way you and your company collect and analyze project information.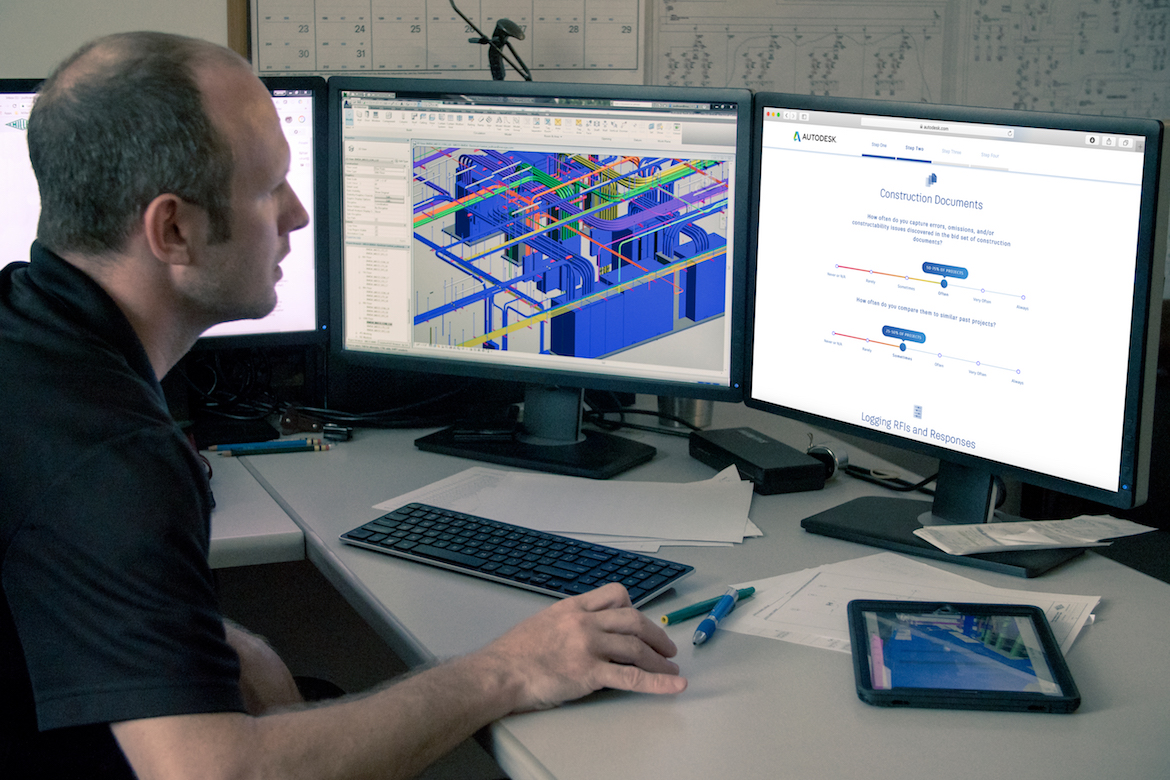 This tool is designed to get a conversation started among your team and across your organization. The survey invites the perspectives of all construction professionals: those in the field, the trailer, and the office. This means you'll get a high-level understanding of how your projects perform, but the final prescription for success will come from within your organization.
Responses are measured against the results from the Autodesk and Dodge Data & Analytics study on the KPIs of Construction. The study examined how contractors and trade professionals currently operate around some common project processes. Our report found that 50% of contractors do not consistently capture and review project data. The study also revealed seven KPIs for construction that most companies agree are useful for interpreting overall performance. The findings suggest that by adopting specific workflows for project management, contracting firms and trades professionals can reduce risk and minimize downstream problems, improving performance. Remember, what gets measured gets done!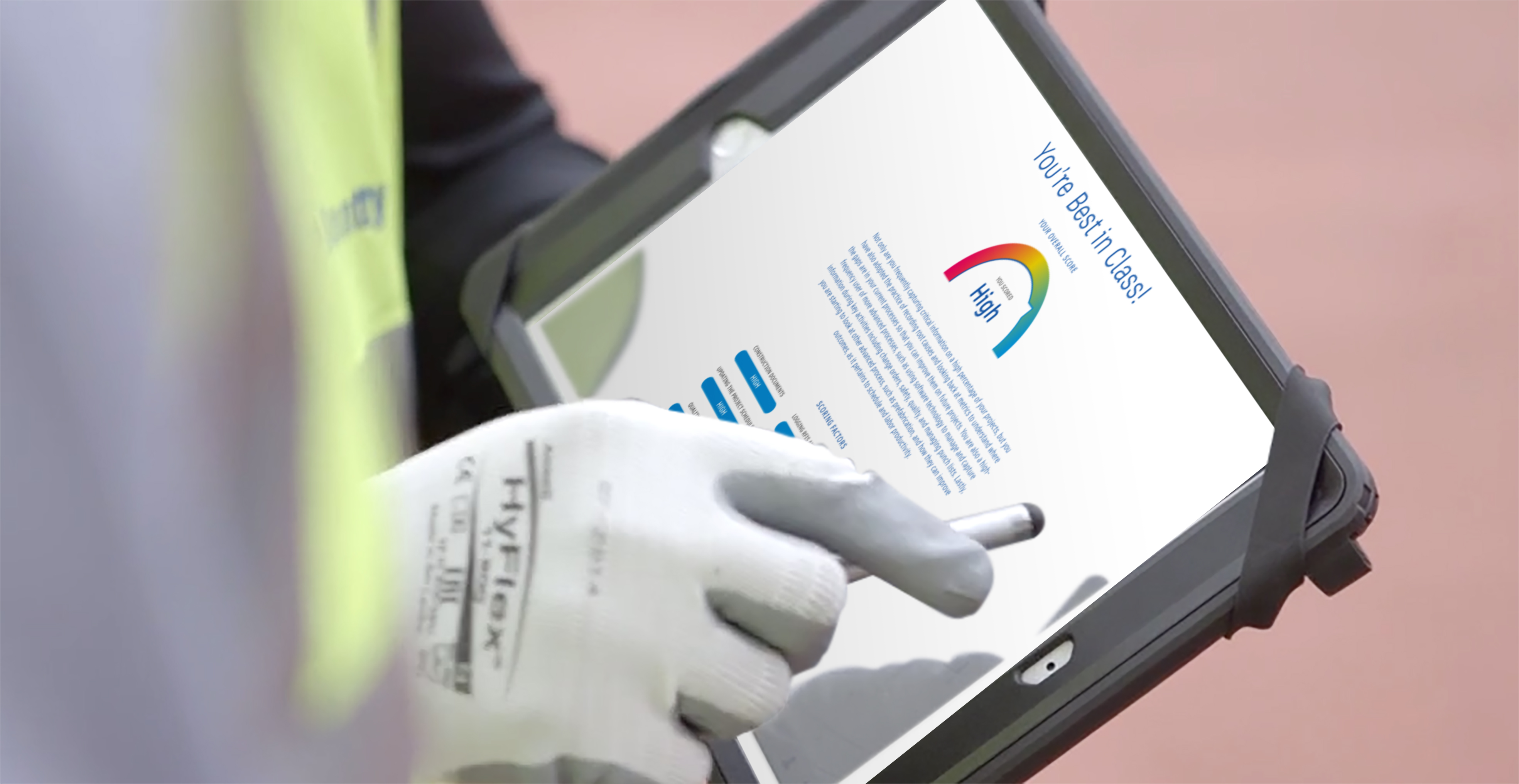 This interactive tool uses these seven categories of project activity to look at key workflows, while identifying blind spots and establishing processes that can help improve the way you record and use information.
These practices have been found to have the greatest impact on improving workflows when tracked and measured, and the Construction Health Check is an easy way to understand the health of your business, while highlighting opportunities for growth and continuous improvement.
Let's get started on your checkup. Take a few minutes and check on your company's digital health.