Autodesk demonstrates the power of cloud-connected design through its BIM 360 platform, energy analysis, and generative design technology. Experience how at the Autodesk Pavilion in Booth #1257 at AIA 2018 in New York from Thursday, June 21 through Friday, June 22.
The latest AIA Firm Survey Report showed that Building Information Modeling, or BIM, has been nearly universally adopted by large architecture firms in the U.S., and by the majority of medium-sized firms.  Now architects are leading the way in pushing the benefits of BIM further, by tapping into the power of the cloud to connect BIM data across the building project lifecycle, unlock data within models to optimize designs, and access project information anytime, anywhere. This is Connected BIM. At the AIA 2018 National Convention next week, Autodesk will demonstrate the latest Connected BIM technologies, with a focus on its Connected BIM solution for project delivery: BIM 360.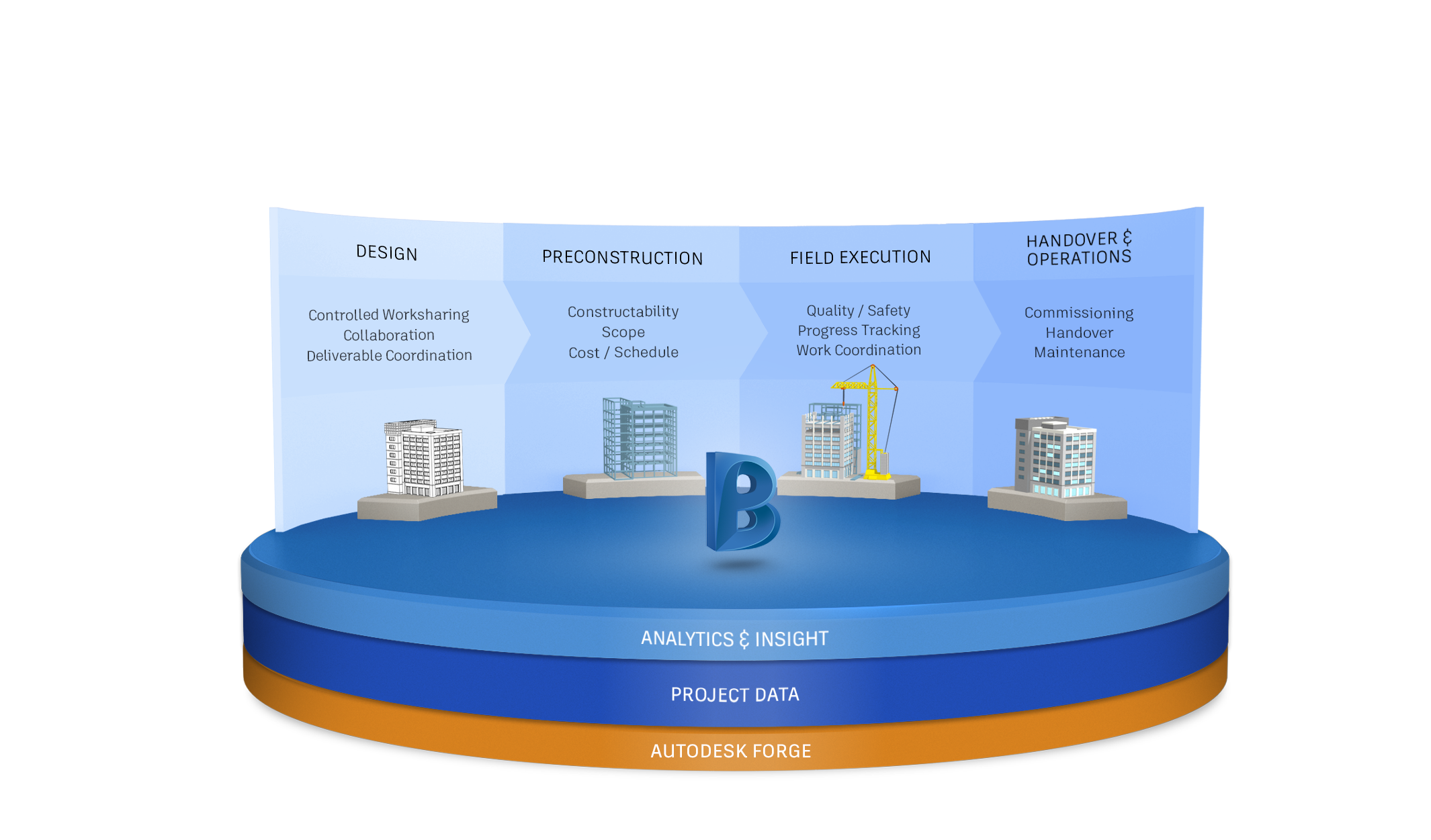 Cloud collaboration for design teams
In November, Autodesk previewed BIM 360 as its new common data platform for design and construction.  BIM 360 is a cloud service connecting the entire building project lifecycle from conceptual design to project handover. At AIA, Autodesk will feature a new service on the BIM 360 platform: BIM 360 Design, previously known as Collaboration for Revit. BIM 360 Design provides cloud-based Revit worksharing, design collaboration, and data management capabilities to design teams. In particular, Autodesk Revit users can use BIM 360 Design to co-author shared models in the cloud, making it easier to collaborate across multiple offices, disciplines and on joint venture projects.
"AECOM's Building and Places team deployed Autodesk's BIM 360 in the design and engineering of a major healthcare project saving millions of dollars because of advanced collaboration well before ground was even broken," said Russ Dalton, Americas director of building information modeling at AECOM.  "The use of BIM allows on-going, real-time collaboration for digital design coordination reviews – saving many hours of time for all stakeholders, keeping teams focused on critical design challenges, and setting up contractors and owners for success. Autodesk's BIM 360 is a game-changer for AECOM and the industry."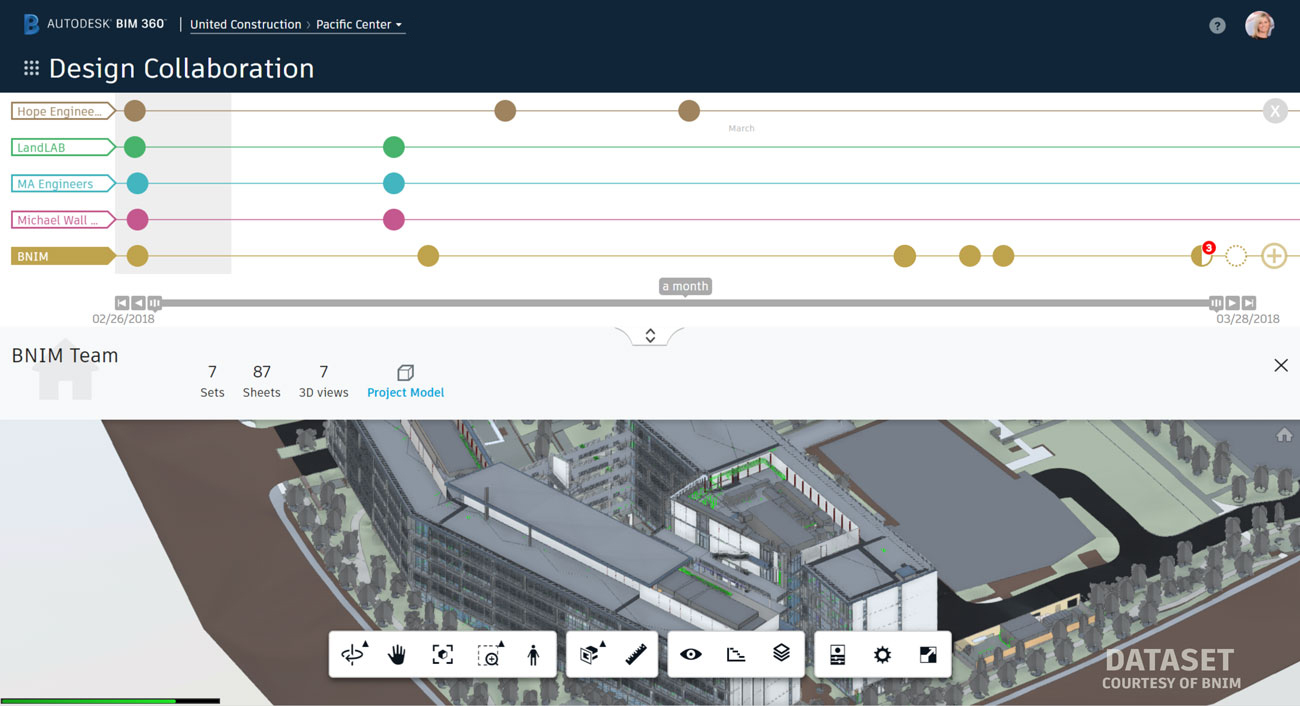 Exploring the future of project delivery
An increasingly complex, competitive landscape is pushing the industry to devise and deploy more collaborative, transparent methods of project delivery. What does this mean for you—what are your current challenges with collaboration, data management, and risk-sharing? What is the architect's place in the future of project delivery? If you could imagine a future where project teams were equally empowered, industry practices were standardized, and efficiency was incentivized, where would you begin?
Tell us at AIA! A live artist at our booth (Colleen Cox—she once animated Superman) will digitally capture your successes, frustrations, and ideas for improving or rethinking the current project delivery landscape entirely. Stop by—and bring a friend.
Easier AIA2030 reporting with expanded support of DDx
Autodesk is expanding its support for AIA 2030 Signatories, helping ensure that firms of all sizes will find it easier than ever to report on their progress towards their goals.  The Design Data Exchange (DDx) is a tool, collaboratively developed with AIA, that automates AIA 2030 data reporting.  The free API already is integrated into Autodesk Insight for Revit, removing the headache of manual reporting. Now, the next phase of DDx development, under the auspices of AIA, and supported by Autodesk, will allow firms to report on more factors, increasing the robustness and richness of the data, and providing more guidance for practitioners. The API will make it even easier to get a complete view of a firms' projects and overall progress towards their 2030 Commitments.
Measurement and reporting remains a critical need to achieve AIA 2030 Commitment goals. A year or so after joining the AIA 2030 Commitment, D/P/S, a US-based multidisciplinary design firm, analyzed and reported the energy use for nearly one million square feet in new construction projects and found these D/P/S projects had a predicted EUI that averaged 47.7% less than the national baselines. Brandon Garrett, AIA, an associate/architect and design technology leader at D/P/S notes that his firm's "existing sustainable design approaches have been effective, and now with Insight, we can continue to work towards even greater sustainability goals."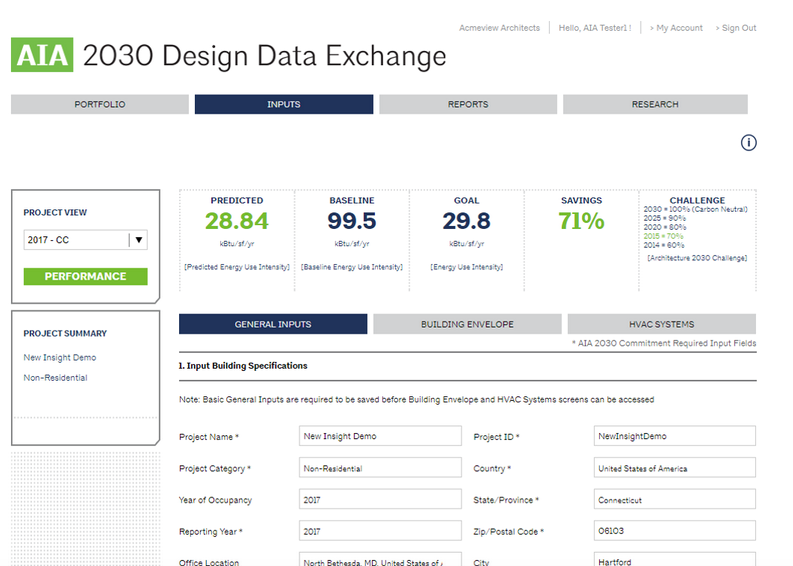 Improved collaboration across teams and disciplines with Autodesk Insight
Autodesk will be celebrating the collaborative power of Insight, a cloud-based building performance analysis tool within Revit, at a special event on June 21st, hosted by the AIA 2030 Commitment and the AIA Codes and Standards group. There, ASHRAE President Bjarne Olesen will talk about the value of early collaboration between architects and engineers in the design process to create better buildings and reduce energy consumption. As part of an Autodesk Connected BIM process, which integrates BIM with the computing power of the cloud across the lifecycle of a building project, Insight ensures data continuity related to a building's energy performance throughout the design process and with all project stakeholders. Architects and engineers alike will benefit from working with the same BIM model from early concept through construction and operation.
Jacob Dunn, LEED AP and Sustainability Enabler at EDR explains that "integrating the data needed for analysis into the BIM model makes it ideal for both speed, quality control, feedback loops, and budget…Perhaps most importantly, it allowed us to run the analysis earlier in the design process."
A photoelastic booth? What's that?!?
You won't be able to miss Autodesk's stunning installation on display in Autodesk's booth in the exhibit hall. The Photoelastic Pavilion was created by Autodesk graduate interns to explore how materials respond to different forces of nature. Focusing specifically on the areas of adaptive architecture, material simulation and steel stud construction. The custom photoelastic panels use cross laminated layers of polarized film and plastic to reveal the internal stresses within the material to the naked eye.
Prototyped and built at Autodesk's BUILD Space in Boston, MA., the pavilion was designed with Dynamo, a generative design tool, and prepared for fabrication using the HowickMaker plugin for Dynamo. The HowickMaker plugin for Dynamo allows designers to quickly fabricate complex geometry with Howick roll-forming machines.
The result? Come see for yourself at the AIA 2018 in New York.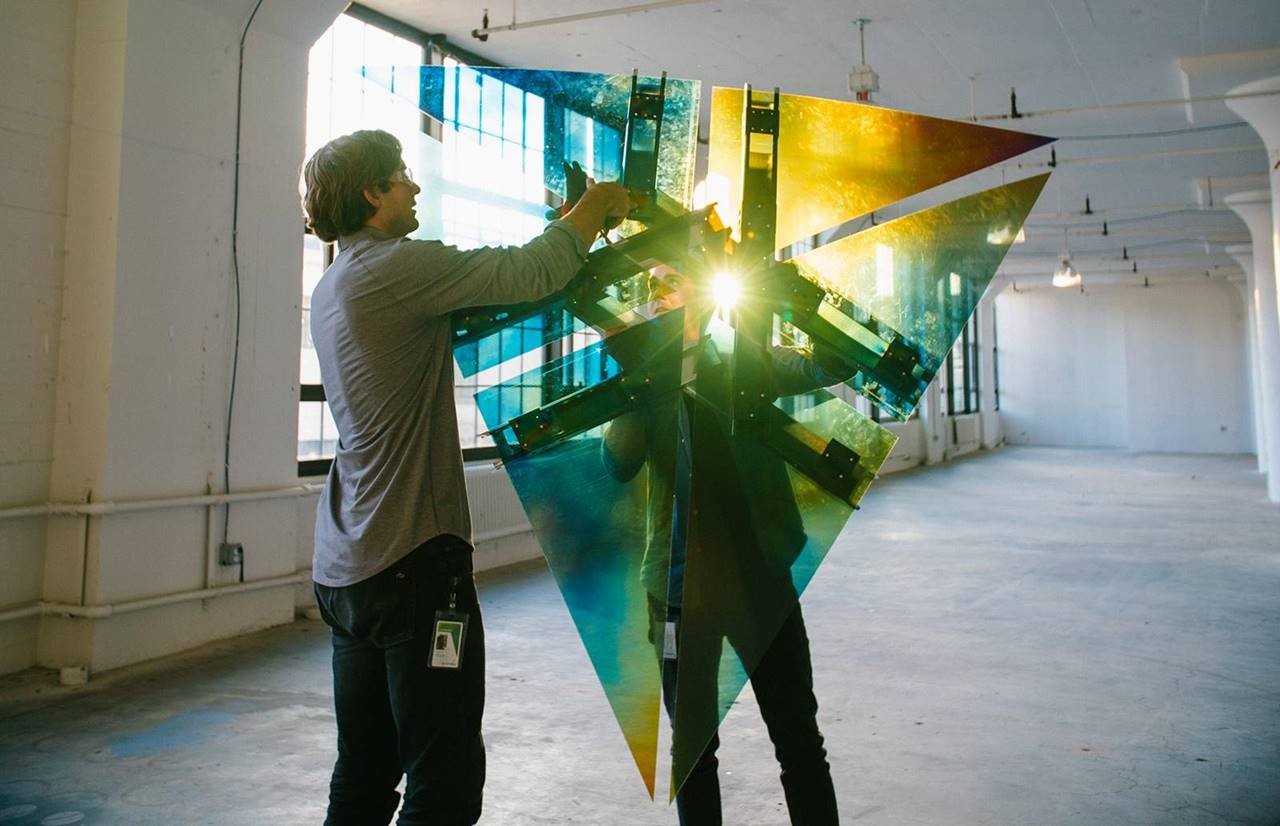 Discover what's next
Marvel at the Photoelastic Pavilion on June 21 and June 22 in Booth #1257 at AIA 2018 in New York. Engage with product experts, designers and artists to learn more about collaborating in the cloud and the future of project delivery. Stop by our booth anytime to see BIM 360 live demos and interactive experiences.