Thousands of industry leaders across manufacturing, construction, architecture, design and entertainment gathered today at the second Autodesk University London.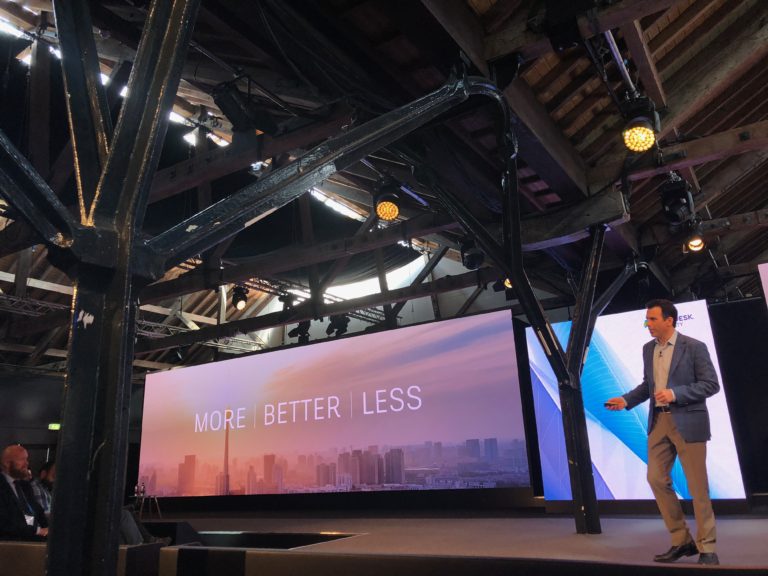 Autodesk CEO Andrew Anagnost
Autodesk CEO, Andrew Anagnost addressed an audience of over 1,500 people and discussed how the convergence of the manufacturing, construction and production industries, combined with the advancement of automation technologies like AI and robotics, is redefining the future of making things.
Erin Bradner, director of Robotics within the Office of the CTO spoke about how innovation is at the core of what our customers do. She called out how it's also paramount to Autodesk's philosophy as a company and that we're proud to partner with some of today's leaders to push the boundaries of technology.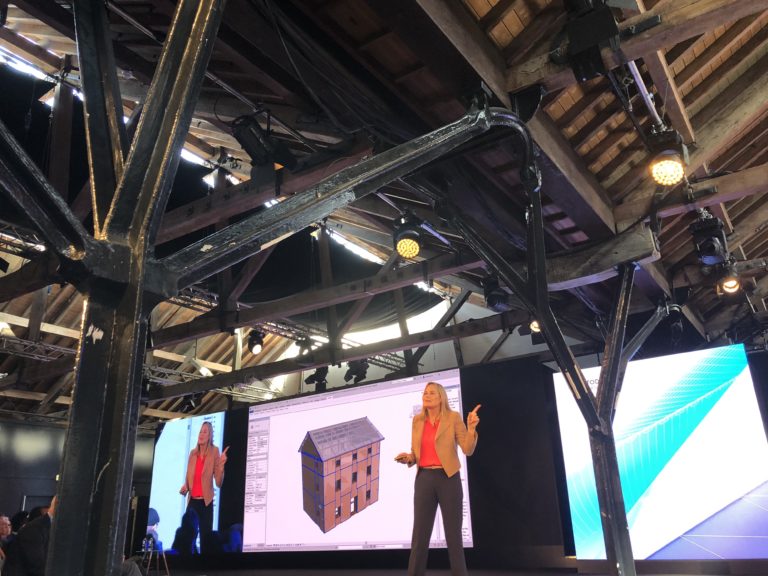 Autodesk's Erin Bradner
During the keynote, we also heard from one of our customers, industry leading integrated design and engineering consultancy Bryden Wood who discussed what increased automation and convergence between industries means to them.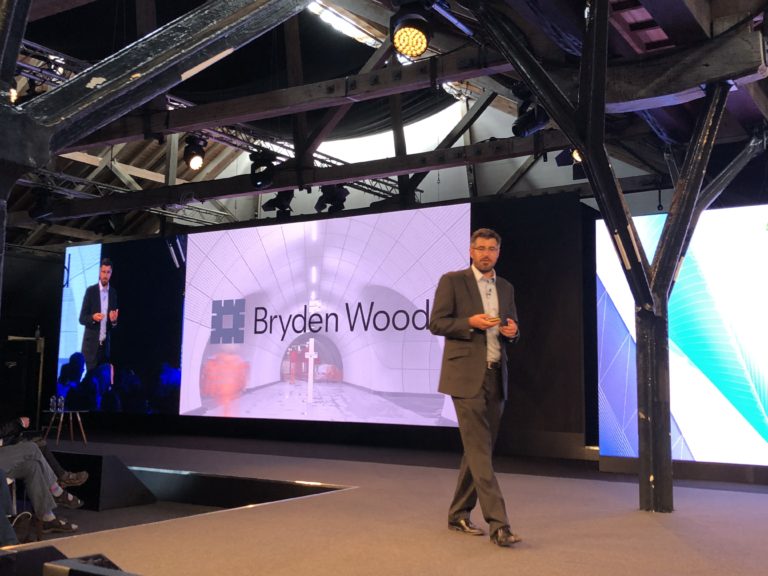 Jaimie Johnston of Bryden Wood
"Adopting 'manufacture and assembly' rather than 'construction' is how we'll create a highly diverse, upskilled workforce and tackle the endemic issues of low productivity and the skills gap," explained Jaimie Johnston, Director and Head of Global Systems at Brydon Wood. "It's how we'll do more with less, vastly increasing the bandwidth of the existing design communities to keep pace with infrastructure needs of the UK and beyond. And it's how we'll create an industry that finally moves construction towards manufacturing, with all the benefits this would bring in providing more and better infrastructure."
In support of this vision, we will be making several announcements during AU London that will help advance the Future of Making Things.
Investing in the Future of Work
Firstly we're pleased to announce that the Autodesk Foundation will continue to invest in workforce development by partnering with the Aspen Institute's Future of Work Initiative. This nonpartisan initiative aims to identify ways to can address challenges in the workforce due to increases in automation and emerging technologies. The Initiative provides actionable policy ideas for US policymakers at the federal, state, and local levels, advancing the national dialogue around the future of work.
For those of you at AU Vegas last year, you may remember we launched a new initiative with Village Capital to catalyse ventures using automation to positively impact workers. Since announcing our partnership last November, we received dozens of applications from startups using AI to help people succeed in the new era of automation. Ten organisations were chosen to join us last week in our San Francisco offices for a daylong forum on Automation & AI for Good.
And out of these 10, today we are announcing the three winners who each have received funding and access to mentoring by Autodesk executives and other leading companies. The winners include: Green Badger, Roadbotics and Quartolio.
Breaking records through design
Secondly, we are proud that the team at AIM93 chose AU London to unveil their design of a bicycle tasked with breaking the world record for the fastest human powered vehicle.
The small team of engineers believe they can hit 93 miles per hour (mph), significantly eclipsing the current standard of 89.6 mph for a Human Powered Vehicle (HPV). To achieve this, they're relying on decades of experience and the latest digital design and simulation tools from Autodesk.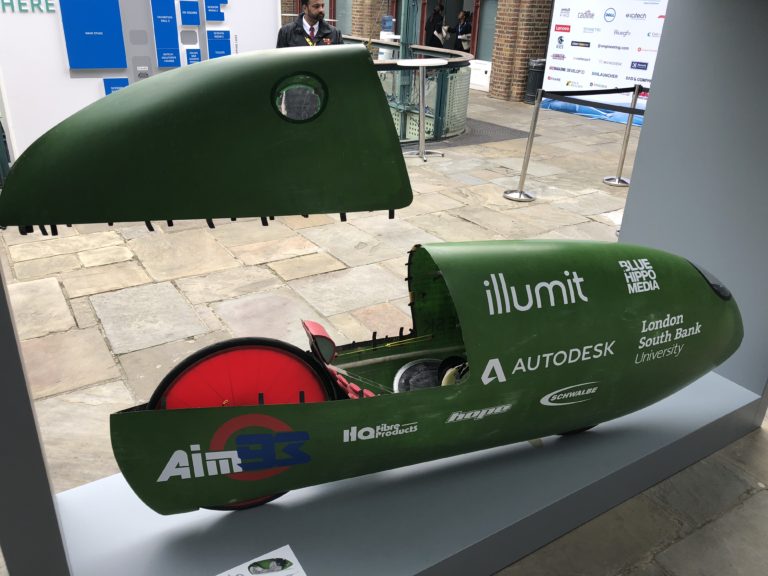 Aim93 prototype at AU London
Preparing our customers for the era of automation
And thirdly, attendees of AU London will hear during the Product Innovation keynote some exciting news regarding an initiative with Amazon Web Services, which will make it even easier to take advantage of generative design technology.
We'll also be demonstrating an addition to our new common data platform for design and construction.  Previewed at AU Vegas, BIM 360 is a cloud service connecting the entire building project lifecycle from conceptual design to project handover. At AU London, Autodesk will feature a new service on the BIM 360 platform: BIM 360 Design, previously known as Collaboration for Revit. BIM 360 Design provides cloud-based Revit worksharing, design collaboration, and data management capabilities to design teams. In particular, Autodesk Revit users can use BIM 360 Design to co-author shared models in the cloud, making it easier to collaborate across multiple offices, disciplines and on joint venture projects.
For more information on this and the other announcements we'll be making at AU London, please visit our news blog In the Fold where all announcements will be published as they go live.