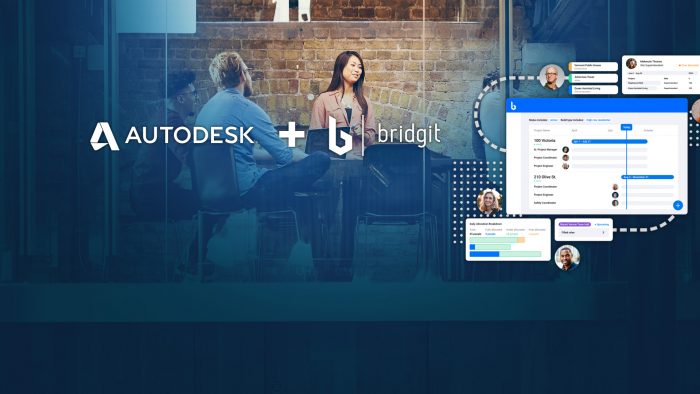 A builder's single most important asset is their crew – and scheduling the right people to be on the right construction project can be the difference between a healthy profit and a disappointing loss.
Resource planning across the company, however, can be a logistical nightmare. It's not an unusual scenario to have three people with three different skillsets working across five unique projects. Each of these projects may have different durations and completion dates, and all the while new business continues to come in.
How do construction companies navigate who's going to work on which project next?
Of course, this challenge becomes even harder when there's not just three employees – but rather, three hundred.
Most construction firms still depend on a combination of spreadsheets and gut feel for their workforce planning, which can be time-intensive and error-prone. Moreover, at a time when on-site activity is disrupted and schedules are shifting due to shutdowns and re-openings, it's even more difficult for businesses to optimize how they allocate their teams.
An underutilized construction workforce can mean valuable employees are no longer assets but overhead. It can also lead to diminished productivity across the whole industry.
At Autodesk, we believe that connecting people and data across the entire building lifecycle is crucial for the future of construction – and this information needs to include insights on the workforce.
That's why we're thrilled to announce our investment in Bridgit, a leading construction workforce planning software company. You can also read here why Bridgit is just as excited to call Autodesk a partner.
Eliminating gut feel
Bridgit gives construction companies better visibility and control of workforce allocation and resource planning. Bridgit's co-founders Mallorie Brodie and Lauren Lake set out to eliminate gut feel that leads to errors and to save contractors time during resource planning.
Purpose-built for the construction industry, Bridgit's flagship solution Bridgit Bench gives contractors real-time data on workforce capacity, and enables employee scheduling and skills tracking. Together with their incredibly talented team, Mallorie and Lauren have helped contractors match the right people to the right job – increasing efficiency and improving profits.
The value of the system has become all the more clear within the current environment.
Mallorie, who is CEO, shares, "over the last three months, Bridgit has experienced a 72 percent increase in usage across our customer base, both in the US and Canada. Contractors have needed to shift their processes and are demanding the workforce data and insights that Bridgit provides."
Putting people first
With Bridgit, construction firms are able to make the most of their workforce well before breaking ground. For example during bid submissions, companies can use the platform to select team members for a project based on their skills and experience – and share that insight with a prospective client for the best proposal possible. Need foremen with experience standing up a hospital? Bridgit can help firms identify those team members to create a competitive advantage during the new business process.
In short, Bridgit puts a human face on the construction business. And since owners don't just select a company to build their project, they select a team, this helps GCs to win more business.
When combined with Autodesk Construction Cloud solutions BuildingConnected and PlanGrid, Bridgit Bench provides a holistic view of the entire resource planning process, from bid through to turnover. Companies can more successfully mitigate risk and protect profitability across their projects.
Moving forward, Bridgit plans to integrate workflows between Bridgit Bench and Autodesk Construction Cloud – helping connect data across preconstruction and project management. The strategic investment from Autodesk will help companies to better link data across the entire building lifecycle.
Possibilities for the future
With Autodesk's investment, Mallorie and her rockstar team will continue with their aggressive pace of innovation and develop new features for Bridgit. The possibilities are incredible, especially with the exciting integrations on the horizon, and I can't wait to see what they do next.
But what's clear is that having access to actionable data on workforce planning offers huge benefits for construction businesses, and I'm extremely excited that Autodesk will be involved in this important part of building and the people who make it possible.
After all, people are – and always will be – a company's most important asset.