Democratizing factory management in the age of design and manufacturing convergence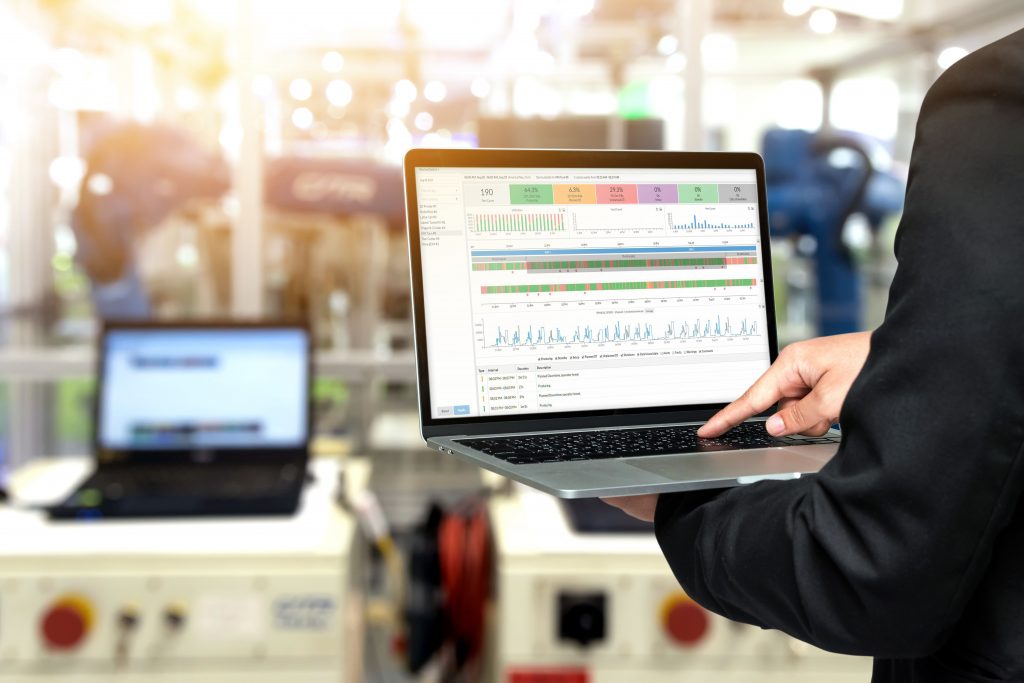 The manufacturing industry is experiencing unprecedented change and the  convergence of design and manufacturing is creating new opportunities to reduce costs and shorten product lifecycles. Traditional supply chains are being replaced by more flexible supply networks – but only for companies that can adapt to this change. Many still struggle just to keep up with what is happening on their own shop floors. I'm happy to say that we have been working on a thoroughly modern solution that uses the power of the cloud and the Internet of Things to address the new challenge presented by what I like to refer to as the "uberization" of manufacturing.
We call it Fusion Production.
This is not old-world factory management software: the new cloud-based approach we're taking enables any team member, anywhere, to capitalize on real-time data. This helps to reduce product lifecycles, allowing manufacturers to respond more quickly to demand and opportunities, and to solve long-standing challenges for product design and engineering in wholly new ways.
Let's take a step back for moment.
As we move forward into the next industrial revolution, the buzz around smart manufacturing and Industry 4.0 is rapidly shifting from hype to reality. Early adopters are quickly implementing digital strategies that make use of cloud computing, big data analytics and the Industrial Internet of Things (IIoT) to begin their journey in smart manufacturing. That said, the costs are still significant for large companies – let alone the SMBs or VSBs – and knowing where to start and what action is needed can be an overwhelming task.
I have visited manufacturers around the world and heard about the struggles they are currently facing. A common theme is not having visibility into what's going on in production from the manager to the shop floor. This can range from viewing factory status to being able to view historical data that can influence changes for improvements in performance. We wanted to do something to help them make their factories more agile and efficient.
Cue Fusion Production
Fusion Production is the newest cloud-based offering in the Fusion family of services. It allows contract manufacturers to digitize their production by combining production planning, job tracking and machine monitoring into a single, complete tool.
By building this as a cloud-based solution, we are able to bring new capabilities to this problem that older production management tools never could. We can provide line-of-site across an extended supply network where products cross organizational boundaries. Deployment costs are a fraction of on-premise software. There's mobile access.
Thanks to production and IIoT-enabled analytics, factory production managers are now able to harness the data gathered through production processes and make it visible in real-time across the supply chain. Designers can view downstream processes to improve design for manufacturability. What we're really doing is connecting people, data and machines to improve productivity and enable a nimble response to demand.
With the introduction of Fusion Production, we are focused on three main things: Data, Process and Access:
Connecting to the Data
Design, manufacturing and operations teams are very often spread out between states and even countries, making timely communication to key stakeholders more difficult. Because Fusion Production provides real-time information from the shop floor to monitor work-in-progress across production, these teams are now able to immediately access production information at any given time, from any location.
Need to maximize capacity or determine timelines when quoting? Real-time production reports, current job queues and overall factory capacity data is easily available. The ability to connect to the data in real-time also lets team members find and fix issues as they occur and gain more insight into performance, which helps improve quality rates and reduce downtime.
Unifying Production Processes
We have established that accessing relevant data, such as machine downtime, variations in cycle time, delays, and quality issues is often a challenge. Fusion Production uses a common data environment in the cloud, within a single tool to collect, combine and present data from the parts in production and from CNC machines using industrial IoT. This shared data helps team members identify underperforming processes and guides decisions to improve performance.
Users will also now be able to send part production data directly from Fusion 360,  PowerMill or FeatureCAM straight to Fusion Production in the form of digital work instructions.
As Bryan Lagrange of Mezco Fabrication explains, this workflow will significantly increase productivity and insight in to factory functions:
"Being a small job shop we wear multiple hats of responsibility. Sometimes we have to meet with customers at their facility which takes us away from Mezco. Since Fusion Production is a cloud based application, it allows us to view and edit the shop floor schedule no matter where we are.
We are constantly trying to find the most efficient and cost effective way of doing business. We like software that is quick, easy, reliable and affordable. Fusion Production – combined with Fusion 360 – allows us to easily integrate CAD and CAM data to create the part with the processes, procedures, and schedule of day to day operations of a job shop in one seamless flow."
Instant Access
Cloud computing is vital for the future of smart manufacturing. With instant access to resources, users can implement a new way of working across the business and supply chain, allowing them to execute on decisions quickly in response to changes in production.
Instant access also means that the days of planning mass updates with the hassle of re-installing software for every computer and device involved in production are long gone. With Fusion Production, data is accessed with the latest version,  helping users to avoid potential dips in productivity they would have seen with other less-connected solutions.
Fusion Production has been in the works behind the scenes in tech preview for quite some time and I'm thrilled to finally be able to share this news with the world. But it's not available just yet – we expect to share more on availability and pricing early in 2018.
Frankly, we can't bring it to market fast enough. After all, for job shops wasted time is wasted money and the more access our customers have to real-time data and the more connected they are with other software solutions, the better the final outcome.