Companies team up to give 1,000 new Fusion 360 Ultimate subscribers additional cloud credits to get started with new design technology
At this point, the evidence is clear: the cloud has transformed the way we deliver value to our customers. Nowhere has this been more apparent than with generative design, a new technology that uses cloud computing and artificial intelligence to accelerate design exploration beyond what's humanly possible. That's why we're working with Amazon Web Services (AWS) to offer even more compute power to the first 1,000 new subscribers who want to get started with generative design. The program will officially kick off this summer on July 1st and will be available to new annual subscribers of Fusion 360 Ultimate, ending on September 30 or as soon as 1,000 new subscriptions have been claimed.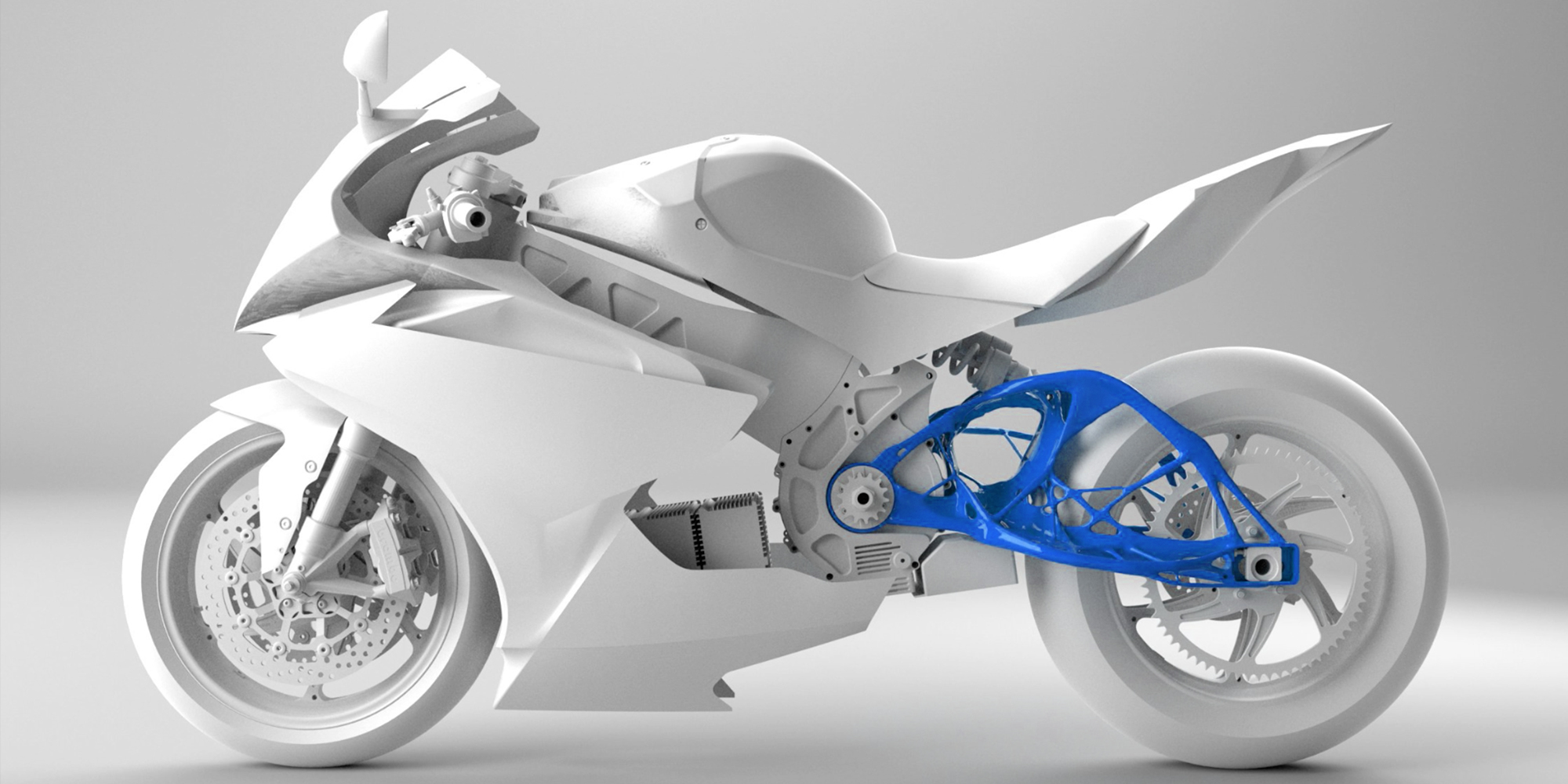 With AWS, Autodesk has long been working toward providing solutions that leverage the broad connectivity and raw computing power of the cloud. Generative design is the latest technology to join our lineup of cloud-powered manufacturing tools. Designers and engineers can use it to quickly generate a set of high-performance design options based on their specific constraints (like materials, weight, or manufacturing methods). The cloud allows for rapid exploration of dozens or even hundreds of possible solutions in the design space.  Engineers can then consider and judge between the different options that best meet their needs. Customers like GM, Airbus and Lightning Motorcycles have already invested in generative design to develop products that are higher-performing, lighter, or require fewer parts than their predecessors.
Generative design isn't just transformative for the product development process; it's a scalable technology with the potential to disrupt the manufacturing industry— for the better.
"The power of the cloud is a key enabler to bring generative design technology to designers and engineers in a fast and cost-effective way," said Josef Waltl, Global Industrial Software Segment Lead at AWS. "With the close collaboration between Autodesk and AWS, customers will be enabled to design and produce highly innovative products which outpace existing design in economic and environmental dimensions."
In April, we officially introduced generative design as part of our Fusion 360 Ultimate offering— an all-in-one product development tool that lets you design, engineer and manufacture products in a single, cloud-based environment. To perform generative design studies, users can apply cloud credits (1 cloud credit=$1) to run the service in the cloud without disruption or delay. Every subscriber already receives 1,000 cloud credits with their Fusion 360 Ultimate subscription.
Through our collaboration with AWS, for a limited time we are able to offer an additional 500 credits (for 1,500 total credits) to the first 1,000 new Fusion 360 Ultimate subscribers, empowering them to take advantage of generative design. Think of it as a "starter kit"—a way to get your feet wet with this promising new technology.
Fusion 360 Ultimate subscribers can use cloud credits to perform generative design studies (25 cloud credits), explore options, and download their chosen design (100 cloud credits). Customers who take part in this offer will be able to complete several design studies with their 1,500 credits.
We want to lower barriers for our customers, not raise them. No matter what CAD package you use—be it Solidworks, Inventor, Solid Edge, NX or Catia— our AnyCAD technology enables interoperability with other CAD programs so you can use your data any time—and anywhere—you need it. This means you can bring your generative designs into the software that you're most comfortable using, thanks to seamless associativity with Fusion 360 Ultimate.
Generative design offers a competitive edge when it comes to complex engineering challenges, so we're excited that one of the first customers to take advantage of this offer will be Aim93. The project, led by bike designer Mike Burrows and fellow engineers Barney Townsend and Glen Thompson from London South Bank University, Aim93 is on a mission to make the fastest human powered vehicle– a recumbent bike designed to break the world's land speed record by reaching 93 mph over a 200m sprint. Numerous design challenges are involved– the frame must be lightweight yet stiff, while the drivetrain and components need to operate with minimal friction. "Fusion 360 has filled a gap that addresses all of our primary modeling needs, making our workflow massively easier, pleasurable and more efficient. The arrival of generative design elevates the potential for innovation in our outcomes to a whole new level." said Townsend. "We're really excited about the early results we've had so far with generative design and we're confident that with some further refinement to the model and the inputs, we can achieve our goal of a super lightweight, highly stiff frame that will enable us to break the world record."
Learn more about the program here.