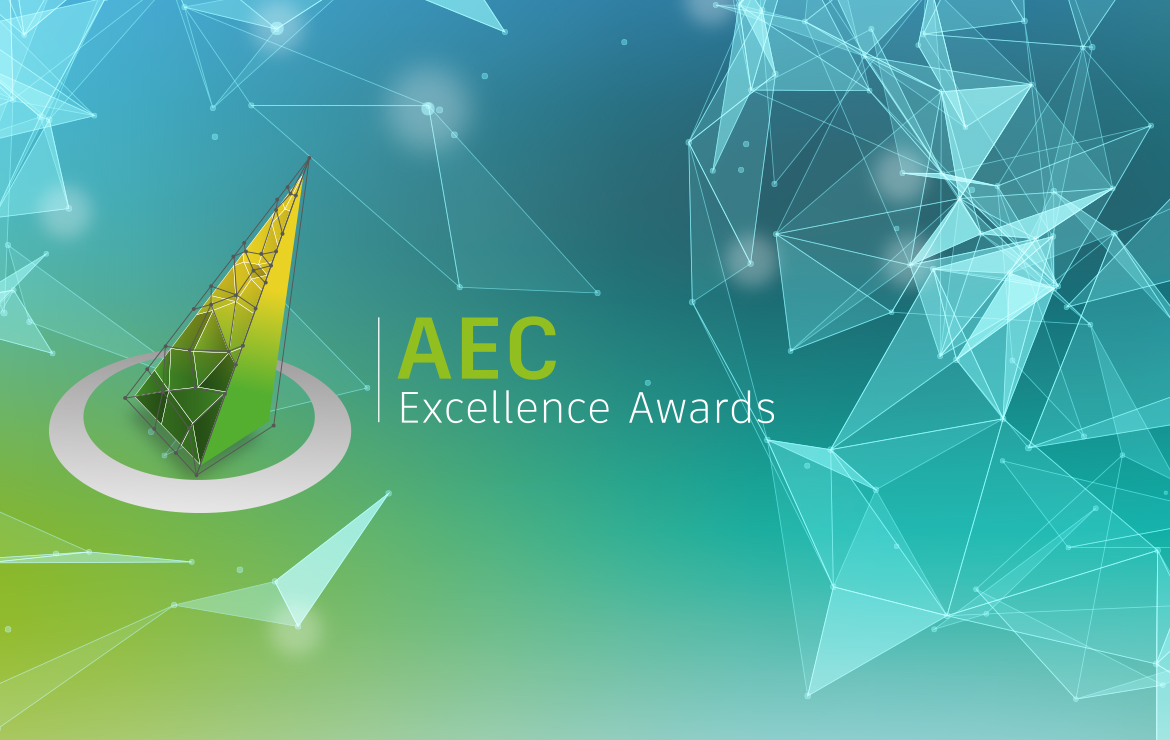 Now in its eighth year, the AEC Excellence Awards competition—co-sponsored by Autodesk, Construction Dive, SmartCities Dive, and Informed Infrastructure —is an incredible way to honor the AEC (architecture, engineering, and construction) industry and the ingenuity of the professionals who are stretching the limits of what is possible in AEC.
Enter now for this year's AEC Excellence Awards
Last year's award winners ran the gamut—from Facebook's massive data centers in Ireland to a $4 billion infrastructure megaproject in China, an innovative office expansion in Switzerland to a hospital project in Florida that used offsite fabrication to stay on track during a major hurricane. Whether it's a small or large infrastructure design, building design, or construction project, the AEC Excellence Award winners share a common denominator: they're embracing technology and using innovative processes that are transforming how the AEC industry works.
For the AEC Excellence Awards 2019, an even greater focus will be placed on innovation and creative uses of technology. The "Innovator of the Year" award is returning to honor individuals with a passion for transforming the design and construction industry in a positive way.
The call for entries is now open, and the deadline to submit is June 4, 2019. Here are some of the key details:
Awards will be presented to small, medium, and large-sized projects for use of technology in infrastructure design, building design, and construction.
The Innovator of the Year award will honor a pioneering individual who is adopting technology and processes that are new to the AEC industry for improved efficiency and productivity that results in smarter cities and smarter, more responsive buildings and infrastructure.
An esteemed group of international industry experts will judge and score the project entries to decide the winners.
Winners will take home a full prize package, including a trip to Autodesk University Las Vegas, international media coverage, a feature article about their project on Autodesk.com, extensive social media promotion, and a custom trophy and logo to celebrate the achievement.
Finalists will be announced in August 2019, and the winners will be revealed during an exclusive event in October 2019 and honored at the Autodesk University awards celebration in November 2019.
There's no cost to enter.
Check out the official AEC Excellence Awards website for full details including the rules, criteria, and how to enter.