Autodesk works with lots of manufacturers who are embracing technology to explore the opportunities of what's new and what's next — but there are a handful of pioneers taking design and manufacturing technologies to the next level. These companies are pushing the boundaries of transformational changes in their respective industries.
Read more about the inspiring companies we recognized for our second annual Design & Manufacturing Awards.
Category: Innovator of the Year
Winner: Claudius Peters
Claudius Peters is widely recognized as one of the premier manufacturers of cement plant equipment. This 112-year old company sustains its competitive advantage through a continuous journey of innovation — investing in new technologies and new ways of doing things.
This year, their digital team began experimenting with Autodesk's generative design technology, which uses AI algorithms to generate design solutions according to your criteria (including weight, strength, material and manufacturability). They chose the Clinker Cooler, an essential piece of concrete cooling equipment, for the first application because saving material is an important cost factor for this heavy, cast part.
The team set up the project in Fusion 360 by applying their various goals and constraints. Excited and surprised by the result, they began to explore their options. Additive manufacturing was out of the question given the scale. But, the team was able to take the result, reverse-engineer it back into Inventor using the simulation capabilities to validate the design, and create a final part that could be cast.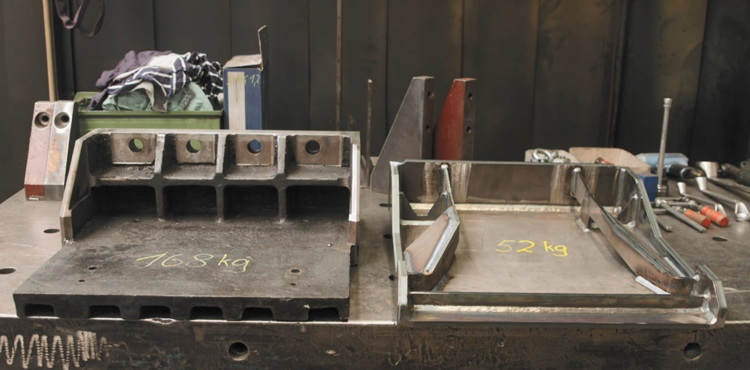 This approach has not only reduced materials by 25% — it improved the structural integrity of the cooler – and inspired the team to explore where they can go next.
Category: Engineering the Impossible
Winner: NASA's Jet Propulsion Laboratory
The search for life in our solar system is expanding to the most distant planets. The moons of Jupiter and Saturn show promising signs they may contain the ingredients for life, but to know for sure we'll need to further explore these remote regions of space.  That presents new design and engineering challenges for the researchers who are developing space craft that can carry out these prestigious missions.
Landers perform complicated functions in temperatures far below zero and withstand radiation levels thousands of times greater than on Earth.  And they have to travel hundreds-of-millions of miles through space before they can even start their on-site work, so reducing mass is critical. Every kilogram of weight that can be factored out of the design translates to a significant mass reduction of the launch vehicle itself—thereby extending the longevity of the craft's fuel supply.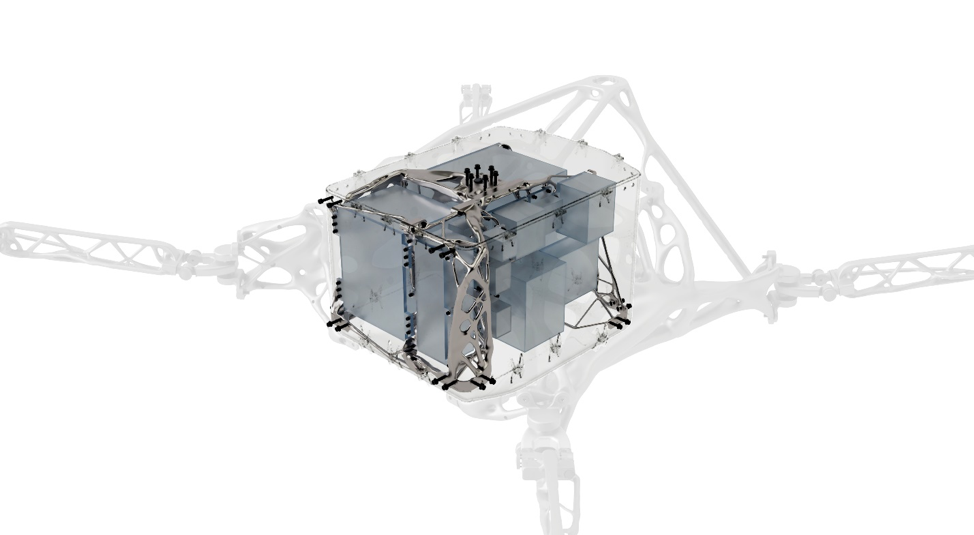 NASA's Jet Propulsion Laboratory is collaborating with Autodesk to explore how generative design technology can be used to design a concept lander with lower mass and improved performance.  Generative design allows the team to quickly iterate and produce designs that fit within their design constraints, which can factor for a range of fabrication processes— including casting, subtractive and additive manufacturing.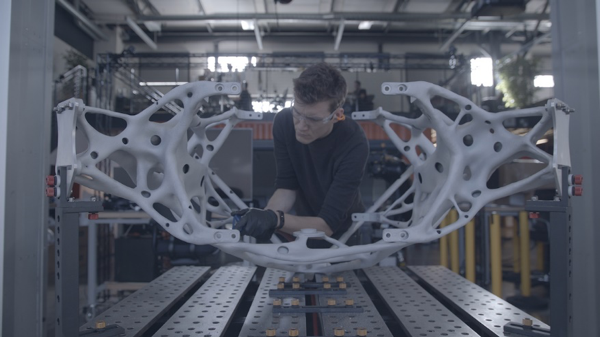 By using generative design, the team achieved a significant mass reduction of 35% for the main structural component of the concept lander.
Category: Industry Disruptor
Winner: General Motors
General Motors is a leading innovator in the automotive industry when it comes to additive manufacturing and vehicle light-weighting. Since 2016, the company has launched 14 new vehicle models with a total mass reduction of more than 2,200 kilograms. That's more than 160 kg per vehicle. Eliminating mass saves on gas and can extend electric car range.
In a recent project, GM applied generative design technology to reconceive a small — but important vehicle component – the seat bracket where seat belts are fastened. The new seat bracket, which is 40 percent lighter and 20 percent stronger, consolidates eight different components into a single 3D-printed part.
GM plans to utilize generative design technology, along with additive manufacturing, on future product designs as part of a multi-year initiative focused on innovation.
Category: Industry Convergence
Winner: Valk Welding & DSV
With growing global population and urbanization, experts say it will be necessary to build an average of 13,000 buildings in major cities every day through the year 2050.That seems impossible with the current way of doing things. We need more efficient ways to design and build the world around us.
Advancements in large-scale additive and advanced manufacturing offer one possible solution. Imagine what you could do with the ability to make large parts out of steel or other metals — on demand — right there on the construction site.
Teaming with Autodesk, Valk Welding, a leader in robotic welding technology, and DSV, a global supplier of transport and logistics services, have come together to begin to make this vision a reality. They've jointly transformed a shipping container into a "construction micro-factory" by equipping it with high-tech machinery inside. The aim is to begin touring building sites in Europe in 2020.
The convergence of construction and manufacturing is redefining industry boundaries, and this project literally brings manufacturing out of the factory and onto the construction site.
Category: Making a Better World
Winner: Splash
Kids living in urban poverty in Asia and Africa have little choice about the water they consume. In a world where restaurants and hotels for tourists can get clean water anytime and anywhere, it's hard to imagine that kids in the same cities cannot.
Splash is a non-profit organization dedicated to bringing water, sanitation, and hygiene solutions to children in need. Its goal is to provide every public school with clean water and clean hands, efficiently, while improving quality.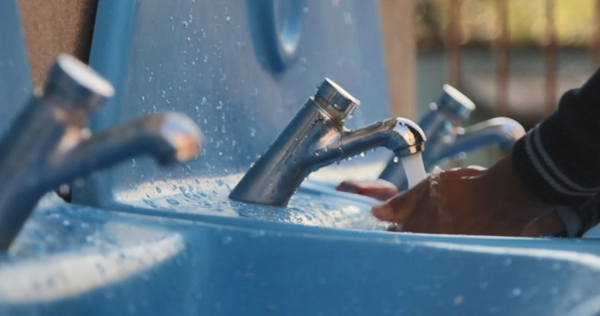 Through a partnership with the Autodesk Foundation, Splash has expanded its impact by designing and manufacturing handwashing and drinking stations that can be mass-manufactured.  
Safe water is critical to improving health and education outcomes. Today, Splash provides clean water to more than 430,000 kids in eight countries and they are on track to reach their goal of 1 million children by 2023. 
Category: AU Design Challenge
Winner: Anne Pauley
Every year the internet sees a new trend come to life that brings people together to partake in a social media "challenge." Well, Autodesk Design & Manufacturing thought it'd be fun to host our own AUDesignChallenge to showcase the amazing work from our social community.
The grand prize: a trip to Autodesk University. The challenge: using Fusion 360 or Inventor, design a functional piece of furniture that packs flat, using only plywood as material. Dozens of folks entered the contest with some very creative models and, the judges did not have it easy. But, one entry stood out.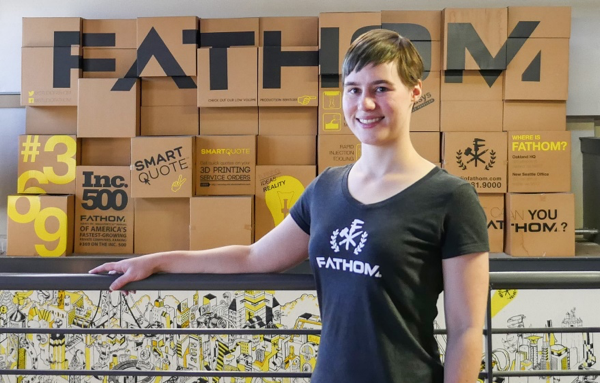 Anne Pauley is a mechanical engineer from Oakland, California who recently received a masters from Penn State University. Congratulations to Anne — the #AUDesignChallenge Grand Prize winner!