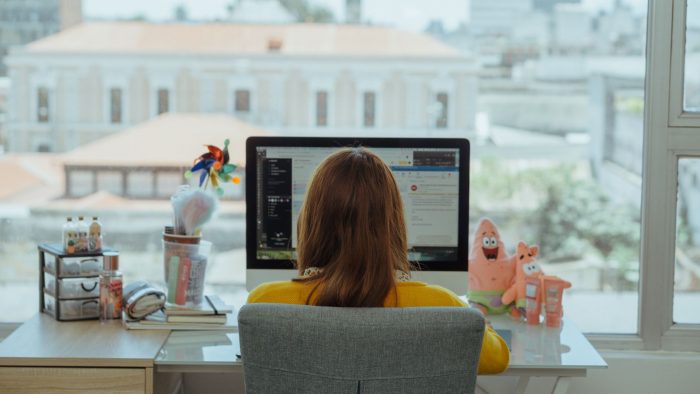 While 2020 will go down in history as the year of the pandemic, it will also be remembered for the incredible collaboration, innovation, and support we've seen across communities. Educators and parents who are navigating the new school year have been particularly impacted. At its height there were estimated to be 1.4 billion learners impacted by school closures which moved students away from the classroom and forced teachers to explore remote learning solutions. Autodesk is responding with outside-the-box programs that provide learning support and resources for parents, educators, and students everywhere.
Remote learning resources for educators and families
From the beginning of the pandemic, it has been our goal to respond compassionately and to prioritize the health and wellbeing of our community. That extends to our educational community, which, up until recently, had very little infrastructure built in for virtual classrooms.  With that in mind, we've put in place a number of tools and programs designed to support learners and educators in this new environment.
Autodesk Design Academy has been particularly helpful in delivering everything from introductory courses on manufacturing design to practical on-the-job skills needed for precision machining credentials. Our distance learning modules have also been useful for educators in bringing remote learning to life.
In addition to learning content, Autodesk is continuing to offer eligible students and educators worldwide access to our software through our free Education plan. With Fusion 360, manufacturing and engineering students can work together in the cloud on 3D CAM/CAD software. And for younger students, and those just getting started in 3D Design, we offer Tinkercad, which teaches the basics of design, electronics, and coding in fun and enriching ways. Tinkercad has recently introduced complete lesson plans that take students as young as fourth grade through real-world scenarios and make virtual learning as effective and inspiring as being in the classroom.
You can learn about all our resources for parents, K-12 teachers, and higher education instructors and students on our distance learning page. We also encourage you to visit Autodesk Education to learn about software access eligibility and technical support in your journey to remote learning.
Flexibility for Autodesk parents to design their days
As well as supporting the education community, providing support for our workforce – many of whom have been homeschooling since the Spring – has been a priority. Autodesk parents have shared stories both humorous and frustrating…from children Zoom bombing meetings to internet bandwidth stretched to the limits, the line between office and home has never been more blurred.
While some families are overseeing fully remote schooling, others are juggling hybrid models that alternate cohorts in the classroom. The patchwork of school solutions requires us to be as innovative with employee programs as we are with technology. This summer, Autodesk rolled out the Remote Learning Childcare Leave program, which allows employees to schedule paid time off to oversee virtual learning. Eligible employees can block off two- to four-hour windows of time, for up to three days a week, so they can monitor, assist, and coach their children through this new age of learning.
Looking for more distance learning inspiration? Check out our collaboration with the Smithsonian Lemelson Center
There's no one-size-fits-all solution for supporting our Autodesk parents with school-aged children, so we are providing them with more flexibility than ever to design their work weeks to sync with their children's school days. Whether you're a product marketing engineer with a kindergartener who can't read instructions or an administrative assistant with a middle-schooler who needs extra help with math, we want to give our working parents more control over how they balance evolving demands on their time.
Our deeply held commitment to work-life balance has only grown stronger in the wake of COVID-19. In addition to the childcare leave program, Autodesk is offering all employees a range of resources and benefits that can help address stress and anxiety related to these unprecedented times, whether someone has children or not. These include Autodesk's Employee Assistance Program (EAP), Hardship Leave, Resilience Resources, Bravely coaching services, and support from HR Managers and HR Business Partners.
We are all in this together
With the pandemic creating long-term uncertainty in education, it is our promise to offer ongoing support. Whether you're a parent looking for more STEAM options for virtual learning, an educator in need of more effective tools for remote teaching, or an Autodesk parent navigating the "new normal," we know this will be a schoolyear to remember. And we are here to support you because, at Autodesk, we believe we're all in this together.