Autodesk, HP, Construction Dive, and Smart Cities Dive are pleased to announce the panel of judges for the AEC Excellence Awards 2018. This international, independent group of thought leaders and practitioners will choose the Innovator of the Year and evaluate each infrastructure design, building design, and construction entry according to strict criteria. Their mission is to honor the innovative people and projects that exemplify the future of making things for the built environment.
The AEC Excellence Awards 2018is open for submissions through July 31, 2018. After this time, the judges will deliberate and choose the finalists that will be announced in September. Winners will be announced at Autodesk University Las Vegas 2018, November 13-15. Visit www.aecexcellence.com.
Ada Fung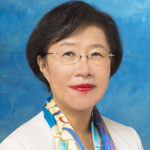 Ada Fung, BBS, JP is the Chairperson for the Committee on BIM of Construction Industry Council and driving the full adoption of BIM in Hong Kong. She was the past Chairperson of the Architects Registration Board, President of the Hong Kong Institute of Architects, and Chairperson of the APEC Architect Monitoring Committee of Hong Kong. She worked as the Deputy Director of Housing and supervised the Development & Construction Division of the Housing Department (HD).  Ada was a BIM evangelist and introduced BIM into the HD in 2006. Since then, the HD has been one of the key players for BIM development in Hong Kong's construction industry, driving innovations on many fronts, such as Building, Civil, and GIS.
Aileen Cho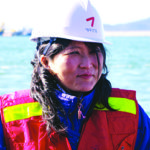 Aileen Cho has worked for 22 years at Engineering News-Record, where she is a senior editor. Her coverage of airports, ports, transit, highways and bridges have garnered a number of awards from business publication and engineering societies. In 2015, she rode in a 1949 Hudson across the country, visiting construction projects and public works departments along the way for ENR. In 2016, she embarked on an aviation version of that tour, traveling to 16 airports. She has been published in the Los Angeles Times and New York Times.
Donna Laquidara-Carr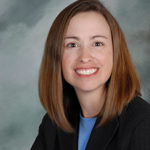 Donna Laquidara-Carr is Industry Insights Research Director at Dodge Data & Analytics where she provides editorial direction to the SmartMarket Report Series, covering such diverse topics as World Green Building Trends, Business Value of BIM, Managing Risk in the Construction Industry, The Drive Toward Healthier Buildings, Building a Safety Culture, and Lean Construction. Her insights on these topics have been published in numerous industry publications. She regularly conducts webinars and speaks about this research at events for diverse organizations, including the AIA National Conference, Greenbuild, the inaugural WELL Conference, and BOMA.
Dr. Jack Cheng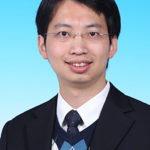 Dr. Jack Cheng is an Associate Professor in the Department of Civil and Environmental Engineering, Director of the RFID Center, and Associate Director of the GREAT Smart Cities Center at the Hong Kong University of Science and Technology. He obtained his PhD degree from Stanford University. His research includes BIM, 3D GIS, Internet of Things (IoT), computer vision, data mining, construction informatics and management, green buildings, and smart cities. He is the Chair of American Society of Civil Engineers Global Center of Excellence for Computing; Chairman of the Autodesk Industry Advisory Board in Hong Kong; Director of ASCE Hong Kong Section; Member of the Hong Kong BIM Committee; and Professional Member of the Hong Kong Institute of Building Information Modeling. He is also a Certified Carbon Auditor Professional. Dr. Cheng received the Young BIMer of the Year BIM Excellence Award 2014 in Hong Kong.
Dr. Jeong Woo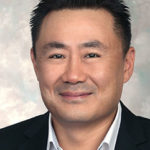 Dr. Jeong Woo is a Professor and Program Director of Construction Management at Milwaukee School of Engineering. He is an active researcher and educator in the field of Architectural Engineering and Construction Management, especially in Building Information Modeling (BIM) and building energy efficiency. His teaching area includes design-build studio, BIM, estimating, scheduling, and project management. He has presented his research findings numerously at Autodesk University, ASCE Construction Research Congress, and ASC (Associated Schools of Construction). He received the ASC National Teaching Excellence award in 2013 and the ASC National Outstanding Researcher award in 2015. He received his Ph.D. in Architecture and M.S. in Construction Management at Texas A&M University.
Dr. Joaquín Díaz 
Dr. Joaquín Díaz is a Professor of Information Technology in Engineering and the Scientific Director of the 5D Laboratories at Technische Hochschule Mittelhessen – University of Applied Sciences. He is also a member of the Advisory Body of the 5D Institut GmbH; adviser for the Federal Ministry of Traffic and Construction and the Federal Ministry of Economics & Technology; President of the Association of Software Companies in Germany; member of the board in the chamber of civil engineers in the state of Hessia; and Director of the Technology-Transfer-Association TransMIT GmbH.
Keiichiro Taniguch
Keiichiro Taniguchi is an architect and sustainable designer. After graduating from the School of Engineering at the University of Tokyo, he joined the design department at the architecture firm Nikken Sekkei. He became a Project Assistant Professor at the University of Tokyo in 2016. His main research interest is establishing a design method of using environmental simulation (energy, daylight, and wind) to realize sustainable designs in architecture. Collaborating with BIM to prepare a platform of this simulation is a main topic of his current research.
Lachmi Khemlani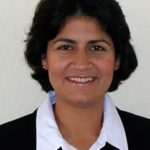 Lachmi Khemlani is the founder and editor of AECbytes (www.aecbytes.com), a publication that has been researching, analyzing, and reviewing technology products and services for the building industry since its establishment in 2003. She also consults extensively on the development and implementation of AEC technology. She has a Ph.D. in Architecture from UC Berkeley, specializing in intelligent building modeling. Her earlier credentials include a B.Arch. (Honors) degree from IIT Kharagpur, India and an M.Phil. in Architecture from the University of Cambridge, England. She worked on several design projects as a practicing architect in India and taught CAD and 3D modeling for several years at UC Berkeley prior to starting AECbytes.
Liang Jin
Liang Jin is a well-known expert on BIM standards development and BIM application in China. As the Software School BIM Project Team Director at Tsinghua University, Liang led the team for deep involvement in the compilation of many BIM standards and BIM research development in China. Research and accomplishments include: development of strategy for information technology in China's construction industry; standards framework of Chinese architectural information model; BIM implementation standards guide; standards guide for BIM implementation of electromechanical installation enterprise; design standards for information model of civil building; and demonstration project of BIM and urban housing construction in China. Liang is also a member of the National BIM Standard Development Panel of China.
Liu Zhiming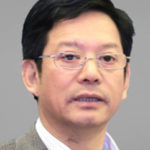 Liu Zhiming is the Vice President of China Water Conservancy and Hydropower Investigation and Design Association (CWHIDA), President of China Water Conservancy and Hydropower BIM Alliance, and professor-level senior engineer.  In 2016, under the leading of Liu, the China Water Conservancy and Hydropower BIM Alliance was established, which included more than 30 companies from the industry to drive and promote BIM. Liu led the design of the Three Gorges Project, the middle route of the south-to-north water transfer project, and the comprehensive planning of the Yangtze River Basin. He has earned three national gold awards for designs in the water conservancy and hydropower industry.
Luke Faulkner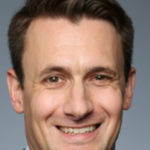 Luke Faulkner is the Director of Technology Integration for the American Institute of Steel Construction (AISC) where he focuses on BIM implementation and advancement as well as eCommerce for the structural steel industry. Prior to working for AISC, Faulkner was a project manager/estimator in the mechanical contracting industry where he served on the technology, management methods, and government affairs committees of the local contracting association. Faulkner received a bachelor of science in Building Construction Technology from Purdue University in West Lafayette, In.
Mark Scacco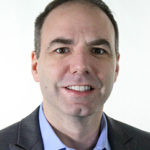 For nearly 25 years, Mark Scacco, PE has worked with the AEC community to increase their productivity and profits by integrating proven tools and technology into their successful workflows. He has collaborated with a broad range of members of the community, from engineers and surveyors to land developers and property owners to contractors and construction managers to software, hardware, and equipment manufacturers. Mark has published over four dozen articles and whitepapers on the efficient use of technology in the AEC industry. He is a licensed engineer and a FAA Part 107 certified pilot.
Dr. Masatoyo Ogasawara
Dr. Masatoyo Ogasawara, AIA, JIA, is a registered architect in the state of New York and Japan. After eight years of studying and working in the U.S., he founded Masatoyo Ogasawara Architects, Ltd. In Tokyo. His firm has a proven track record of successfully executing projects internationally, including Singapore, U.S., Finland, and HK nationals. He finished his doctoral thesis on design management, focusing on information sharing in Japanese and U.S. projects. In addition to his own practice, Dr. Ogasawara is currently teaching as a lecturer at Tokyo Denki University, Department of Architecture.
Monica Schnitger
Monica Schnitger is an industry analyst focusing on the software tools to create the objects that surround us. She has developed industry forecasts, market models, and market statistics for the CAD/CAM, CAE, PLM, GIS, infrastructure, AEC, and plant design software markets since 1999. She writes and speaks on these topics for technology buyers, investors, and developers, drawing on over 30 years of experience in engineering, software, and market analysis. She holds a B.S. in Naval Architecture and Marine Engineering from MIT and an honors MBA from the F.W. Olin School of Management at Babson College.
Russell Loveridge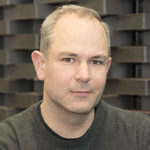 Russell Loveridge is Managing Director of the Swiss National Centre of Competence in Research (NCCR) Digital Fabrication. He studied civil engineering and architecture, completed his professional degree in Toronto, his MAS at ETH Zurich, and his PhD at EPF Lausanne. He has worked professionally in construction and architecture, but also has extensive academic experience. His research investigates advanced fabrication technologies, smart materials, and novel construction techniques. Loveridge now coordinates the NCCR's multi-disciplinary team of over 120 researchers, engineers, and technical staff, helping to develop one of the most advanced multi-disciplinary research consortiums worldwide that focuses on changing the way we design and build.
Ryota Ieiri
Ryota Ieiri has been a journalist specialized in BIM, ITC, and AEC fields at Nikkei and his own company since 1989. He has experience working as a civil engineer, is a registered management consultant, and has taught a venture business class at Kansai University since 2011. He has a FAA private pilot license and enjoys flights around the San Francisco Bay Area.
Sheng Liming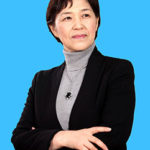 Sheng Liming is the President of China Railway BIM Alliance. She is a well-known railway and bridge expert with a long-standing career in railway design, scientific research, and project management. Since 2013, she has been responsible for BIM technology development focused on railway engineering construction informationalization. She has leveraged the railway BIM Alliance to facilitate the technological application and research of BIM technology. She made breakthroughs in key, applied railway technology of the railway engineering structural disintegration standard, information classification, and coding standard, laying a solid foundation to systematically facilitate the application of BIM technology in the railway industry. She has also spearheaded R&D in engineering deployment, construction design, laboratories, mixing stations, tunnel monitoring measurement, subsidence distortion monitoring, and the continuous beam linear monitoring information system.
Xavier Fodor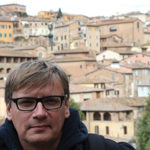 As the editor-in-chief of SIGMAG and SIGTV.FR, Xavier Fodor is a French journalist. Since 1999, he has specialized in new technologies for the AEC industry, BIM, and GIS. 
Dr. Zhang Liwei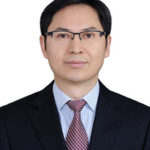 Dr. Zhang Liwei is the Deputy Director of Bureau of Public Works of Shenzhen Municipality of China and a Senior Engineer. He is an active initiator and advocate of BIM application in government public works, and he has devoted himself to promote the exploration and practice of government public works BIM applications. In 2015, Dr. Liwei presided over the publication of the first "BIM Implementation Outline of Government Public Works" in China, spearheading the application concept of BIM control in the industry. He has also guided and developed more than 40 BIM guidelines and standards for government public works.
Zulfikar Adamu
Zulfikar Adamu is an Associate Professor of Strategic IT in Construction at London South Bank University (LSBU). He trained as an architect (BTech, MTech) before pursuing postgraduate studies (MSc, PhD) in building engineering. He joined Loughborough University in 2013 as a lecturer in Architectural Technology, leading the integration of BIM into the degree programs. He has been piloting the use of BIM 360 family of products in the academic curriculum and has spoken at AU London (2018) about his experiences. His specialization includes BIM, construction data analytics, big data, IoT, and serious gaming (VR and AR) in construction (Unity3D certified game developer).