Generative design. Advanced simulation. 5-axis machining. Until now, advanced Fusion 360 capabilities have been available only to subscribers of Fusion 360 Ultimate. But that's about to change— we're excited to share that starting October 7, there will be one Fusion 360 subscription at one simple price (USD $495/year)*.
That's right— no longer will customers have to choose between the Standard and Ultimate tiers of Fusion 360. With this new commercial offering, they can take advantage of Fusion 360's generative design, advanced simulation and advanced CAM (3+2 and 5-axis machining) capabilities—all within a single, seamless ecosystem. It's important to note that cloud credits will be needed to run generative design and advanced simulation studies; if you aren't familiar with Autodesk cloud credits, you can learn more about how they work and how to obtain them here.
If it isn't obvious, we can't wait for our Fusion 360 users (with paid subscriptions) to have generative design at their fingertips. This radical technology uses artificial intelligence to generate design solutions based on your engineering goals and constraints. It puts the "aid" back in computer-aided design by letting designers evaluate the tradeoffs between manufacturability, materials and performance so they can choose the solution that works best for them.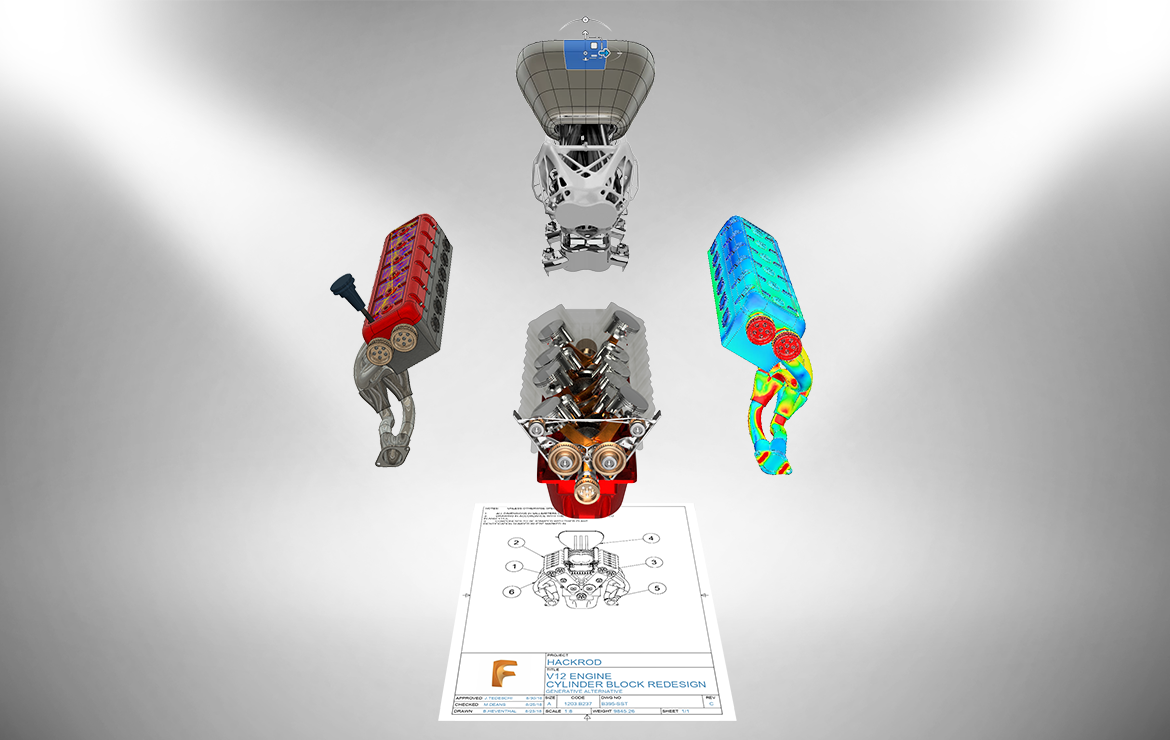 The new Fusion 360 commercial offering will include generative design, advanced CAM and advanced SIM in addition to features like t-splines, renderings and drawings.
Originally incubated here at Autodesk as Project Dreamcatcher, generative design has come a long way from its R&D roots and has been used by the likes of General Motors and Stanley Black & Decker. We're thrilled to unleash our commercial version of this new design approach to more of our users so they can begin exploring the disruptive technology for themselves. Our team is working hard to drive more enhancements to generative design in Fusion 360, so be sure to keep an eye on our blog for more exciting updates on the way.
It doesn't stop with generative design. The advanced simulation and machining capabilities that were previously limited to our Ultimate subscribers are solutions that can bring unprecedented value to all professional users of the Fusion 360 platform. Over the years, we've seen a lot of feedback from our community about gaining access to these advanced capabilities, and we're excited to be taking the next step toward the democratization of advanced manufacturing. We believe every business—large or small—should have access to tools that allow them to drive innovation and stay competitive in their industries.
Paid subscribers of the Product Design & Manufacturing Collection can take advantage of these new benefits because Fusion 360 is already included in their existing PDMC subscription. Thanks to our AnyCAD technology, they can leverage these advanced Fusion 360 capabilities with the ability to use their data in Autodesk Inventor, or whatever CAD environment they're most comfortable with.
As a big "thank you" to current paid subscribers of Fusion 360 Standard (who've subscribed to Fusion before October 7th, 2018), we're allowing them to maintain their subscription at the current price for as long as they're a Fusion 360 subscriber. By simply renewing (or keeping their auto-renew on), they'll stay locked in for the long haul. Thousands of loyal users have been benefiting from Fusion 360's all-in-one product development capabilities for years, and we're excited to offer them access to additional functionalities at the same price.
Existing Fusion 360 Ultimate subscribers with paid subscriptions will now enjoy all the same functionality and generative design at a more accessible price. Everyone can learn more here about the change and how it will impact existing subscribers.
*All prices listed are USD. Pricing may vary by country; this offer not applicable to consumption credit pricing.